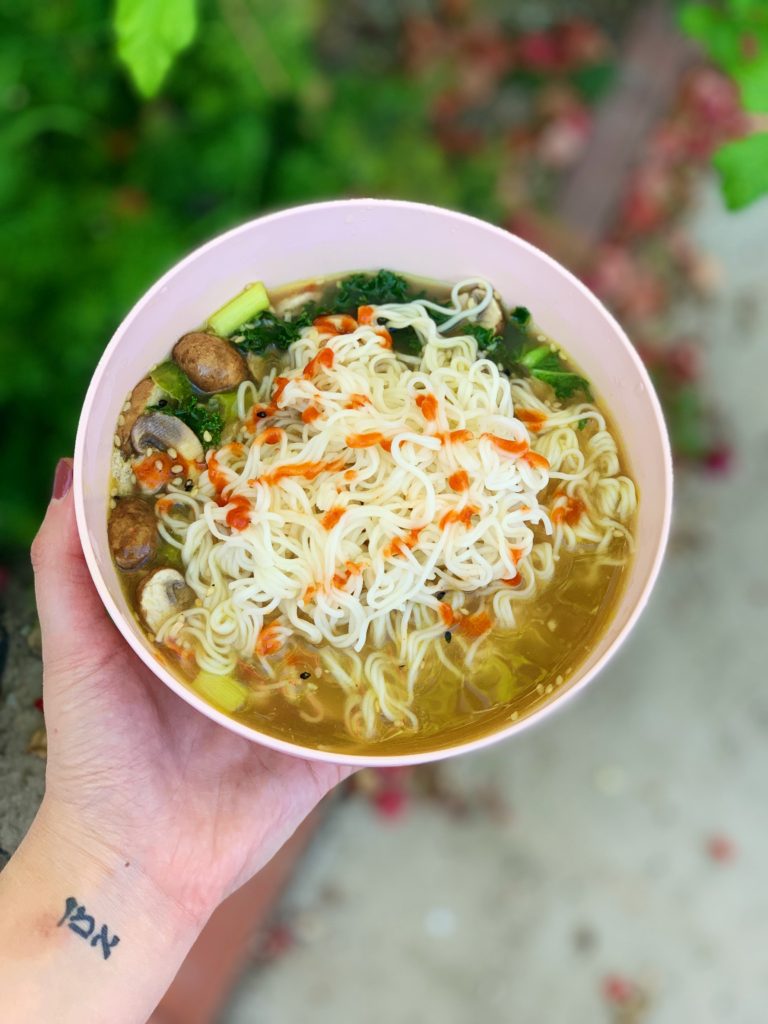 My favorite part about quarantine season has been finally having the time to get creative in the kitchen again and play around with different recipes:) I'm a huge fan of ramen (especially Tatsu- if you know you know) and I created this super quickly the other day when I was craving it. I hope you enjoy as much as I did!
Ingredients:
Recipe-
1 bottle of miso ginger broth from Trader Joe's
1 pack of organic chicken thighs
2 cups chopped kale
1/4 bag frozen sweet corn
1/3 cup chopped mushrooms
Chopped green onions (as much as you desire)
A few cloves peeled garlic
Salt, pepper, soy sauce, sriracha, furikake to taste
Ramen noodles of your choice
Directions-
Boil chicken in a medium-sized pot with some salt. In a separate, bigger pot, saute kale, frozen corn, chopped mushrooms, and garlic cloves in some sesame or avocado oil and season with salt and pepper. When the veggies are half- way cooked, add in the miso ginger broth, salt, pepper, soy sauce, and furikake seasoning, and cook everything on a low flame. When the chicken is cooked, pull into tiny shreds and add to soup. Before throwing away the water, add about 1/4 of this broth to the soup as well. Separately, cook the ramen noodles according to packaging. Pour soup into a bowl, top with chopped green onions, ramen noodles, and sriracha. Add more seasoning if needed and enjoy!
xx
Rachel