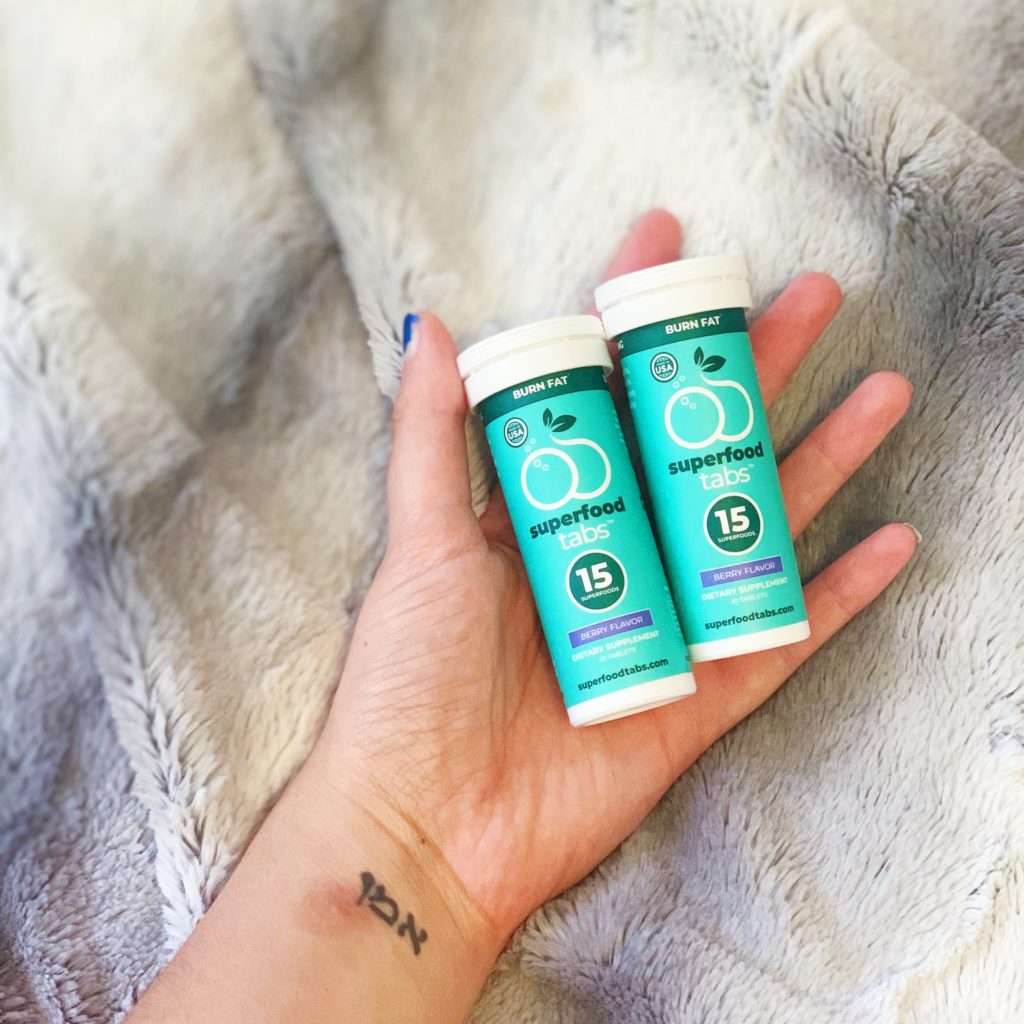 Hi angels!
I'm sure you all know by now my obsession with finding and trying out the newest health supplements on the market. There's a lot of crap and BS out there, and that's why I feel obligated to do the research for you so I can share with you the products that actually work and that I can stand by.
I love finding healthy products to add to my daily routine that are EASY! I'm all about ease and comfort, since I'm always busy and I'm sure most of you are too. I recently discovered Superfood Tabs which are these tablets you add to water to give you a boost of energy and to help you flush out toxins. I'm usually super skeptical when it comes to products like this that are labeled "detox", but the ingredients in these Superfood Tabs are amazing and 100% the Full Life approved. Each Tab contains 15 natural superfoods, such as elderberry, dandelion root, and goji berries, and is sweetened with Reb-A (extracted from the Stevia leaf). It is also organic, Non-GMO, vegan, low-carb, gluten free and soy free.
Eating a healthy diet is the number one way to boost your immune system & overall energy, but adding in superfoods is essential for an added boost, especially during this time! These Superfood Tabs have all of the superfoods you need to do just that- and in such a convenient and tasty way! All you do is add one into a water bottle or glass of water, let it dissolve for 2-3 minutes, and drink up. Not only do they help boost your immune system, but they help in boosting energy (with green tea, ginseng and matcha!) and help flush out toxins (with milk thistle, dandelion root, wheat grass and chlorella).
Like I said, I'm normally not a fan of supplements that have the label "detox" or "superfoods" on them, but these Superfood Tablets truly are amazing and live up to what they stand for. If you're interested in trying some, check them out here https://bit.ly/SCfulllifebyrachel
xx
Rachel