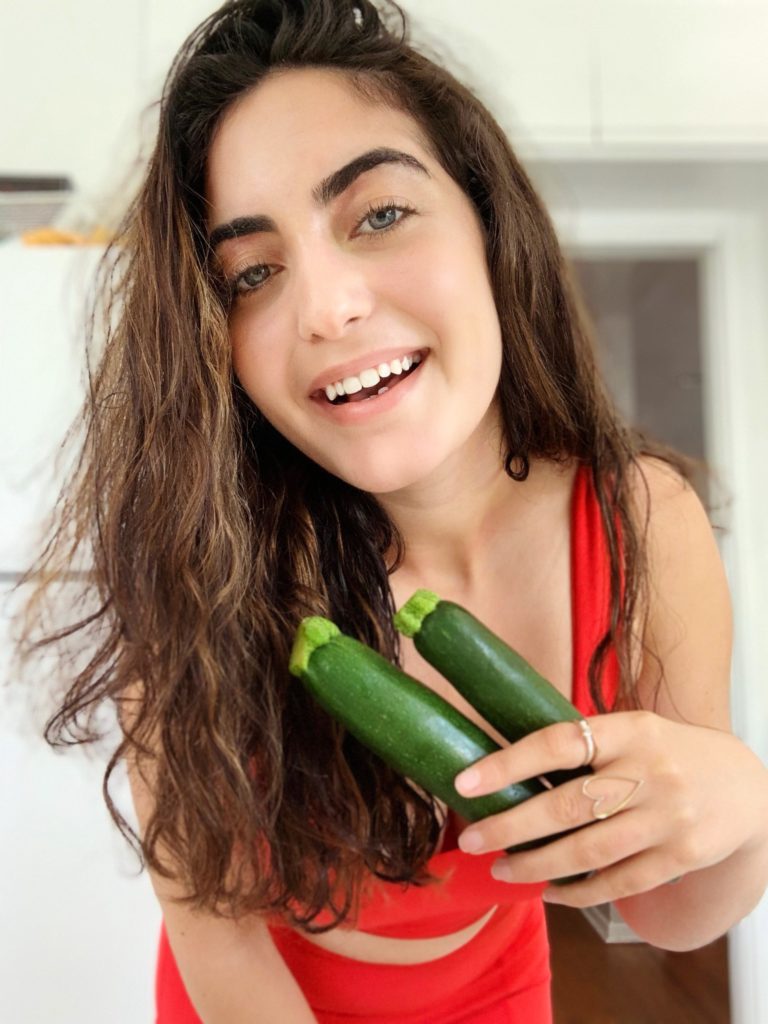 Most people think that eating healthy means spending a bunch of money but that is SO NOT TRUE!! 😉 Since moving out of my parent's house and living on my own, I've had to learn how to budget and spend super wisely on groceries. This took me a while to learn, and I threw out a bunch of old food, unfortunately, but I finally got a routine down that works and I wanted to share it with you all.
What I put in my shopping cart for a week of healthy, homemade food-
a big jar of plain, organic yogurt
2 types of organic berries
1-2 bananas
1 other fruit (orange, apple, peach, etc.)
2 bags of veggies to saute (my favs at the moment are brussels, broccolini, asparagus, zucchini, mushrooms, cauliflower, shishito peppers)
1 bag of lettuce (either mixed greens, baby spinach, or any other lettuce mix)
free-range, organic eggs (I get a dozen and this lasts me more than a week)
wild-caught salmon (1 lb.)
a package of persian cucumbers or celery
tomatoes
2 avocados
.5 lb organic, free-range chicken breast
loaf of gluten free bread (I like the brand Canyon)
organic half n half
dairy-free milk (I like macadamia or coconut)
Applegate turkey breast deli- slices
Vegan cheese slices (I like Follow Your Heart american cheese)
Other items I always have on hand(that last more than a week!)-
fresh lemons
tamari
avocado oil & olive oil
vegan mayo
organic ketchup
clean salad dressing
organic butter
spices
olives
organic cheese
gluten-free pasta & cauliflower gnocchi
clean veggie burgers, turkey burgers, or chicken burgers
frozen potatoes (hashbrowns, tator-tots, fries, etc.)
frozen berries
kombucha
sparkling water
Perfect Bars
clean granola
sauerkraut
superfood powders
healthy chocolate!
I try to keep it really simple and eat most of my meals/drinks at home. When I wake up I have a cup of coffee or matcha, then my breakfast is usually a yogurt bowl with superfood powders, berries and granola. Sometimes I'll make a smoothie and top it with granola. My lunch is usually a panini with gf bread, vegan cheese and vegan mayo (and sometimes turkey) & a side salad or a salad with protein and some healthy fats. Sometimes breakfast isn't until 12 so my lunch will be scrambled eggs with a salad and some hash browns or toast. I snack on either a granola bar, fruit, raw veg w/ hummus, healthy popcorn or cashews throughout the day. I also usually have a second coffee/tea or kombucha. For dinner I usually have grilled chicken, baked salmon, or a veggie/turkey/chicken burger with sauteed veggies and 1/2 an avocado. Sometimes I'll have cauliflower gnocchi or make some gluten free pasta with veggies. For desert I like to have some tea & healthy chocolate. Like I said before- SUPER simple and easy!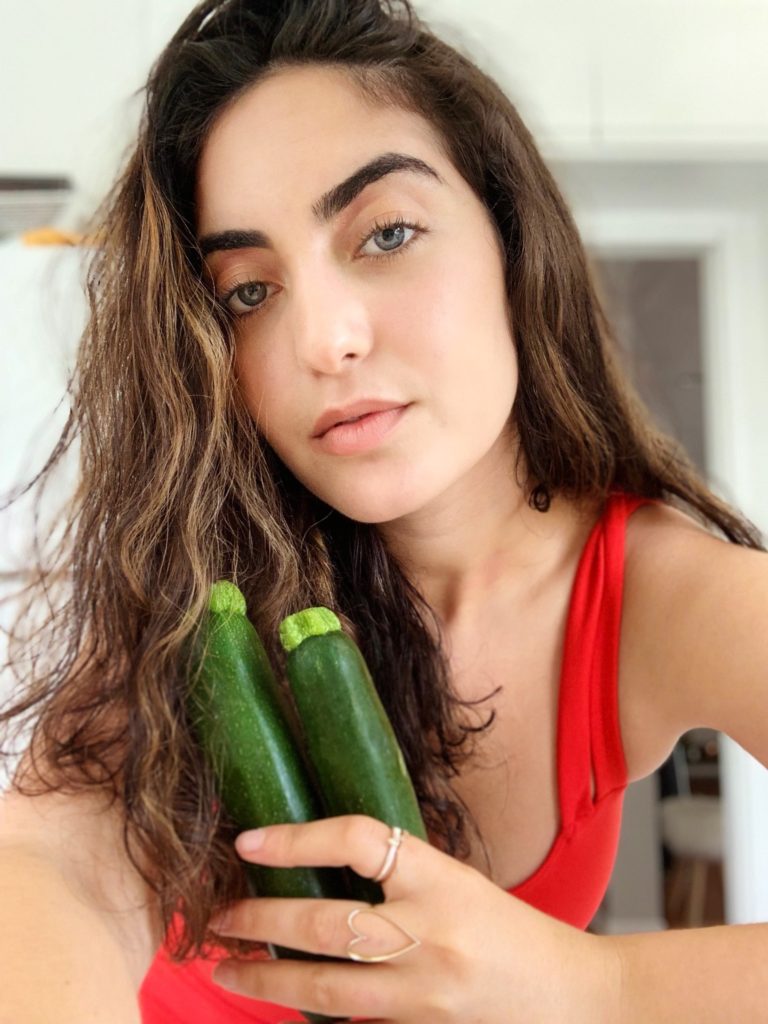 I shop at Trader Joe's, and then get some specialty items at Whole Foods and Sprouts. I've been spending around $40 a week on groceries while learning how to simplify my meals & it feels amazing!
let me know if you enjoyed this post and if you want to see more in-depth posts on this same topic! Maybe a walk through Trader Joe's with an exact amount of money spent? Comment below or send me an e-mail/ message on insta!
xoxo
Rach