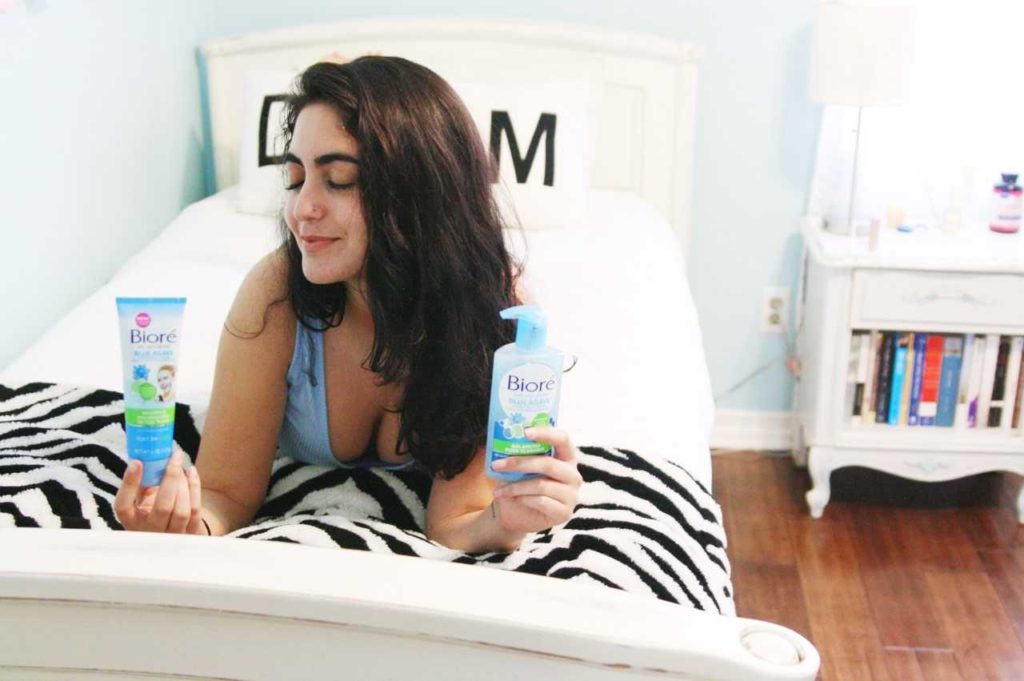 You guys are always asking me about skincare products, so I thought I'd show you my latest evening skincare routine ft. Bioré's Blue Agave + Baking Soda products.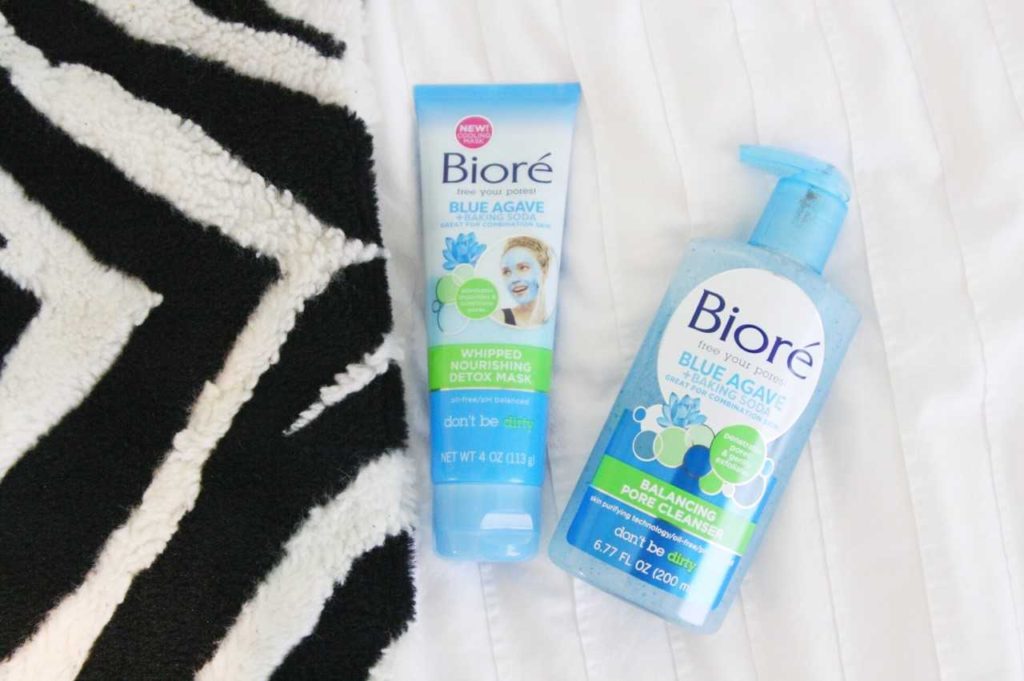 Taking off my makeup before bed is a non-negotiable, no matter how tired I am, so after brushing my teeth I use a natural makeup remover wipe or put some coconut oil on a cotton ball to remove my makeup. After that, I've been cleaning my face with Bioré's Blue Agave + Baking Soda Balancing Pore Cleanser. I have combination skin, and oftentimes it's hard to find products that aren't for either oily or dry skin. I love that this product caters to my skin type, and it brings balance to my combination skin by deep cleaning and removing dirt, oil and impurities from pores. The natural blue agave in this cleanser helps soothe and condition the skin while the baking soda is used to deep clean.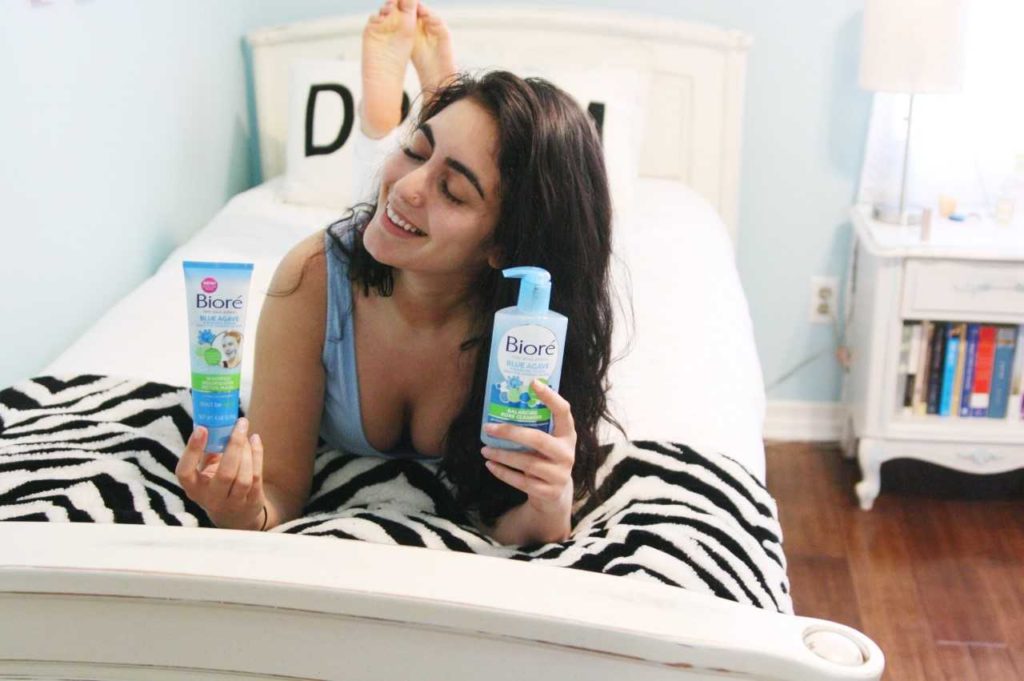 After cleaning my face with the cleanser, I apply Bioré's Blue Agave + Baking Soda Whipped Nourishing Detox Mask to my face & neck 2-3 times a week. (Note- *Not for sensitive skin consumers or those with sensitives to menthol as it may cause short term flushing of the skin*.)With all of the pollution in the air effecting our skin on a daily basis, it's so important to use a detox mask to replenish our face a few times a week. I leave this mask on for no longer than 5 minutes, take it off, and slip right into bed with some tea and my favorite book!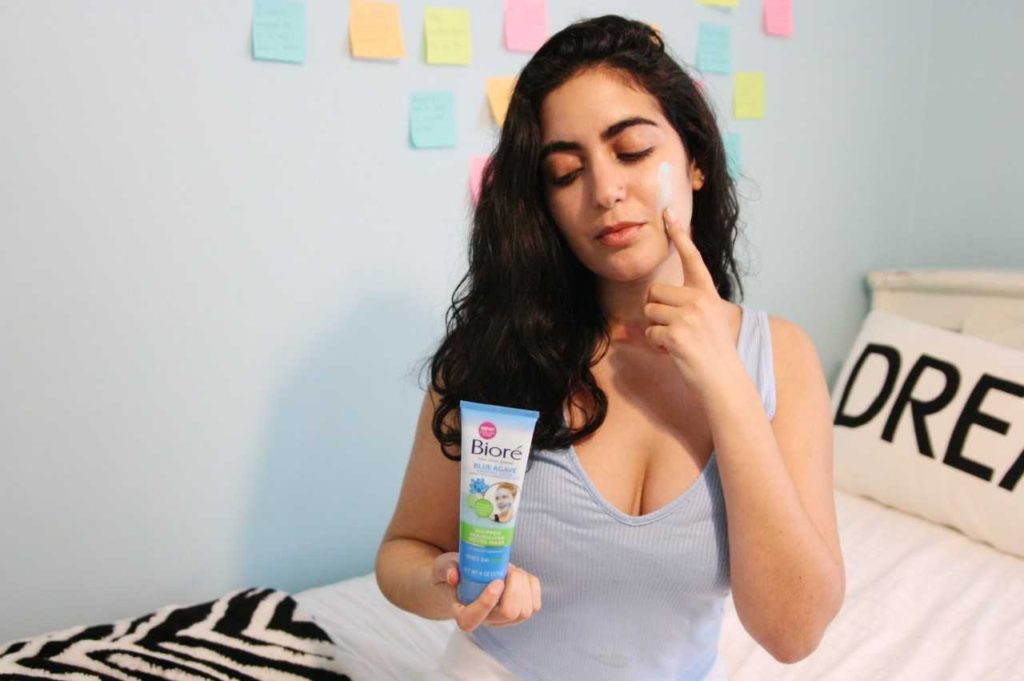 I hope you loved learning about my simple yet effective night-time skincare routine ft. Bioré's new products! Please feel free to comment below if you have any questions
Have a beautiful day angels!
xoxo
Rach
This post is sponsored by Bioré but the content and opinions expressed here are my own.