I LOVE Puerto Vallarta- The people, the energy, the food, the vibes. I've been to Mexico over 15 times and PV will always be one of my favorites. I was lucky enough to discover two new magical hotels on my trip a few weeks ago and I wanted you to all get a glimpse in case you ever decide to visit Puerto Vallarta one day and are looking for a place or two to stay at (damn, that was a longass sentence haha). Hopefully this will inspire you to book your next vacation and experience the magic of Puerto Vallarta and specifically, these two lovely hotels!
I went with one of my closest friends Tali and I was so incredibly lucky to share this experience with her! The first hotel we stayed at was Hotel San Tropico, which is less than a five minute Uber drive from the airport.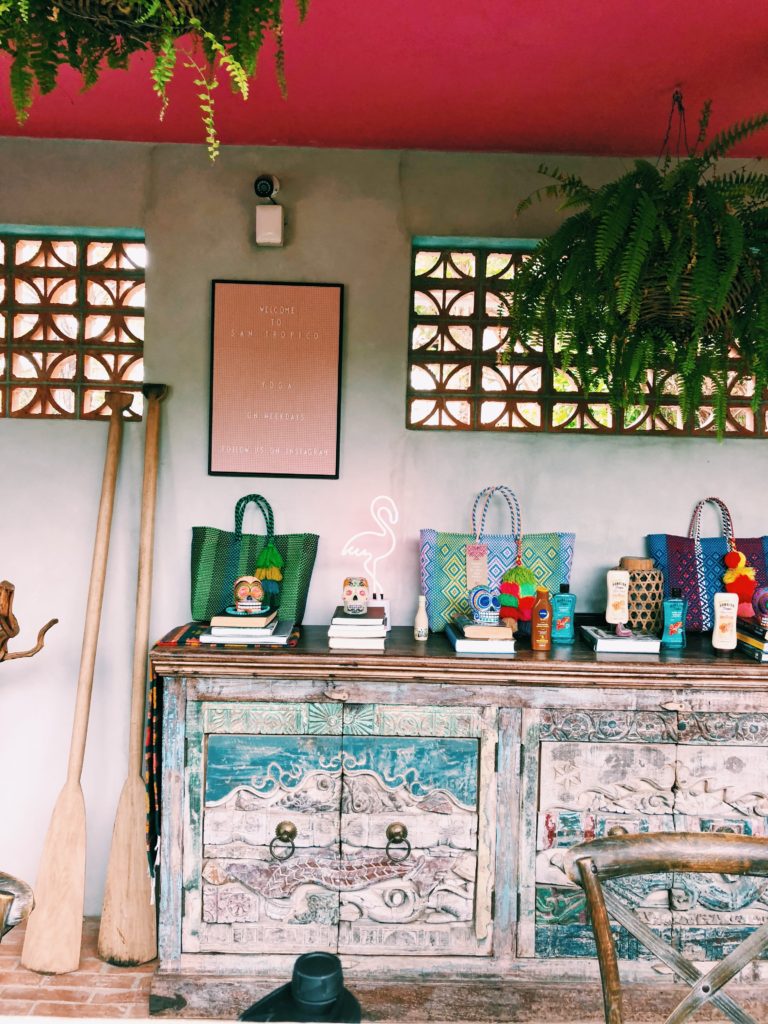 I can't even begin to explain how magical this place is! It's a boutique hotel in a beautiful, more secluded area of PV- away from all of the noise and touristy areas but still only a 12/15 minute uber drive to Downtown. The whole hotel is decorated so beautifully and has a bohemian/tropical/spiritual vibe that you all know is so ME; I was in heaven!
Each suite is like a little apartment- in the one we stayed at there was a HUGE dining/living room area, spacious kitchen, balcony, 2 huge bedrooms and 2 baths. It was super modern, clean, and high-vibe- just how I like it!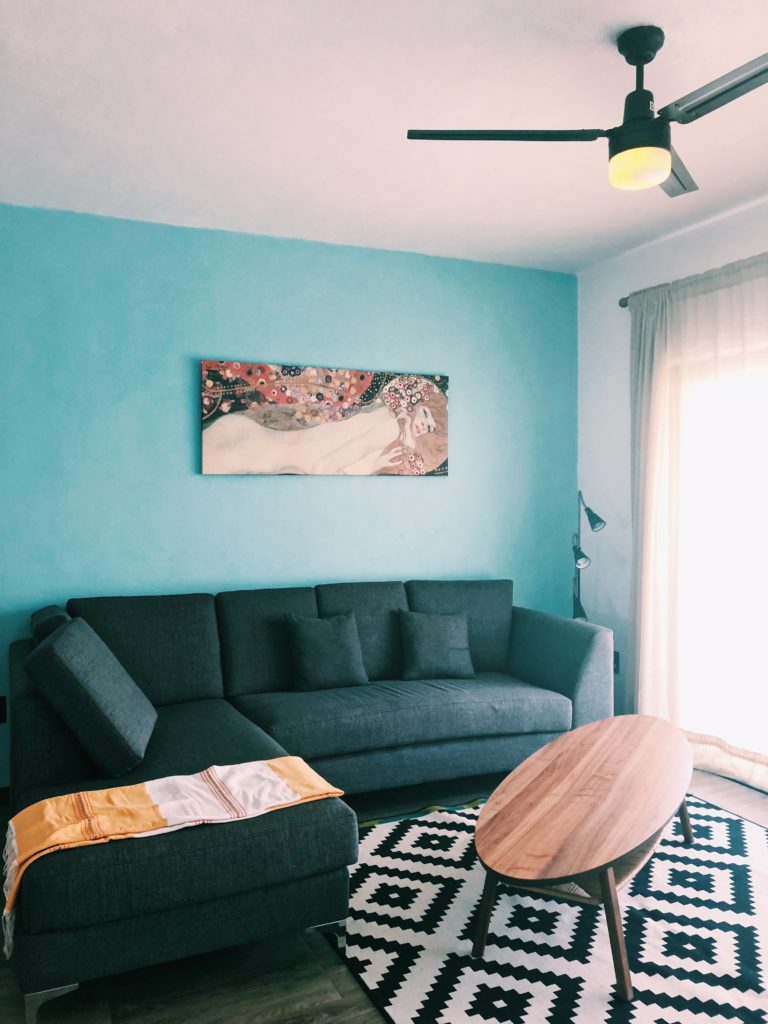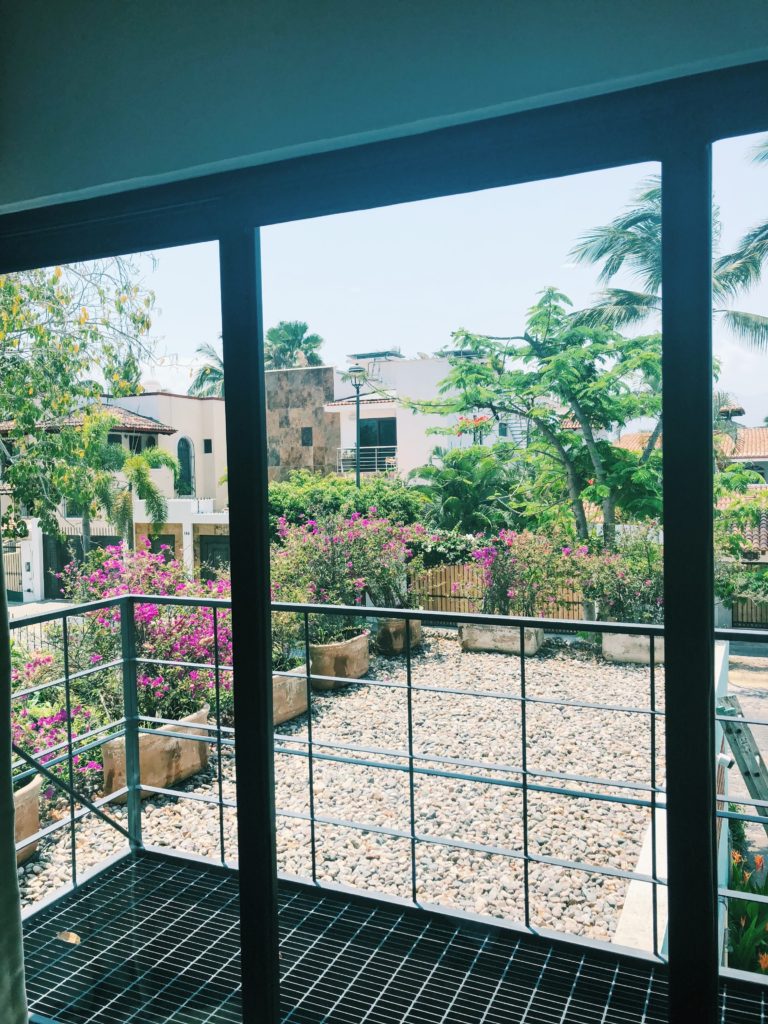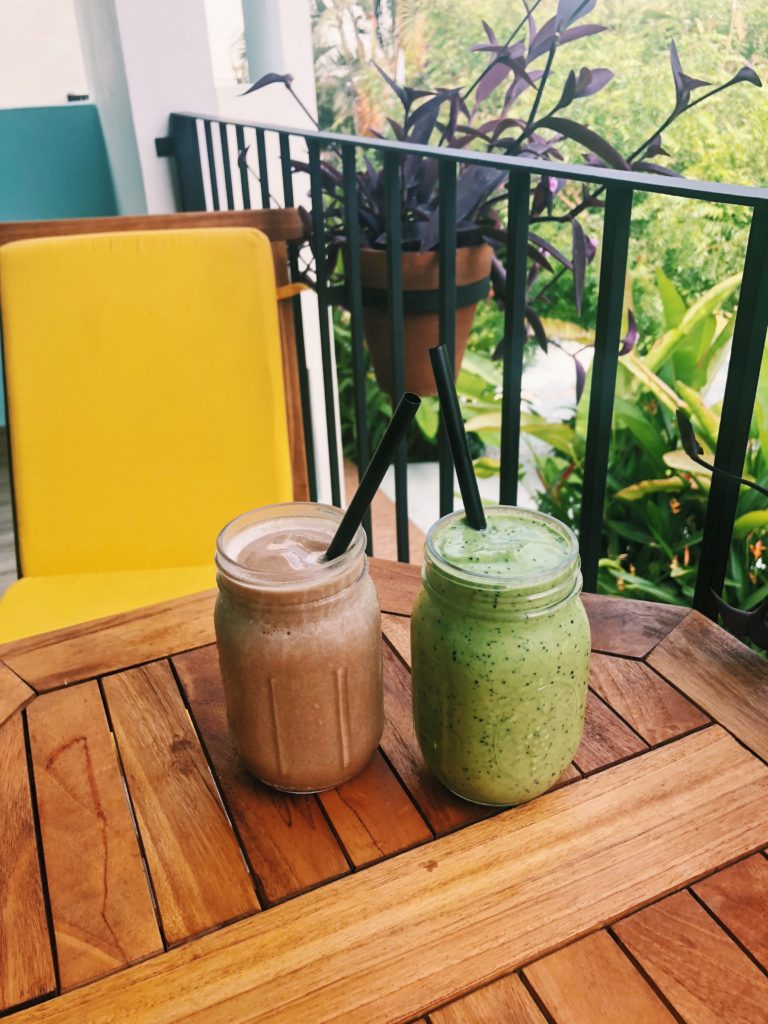 The outside seating area was stunning as well and it was so refreshing to have breakfast there every morning! There breakfast selection is pretty small but has everything you need- fresh fruit, bread, OJ, granola, cereal, milk, coffee, tea, and made-to-order eggs, potatoes, and beans. You can also order a fresh juice or smoothie from their massive selection of options. I tried a green smoothie, cacao smoothie, and a juice made with watermelon, orange, and carrot- so yum!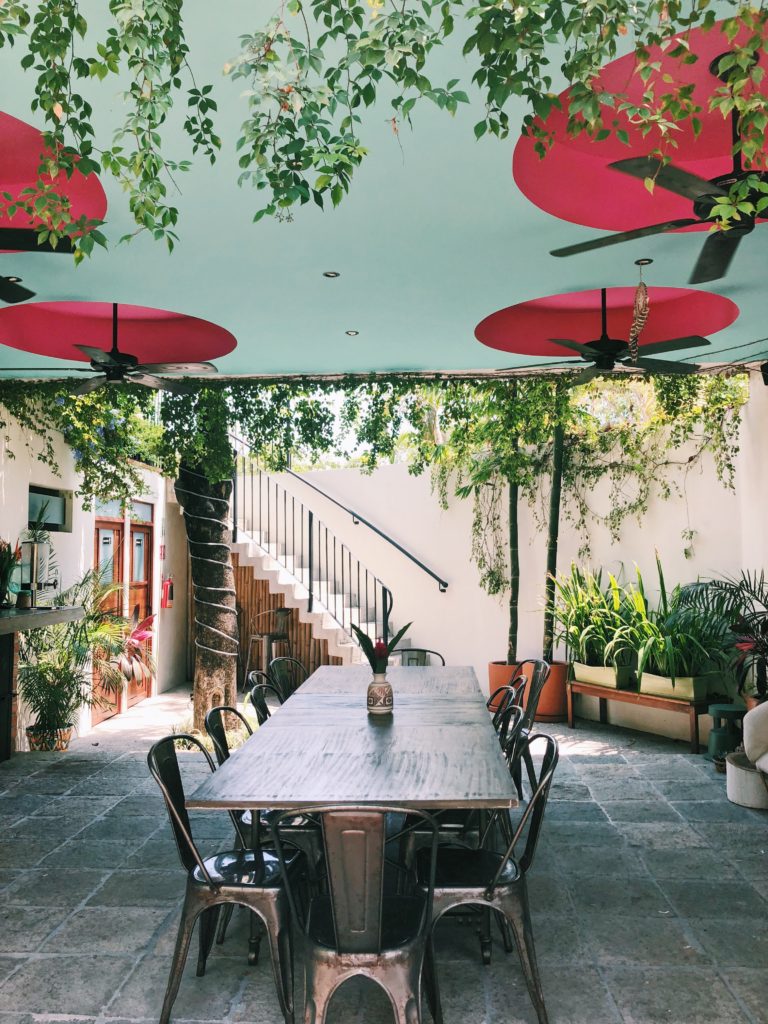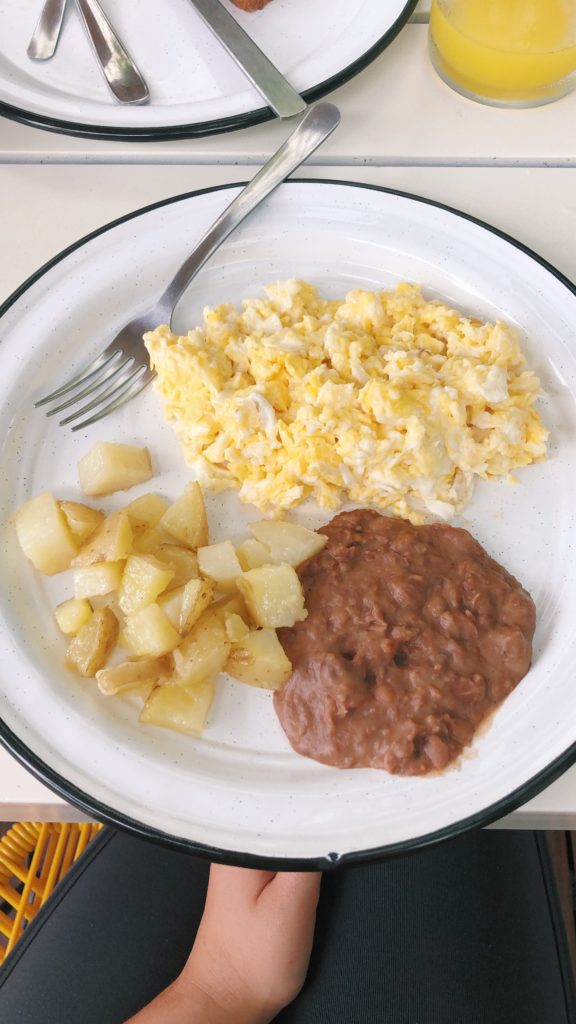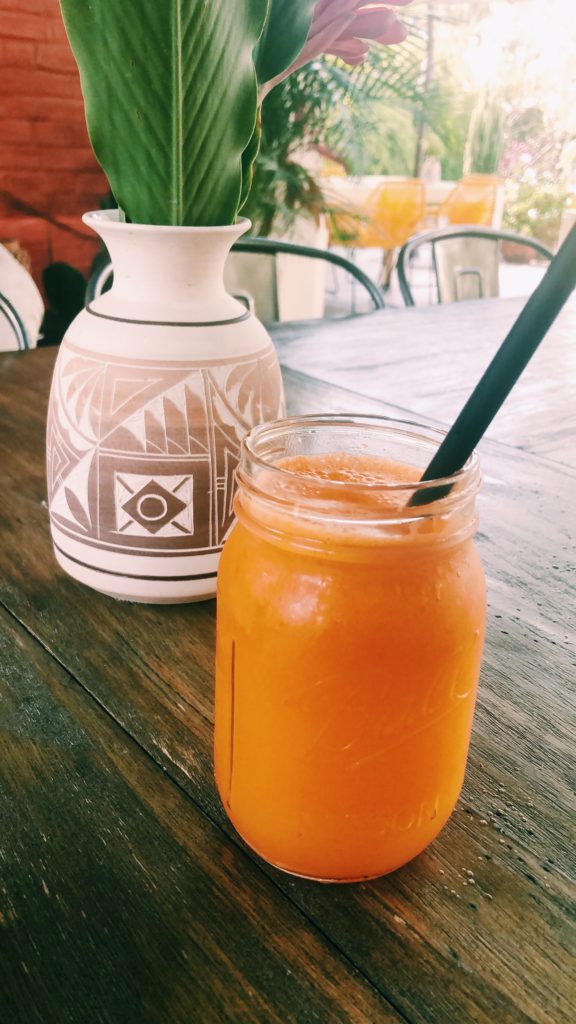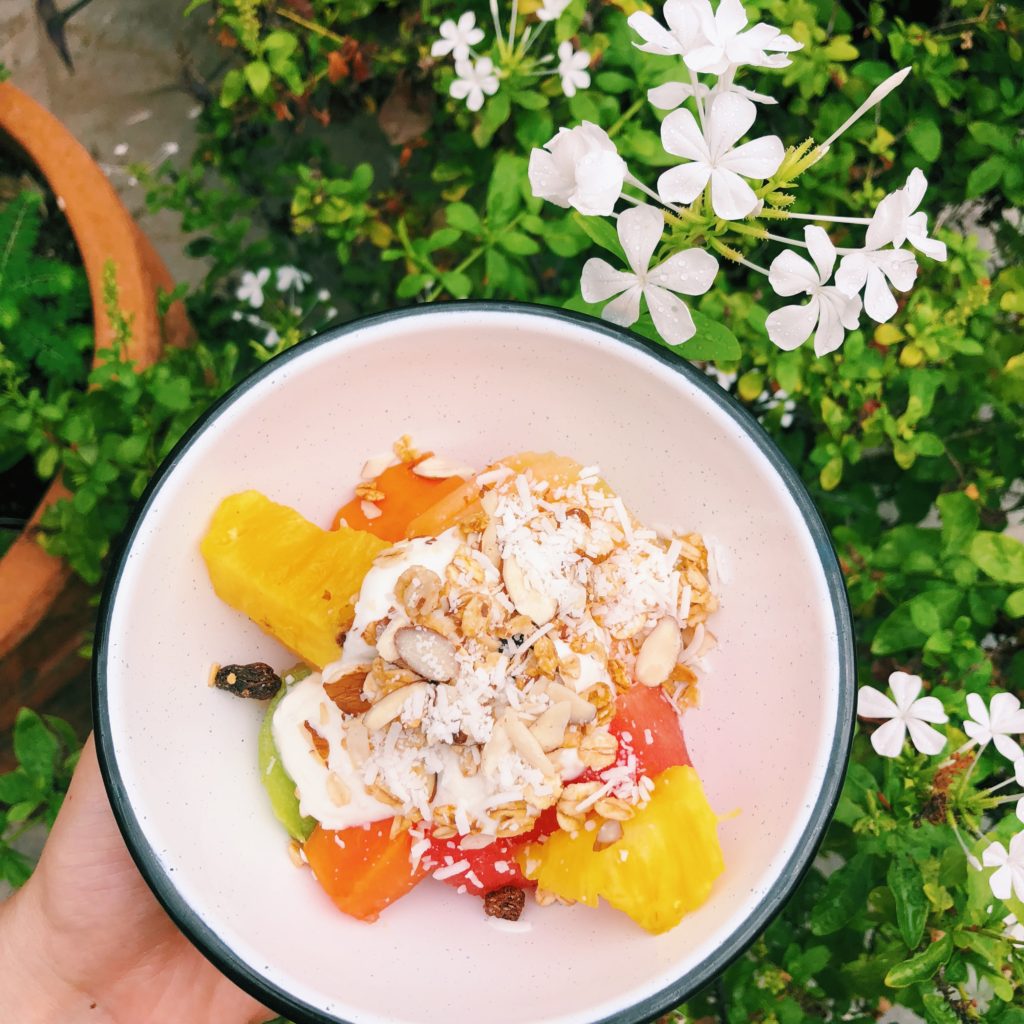 The pool was perfectly heated and super quiet-perfect for reading a good book while sipping on a green juice or margarita 😉 Did I mention that their drinks were the best I had the whole trip?!  Both their margaritas and pina coladas were amazing.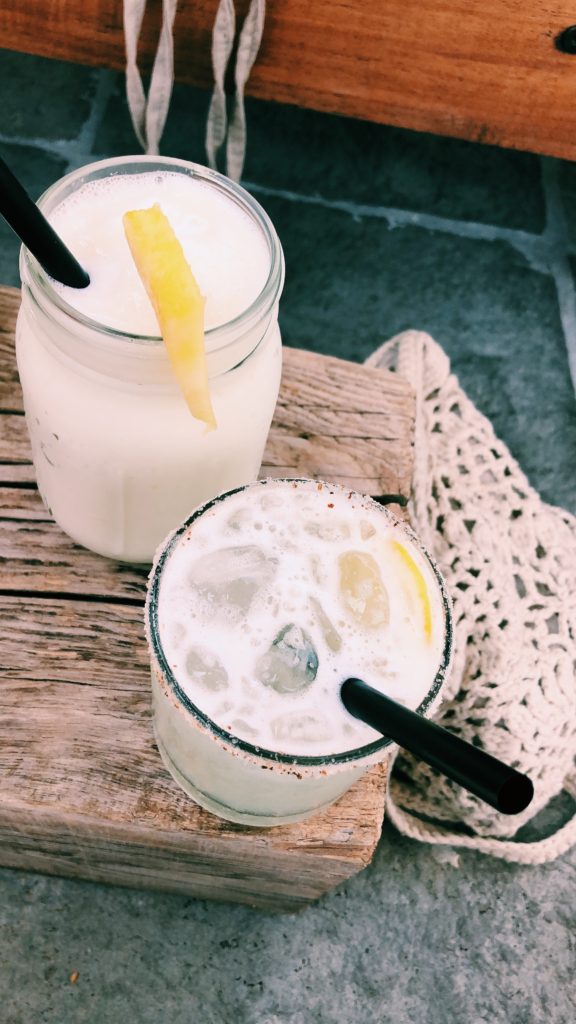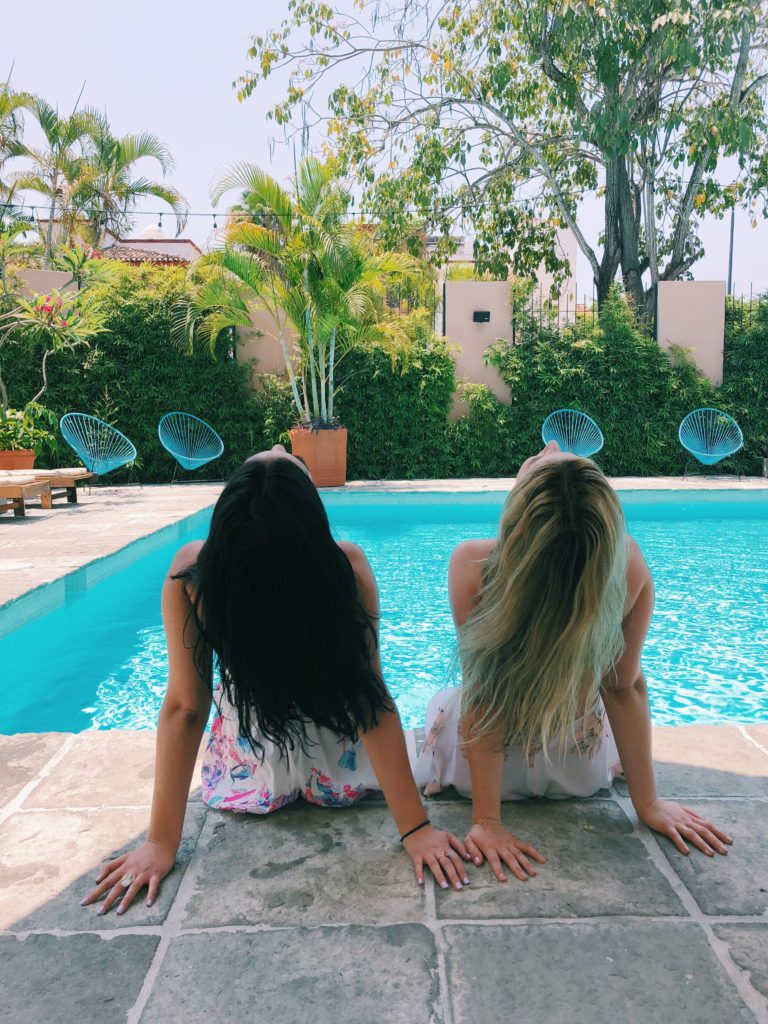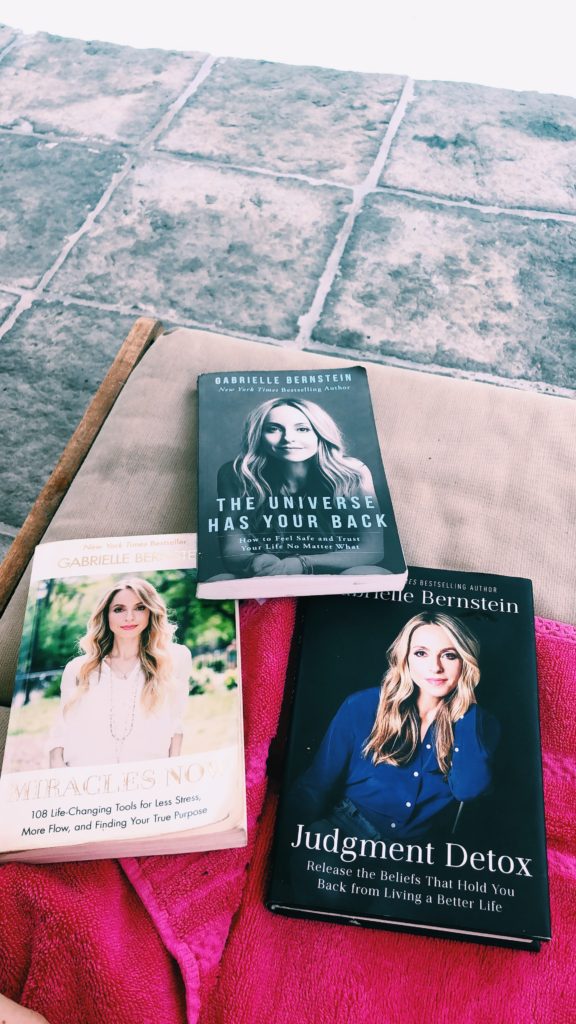 My favorite part about Hotel San Tropico was morning yoga- it was a vinyasa flow taught in the most beautiful room with glass windows overlooking the hotel. I'd be in HEAVEN if I could practice yoga there every morning!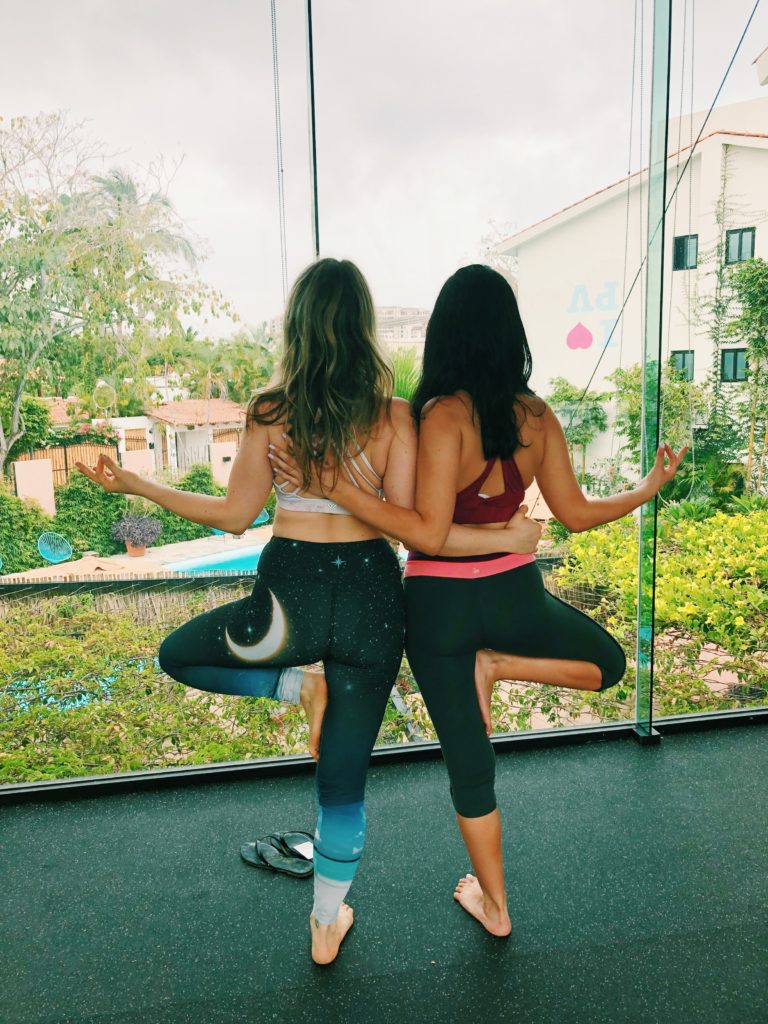 Overall, Hotel San Tropico is the perfect place to relax and heal. It's big, modern rooms give you a homey vibe while its overall decor makes you feel like you are in a tropical, hippie paradise. Even though they only serve breakfast and smoothies/juices/drinks until pretty early in the day, having your own big kitchen to cook in makes up for it! The staff is awesome as well  (special shoutout to Diana at the front desk!) and the overall vibes are high AF- I would come back here any day!
The second hotel we visited was the Westin Puerto Vallarta, which was right on the beach! The Westin is TOTALLY different from San Tropico and is magical in its own way.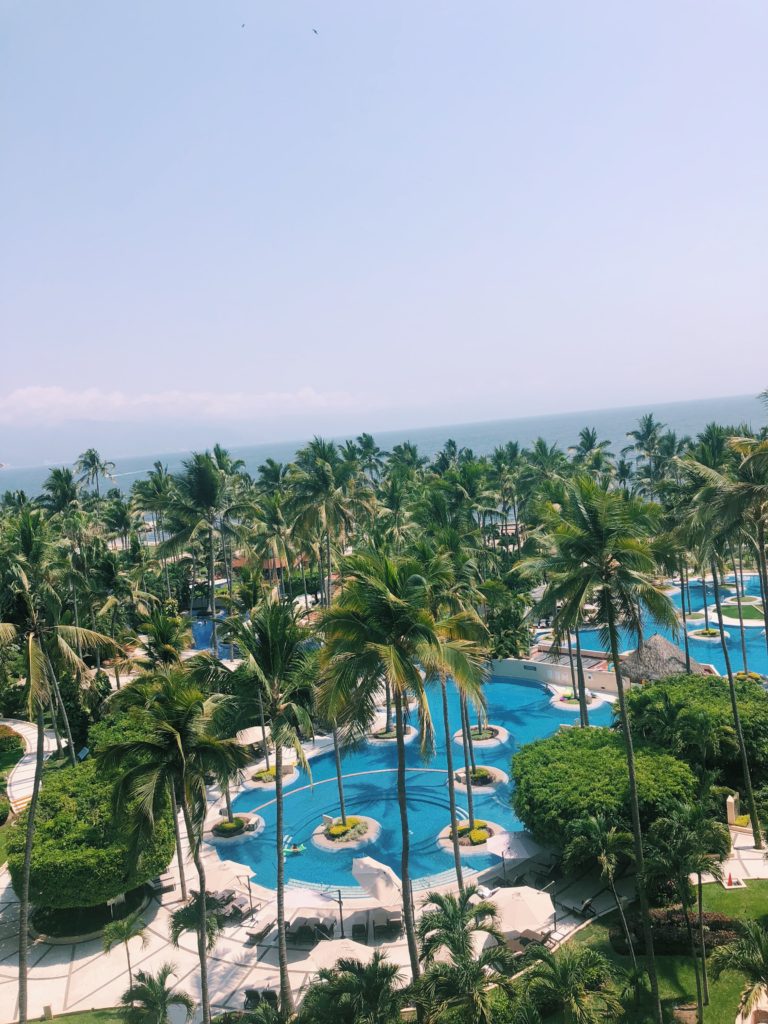 The Westin is a resort, so it is way bigger and more spread out than San Tropico. They have six wellness pillars that they live by, which are sleep well, eat well, move well, feel well, work well, and play well- all totally "The Full Life" approved! They have so many awesome wellness items sprinkled all around the hotel, like lavender oil by the bed, lemongrass water by reception, a healthy room-service menu, a smoothie & juice bar during breakfast, a fitness center, a beautiful spa, and healthy options in all of the restaurants.
We had SO many delicious and healthy meals at each of the restaurants. Some of my favorites were the grilled chilean salmon with a side of grilled veggies at Arrecifes, the veggie burger on a gluten-free bun at La Cascada, the gratin asparagus and salmon pasta at the main restaurant, and the nachos & chicken salad at the beach-side restaurant (me and Tali would literally get the salad every day!!) The breakfast buffet every morning was my favorite overall, especially served with some mimosas and yummy spicy margaritas 😉 Their was a crazy amount of healthy options such as every type of fresh fruit you could think of, made-to-order omelettes, salads, green juice, oatmeal, yogurt, and alllll of the toppings (like bee pollen, dried fruit, shredded coconut, seeds, nuts, flax seeds, chia seeds, etc.) The waiters were also SO sweet and accommodating at each of the restaurants- a special shoutout to Juan and Arnaldo!!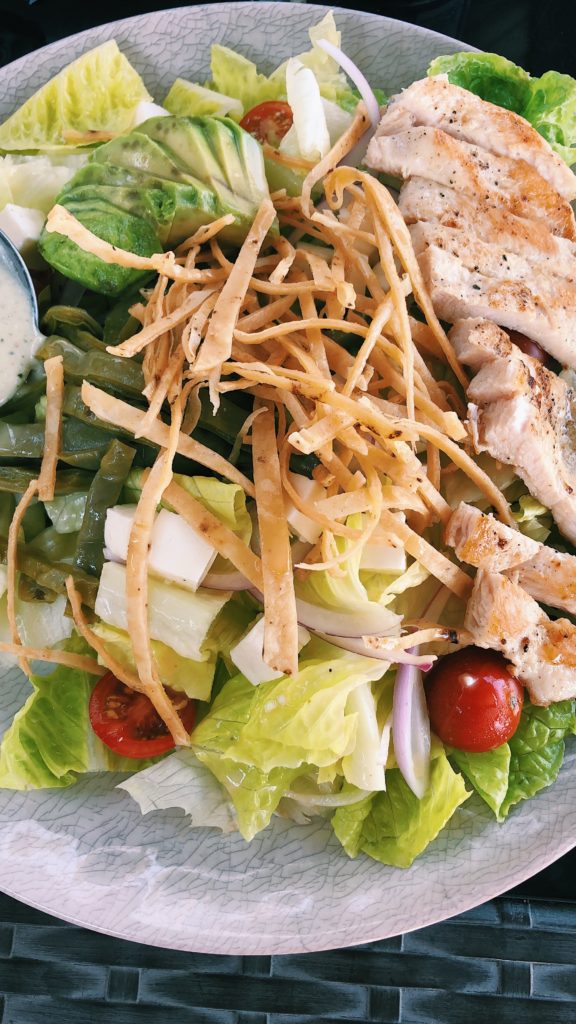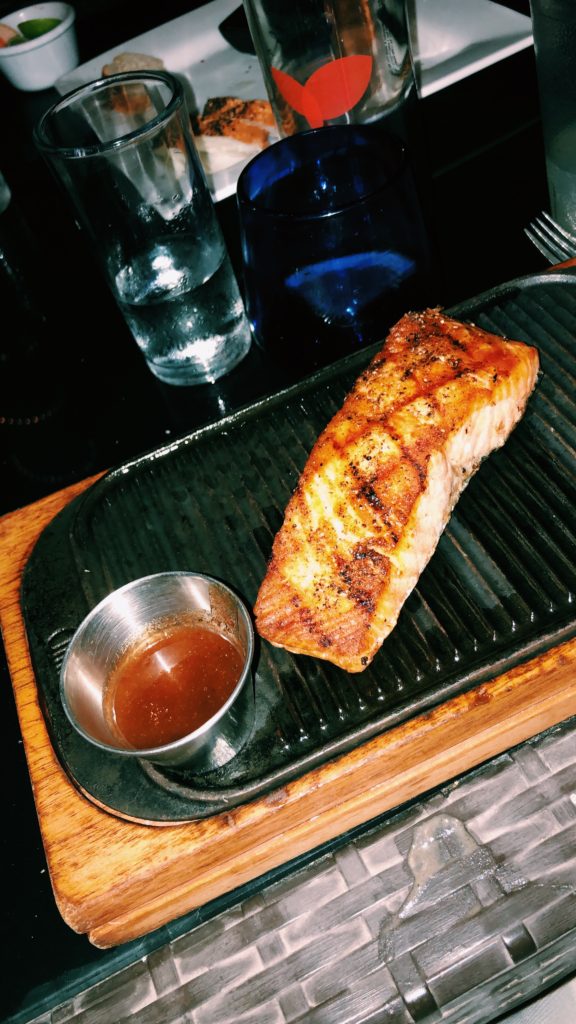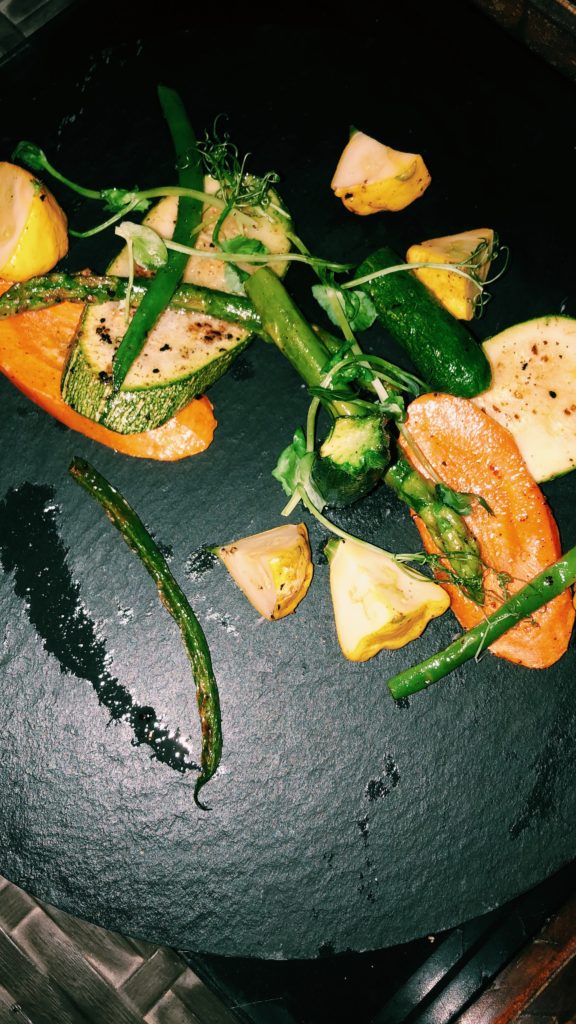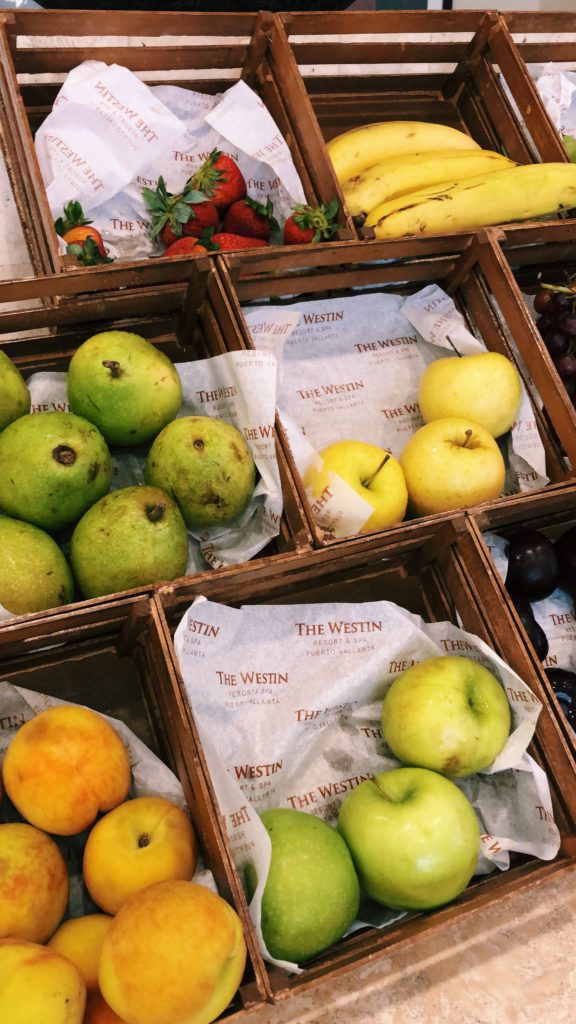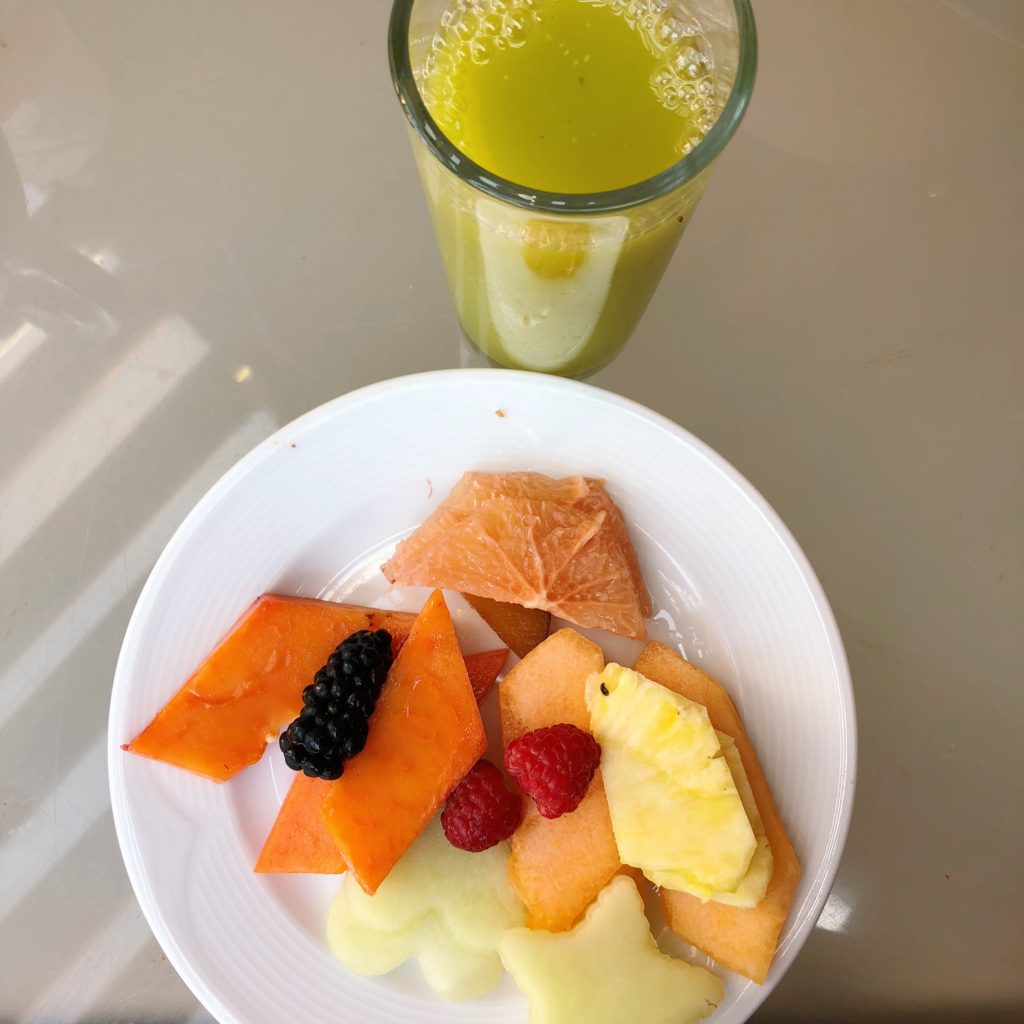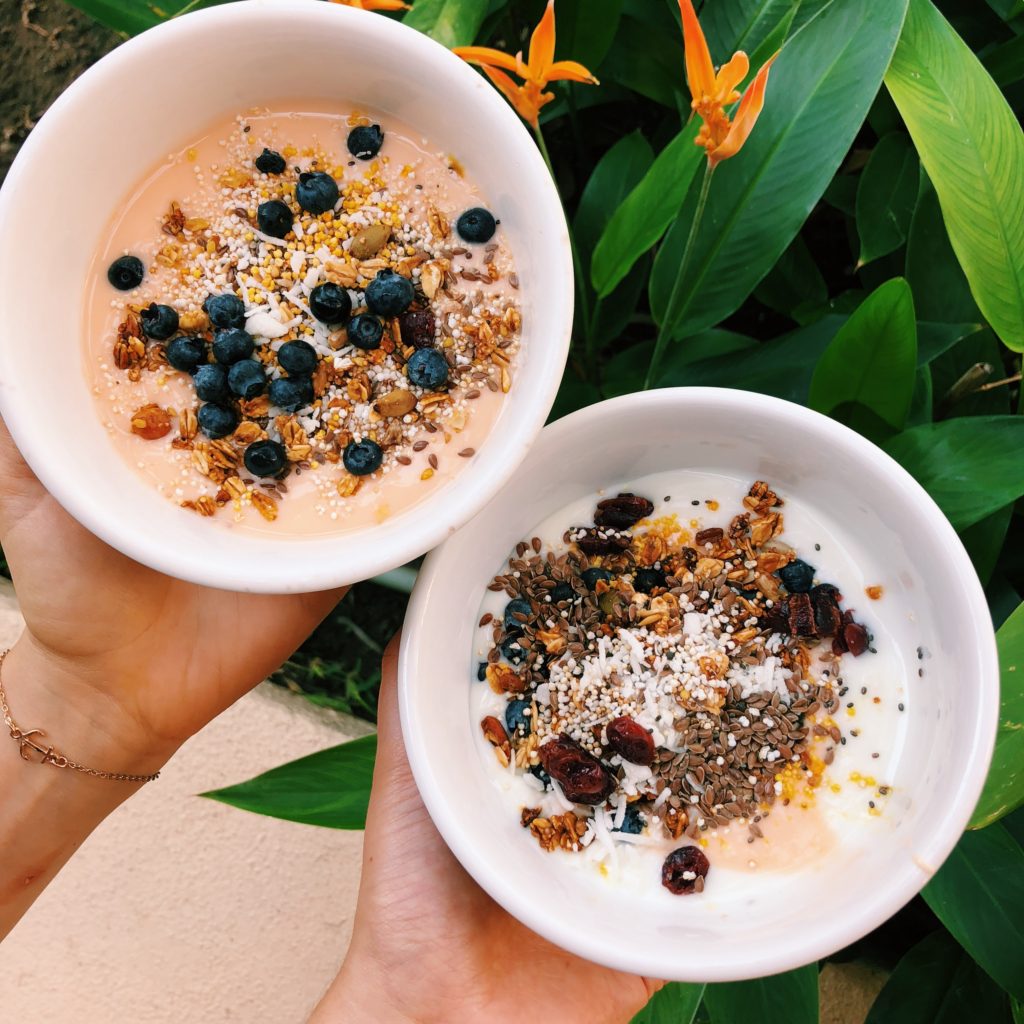 The pool was my absolute FAVORITE part about the hotel and I spent most of my days there just contemplating life haha. It was always perfectly warm, never crowded, and super super healing. I also loved laying by the beach and watching the sunset- we did this almost every night as well and it was pure magic.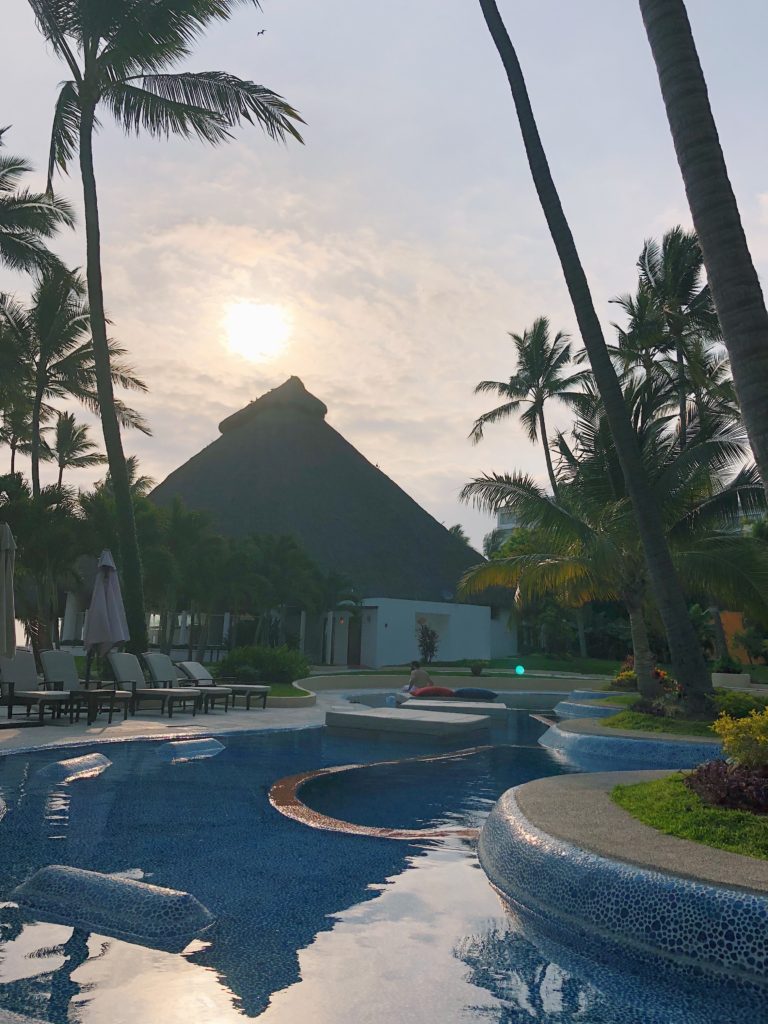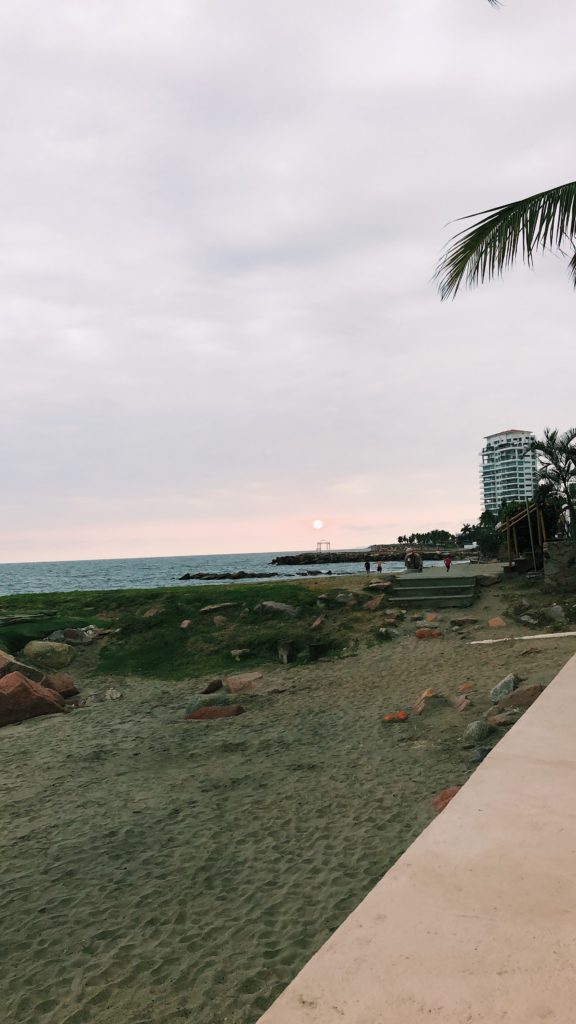 The room we got was super spacious and came with a big bath-tub which I loved. My favorite part though was the balcony- many mediation sessions, dance parties, and deep talks were held there, many journal entries were written, and many (healing) tears were shed lol.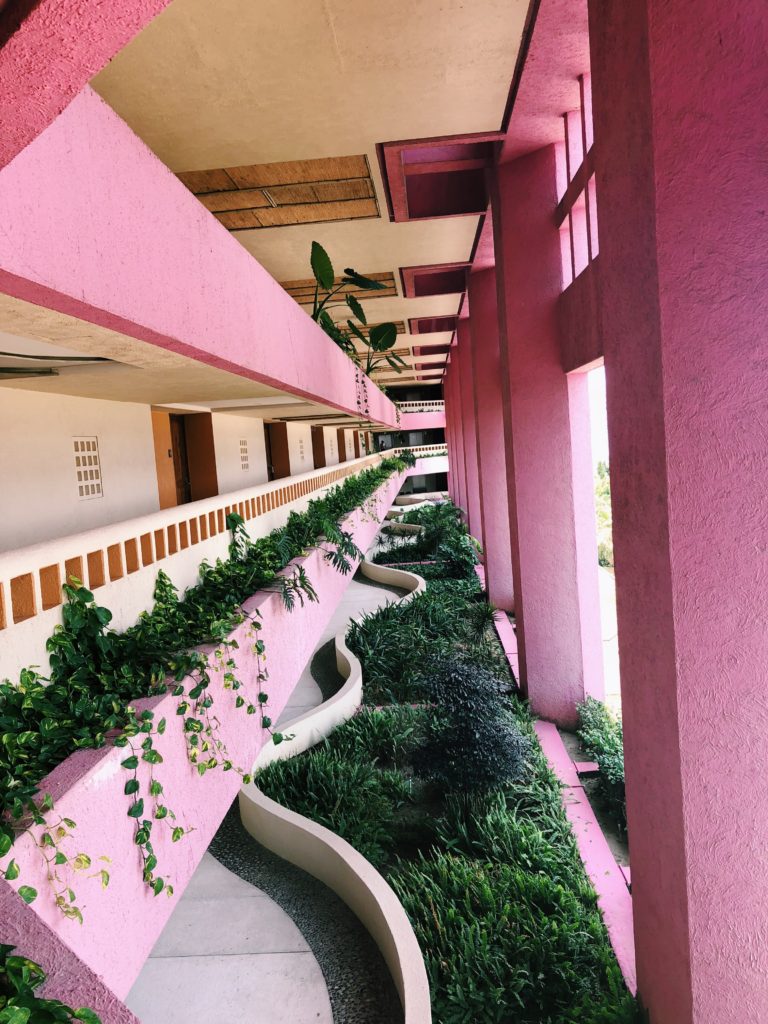 Overall, staying at both hotels was an amazing experience and I would totally go back to both any day!
What's your favorite hotel in Puerto Vallarta? Comment below!
xx
Rachel