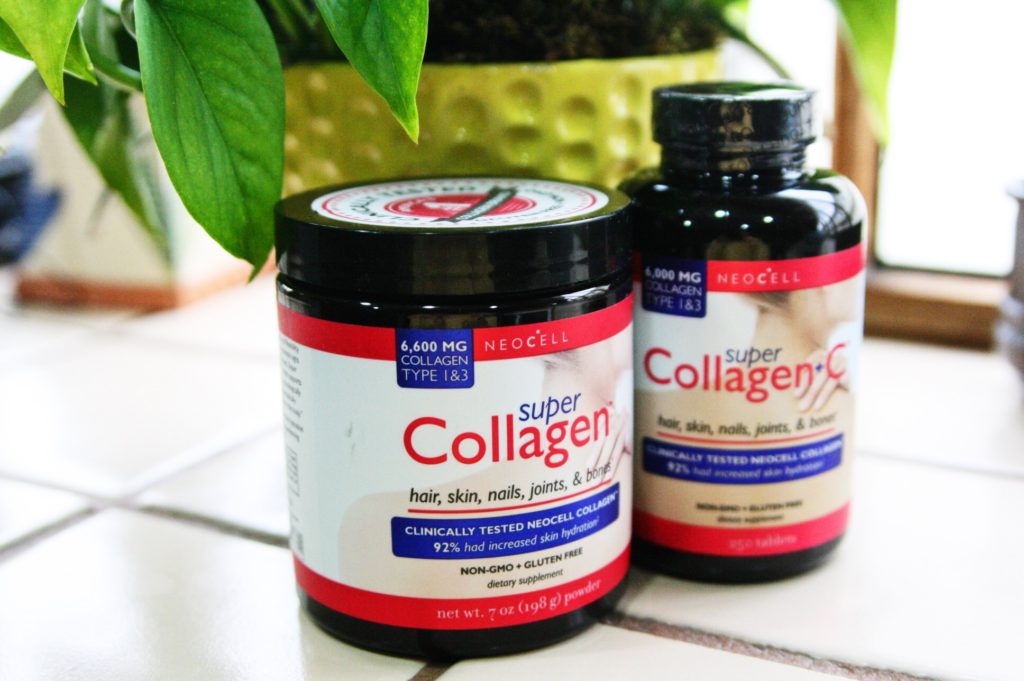 Collagen, collagen, collagen- it seems to be EVERYWHERE nowadays- but what is it exactly and what does it do?!
So collagen is a naturally occurring protein found in our bodies, and is found in our muscles, bones, skin, blood vessels, digestive system, and tendons.
It actually accounts for 1/3 of our overall protein! Collagen is especially beneficial in supporting our hair, skin, and nails, improving digestion, and reducing the signs of aging. Even though there are many lotions and creams
containing
collagen 
which
claim to improve skin, collagen is best absorbed internally, which is why I
enjoy
it almost every day!
A lot of you have been asking about the difference between collagen pills and collagen in powdered form, so I decided to personally test it out myself!

I
've
been using a powder for over a year now
– i

n particular
Neo
C
ell
,
which I love! I use the
NeoCell
powder in smoothies, my morning matcha, and sometimes even in soup. It's easy to throw into pretty much everything, which is why I never really needed to use the
tablets
.
The only time
I love tak
ing
tablets
vs. a powder is when I'm on-the-go.  Since I travel a ton, it's important for me
to
pack
tablets
since they're
easy
and convenient
to
take on-the-go. I won't travel without my
vitamins, probiotics, and collagen
!
NeoCell's powdered collagen really doesn't taste like anything! It mixes pretty nicely in just about any food or drinks.
I
'm covered year-round having
both Neo
C
ell's powdered collagen and collagen
tablets–
I love them both equally!
What do you guys prefer?
Tablets
or powder form? Comment below!
This post was sponsored by NeoCell. Rachel only promotes products she truly loves and would use herself, and all statements above are true to her own personal opinion.