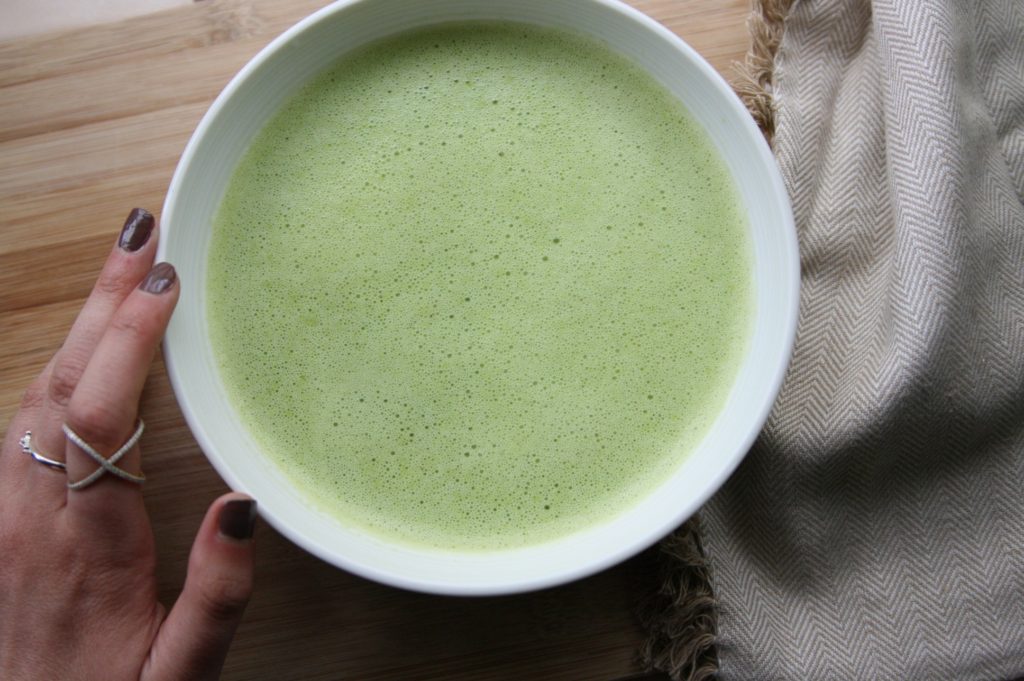 Since I spend every day in my kitchen coming up with new recipes, I'm always looking for the perfect blender to help me create new smoothies, soups, bliss balls, and raw treats. When I saw that NutriBullet came out with the new NutriBullet Balance, I knew I just had to try it out!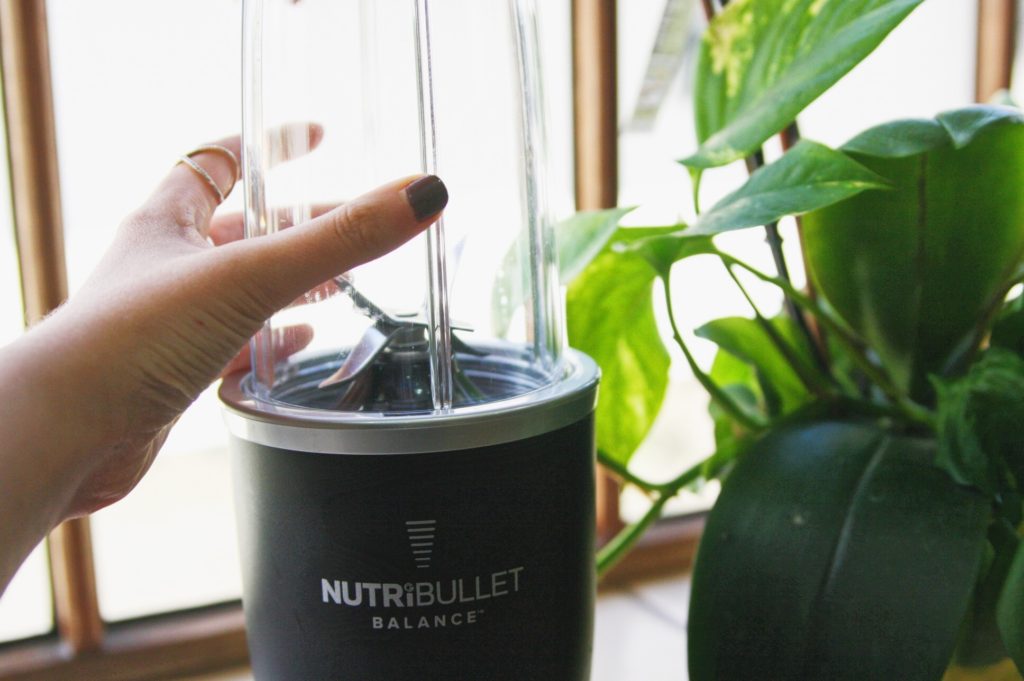 This blender is perfect for anyone who is crazy busy and doesn't have too much time to spend in the kitchen, but still wants to eat healthy and track their diet. It connects to an app on your Iphone or Android (which is the coolest thing ever!!), and the app has a ton of easy, healthy recipes for smoothies, soups, dips, salad dressings, and desserts. Once your machine is connected to the app (by Bluetooth), you can choose a recipe and it will take you step by step on how to create it; You can even create and add your own recipes on the app and it will still guide you step by step on how to make it! Not only that, but it tracks exactly how many calories and nutrients you're consuming as well as total fat content, cholesterol, sodium, total carbs, and protein. Sounds too good to be true, right?!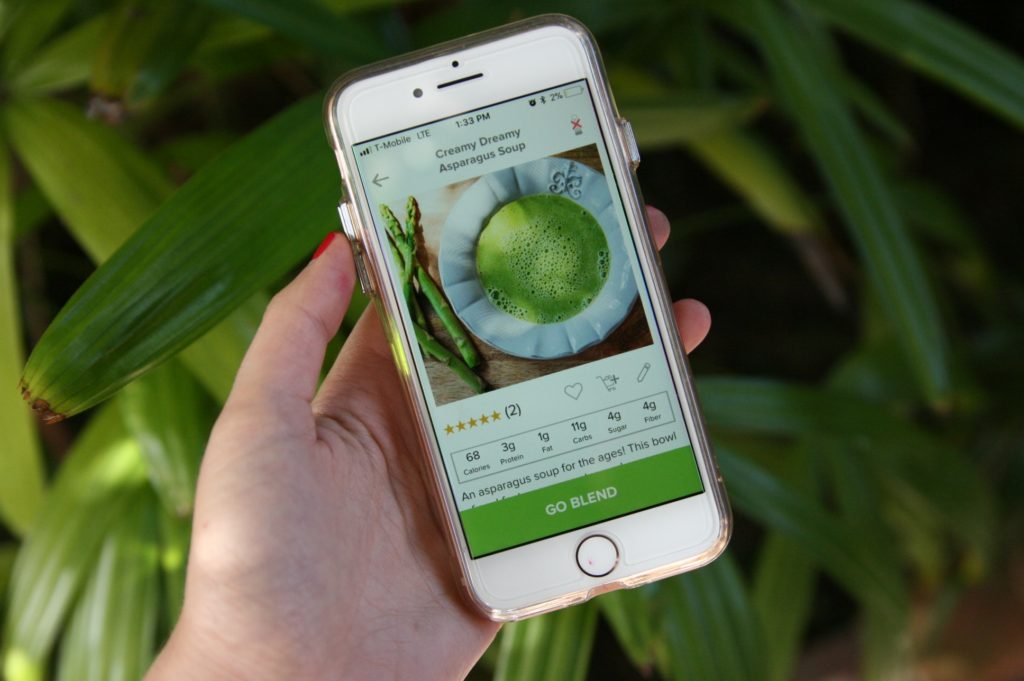 I tried it out for myself this past weekend so I could review it for you all, and it honestly is that good! I decided to make an asparagus soup from the app, and it was the absolute easiest thing ever. All I had to do was download the app, connect the blender to my phone via Bluetooth, choose the asparagus soup recipe from the app, and press start. The app directed me step-by-step on which ingredients to put into the blender, how much, and in what order. It also took only 45 seconds to blend! The soup contained only a few ingredients (asparagus, veggie broth, coconut milk, and spices) and it was delicious! It was also low in calories and super filling- I loved it.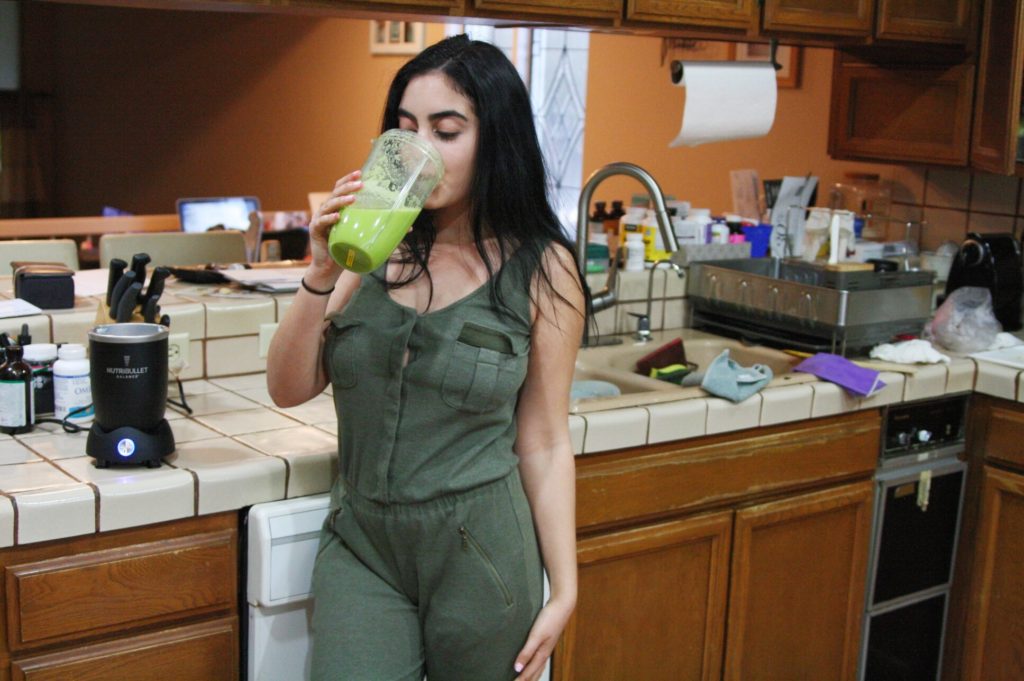 If you want to snag one of these babies for yourself, check out NutriBulletBalance.com
xx
Rachel
This post was sponsored by NutriBullet. Rachel only promotes products she truly loves and would use herself, and all statements above are true to her own personal opinion.