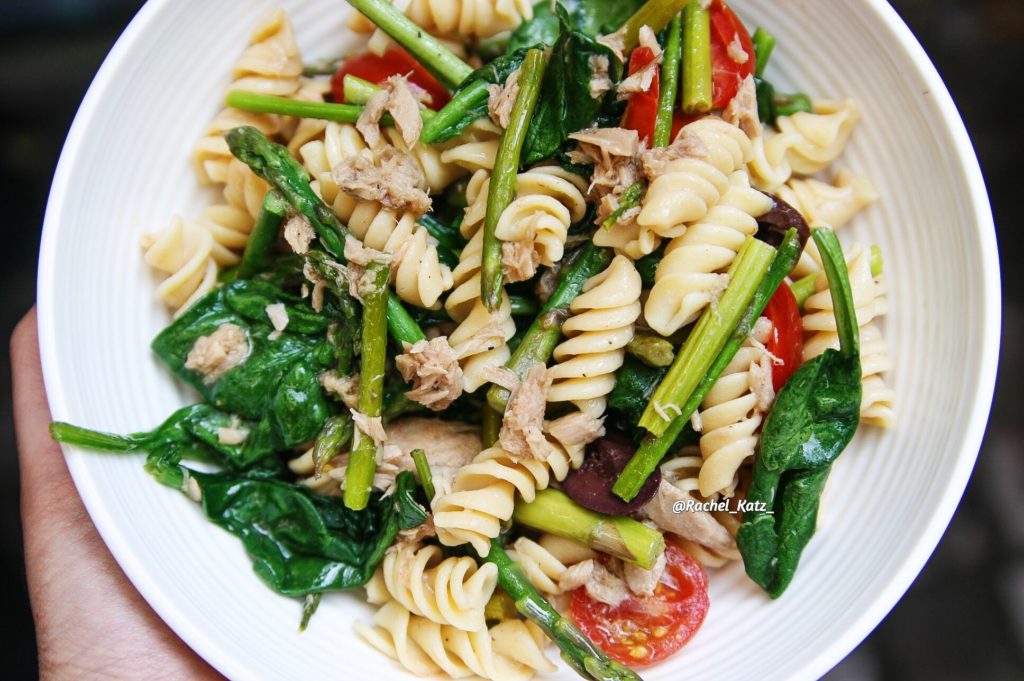 I've been super into pasta lately, and have been experimenting with all different kinds of gluten free pasta, such as lentil pasta, black bean pasta, and chickpea pasta. So far, I'm loving chickpea pasta since it is SO similar to regular pasta- honestly, most of the time I can't even tell the difference! I love that it's so high in protein, is gluten free, and still tastes amazing
I was STARVING one afternoon last week and came up with this nicoise style pasta. I scarfed it down in less than ten minutes and because it was SO good, I knew I had to share it with you all!
Hope you enjoy xx
Nicoise Pasta
3/4 cups cooked chickpea pasta (I like Banza) (you could also use any other pasta- gluten free or not!)
1/2 can wild-caught albacore tuna in olive oil
1/3 cup chopped asparagus
1 cup baby spinach
1 handful baby tomatoes, chopped
2 tbsp's olives, sliced in half
2-3 tbsp's olive oil
1 minced garlic clove
salt & pepper to taste
nutritional yeast to taste(optional)
Directions:
Cook the pasta via instructions on box. In the mean time, in a pan lightly sautee asparagus in 1 tbsp olive oil. After a few minutes, add in the spinach, tuna, tomatoes, olives and garlic. When the pasta is ready, add it to the pan and drizzle on the rest of the olive oil along with salt, pepper, and nutritional yeast. Mix everything together and enjoy!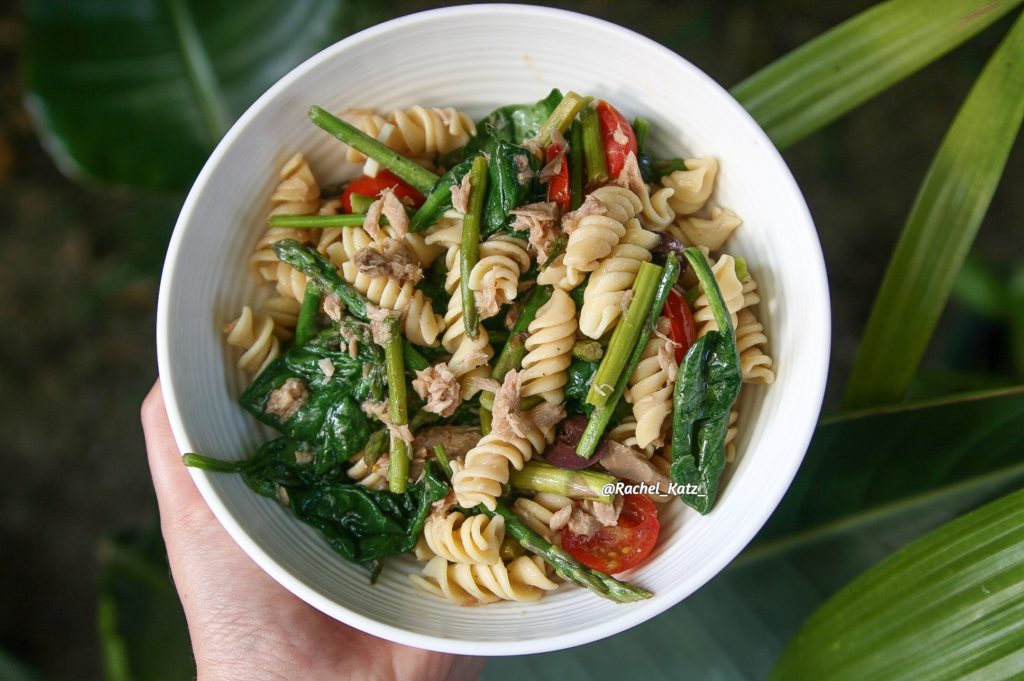 xx
Rachel