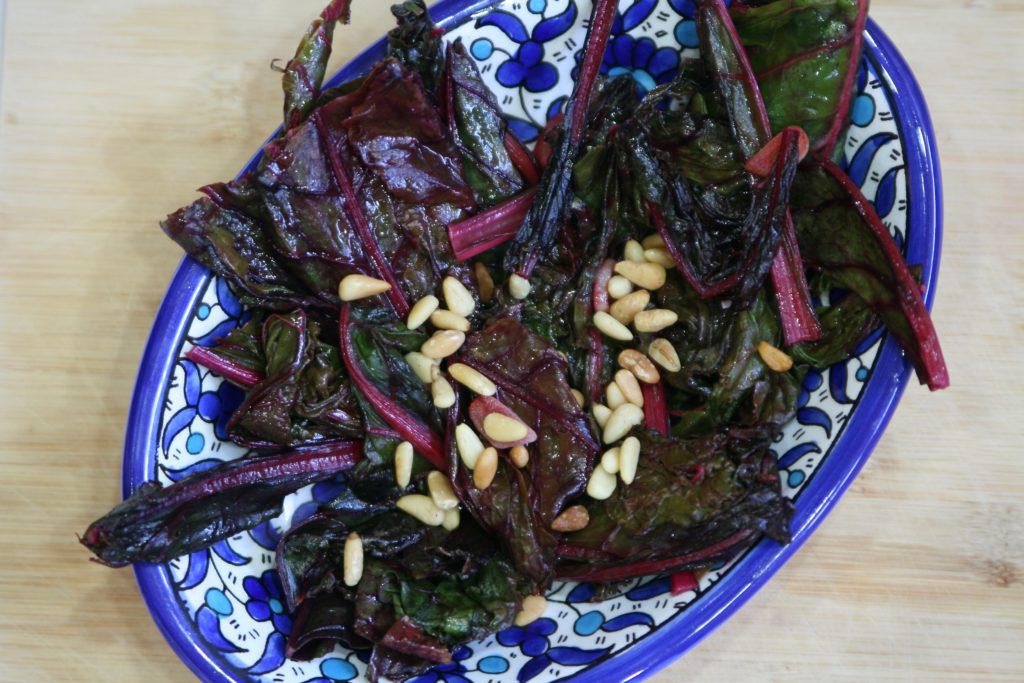 Collard greens are insanely rich in Vitamin K, Vitamin A, Manganese and Vitamin C. From all of the brassica veggies (including cauliflower, broccoli, and brussels sprouts), collard greens contain the greatest cholesterol-lowering ability. As well, they support a cancer-free diet and help with detoxification and anti-inflammation.
This veggie isn't as popular as other veggies in it's same family, such as Cauliflower, Broccoli, Cabbage, Kale, and Brussels Sprouts; however, providing all of the health benefits it contains, it should be! I'm always looking for new ways to cook this awesome vegetable, since I don't really enjoy it raw- plus, collard greens are much higher in nutritional value when they are cooked or steamed versus eaten raw.
This past weekend I bought a bunch of collard greens at my local farmers market and decided to experiment with it in the kitchen last night; I ended up with this recipe and served it with some chicken patties, salad, and tahini- SO so good!
These sautéed collard greens with a lemony white wine sauce are the perfect addition to any meal- I hope you think so too!
Sautéed Collard Greens with a Lemony White Wine Sauce
1 bunch Collard Greens
2 tsp's white wine
1 tbsp lemon juice
1 tbsp olive oil
2 garlic cloves (thinly sliced)
sea salt
2 tbsp roasted pine nuts
First, cut up the collard greens and add them to a pan with a touch of water. Cook them on a medium flame, and let them steam a bit until they become soft. Add in the white wine, lemon juice, olive oil, garlic cloves, and salt and keep sautéing until very soft. Top with the roasted pine nuts and some tahini dressing (optional) or eat as is!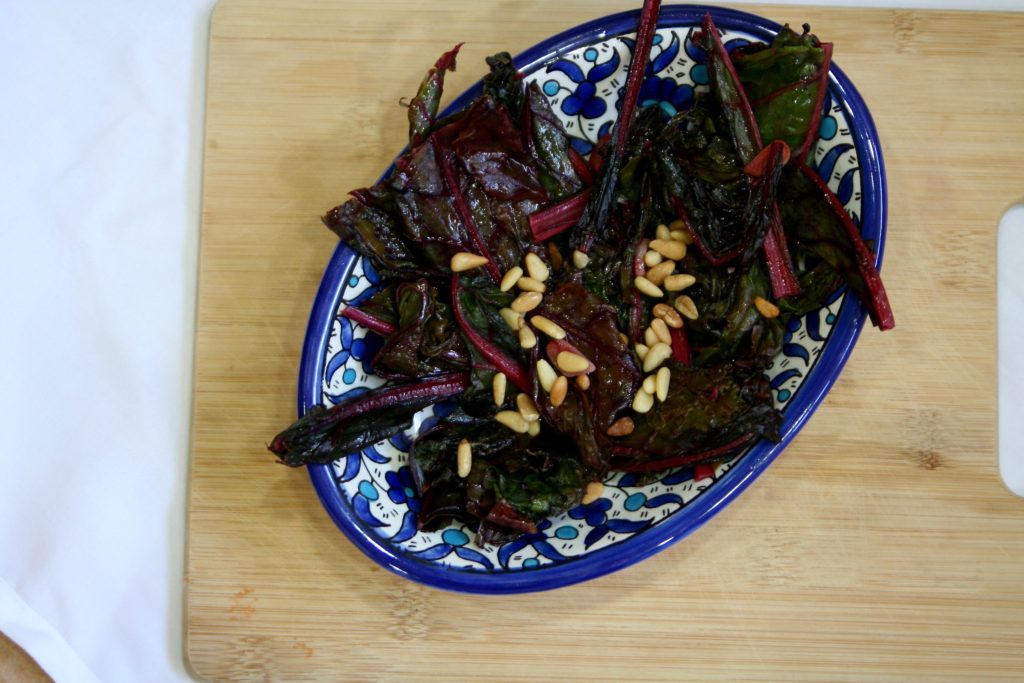 xx
Rachel