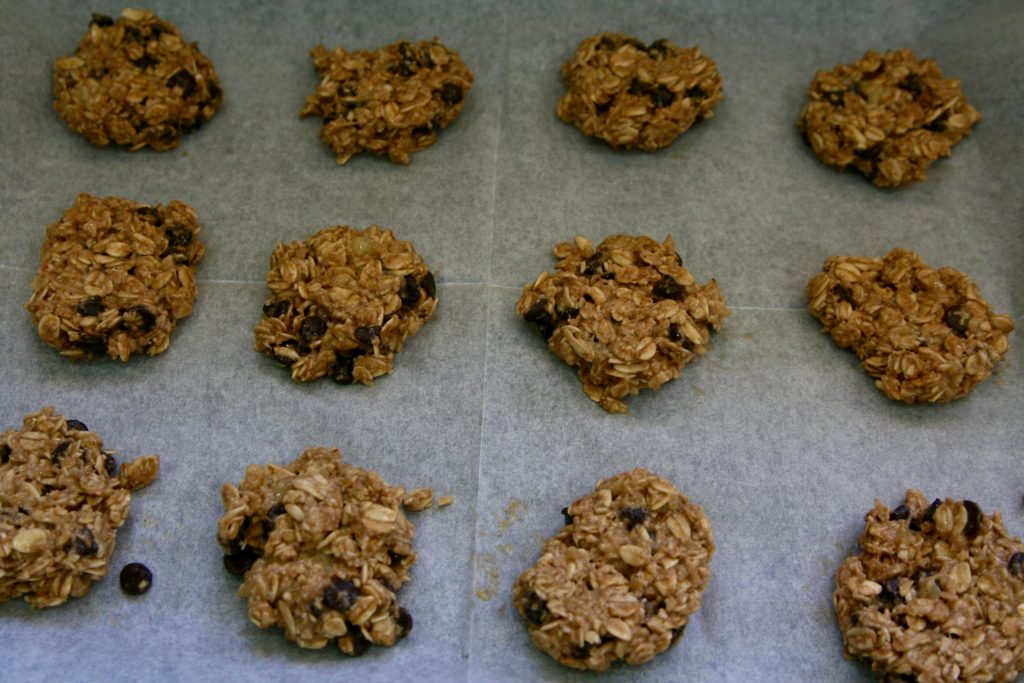 The other day I was craving something sweet but healthy- I just wanted a healthy snack that could satisfy my sweet tooth. I decided to quickly whip up these chocolate chip cookie snacks and they came out even better than I expected- perfectly sweet, chewy and soft.
These cookie snacks are super low in fat and are sugar free, gluten free and vegan. They can be eaten as a healthy desert or a yummy afternoon snack and are perfect with a cup of warm tea. I hope you enjoy them! xx
Chocolate Chip Cookie Snacks
1/2 cup gluten free oats
1/2 cup gluten free oat flour (just blend the oats in a food processor until you have a nice flour)
1 overly ripe banana
2 tablespoons all natural creamy peanut butter
3 tablespoons coconut oil
about 2-3 tsp's vegan chocolate chips (I use Lilly's which is made with stevia instead of sugar)
2 tablespoons agave
2 tablespoons coconut milk (or any dairy-free milk)
pinch of cinnamon and salt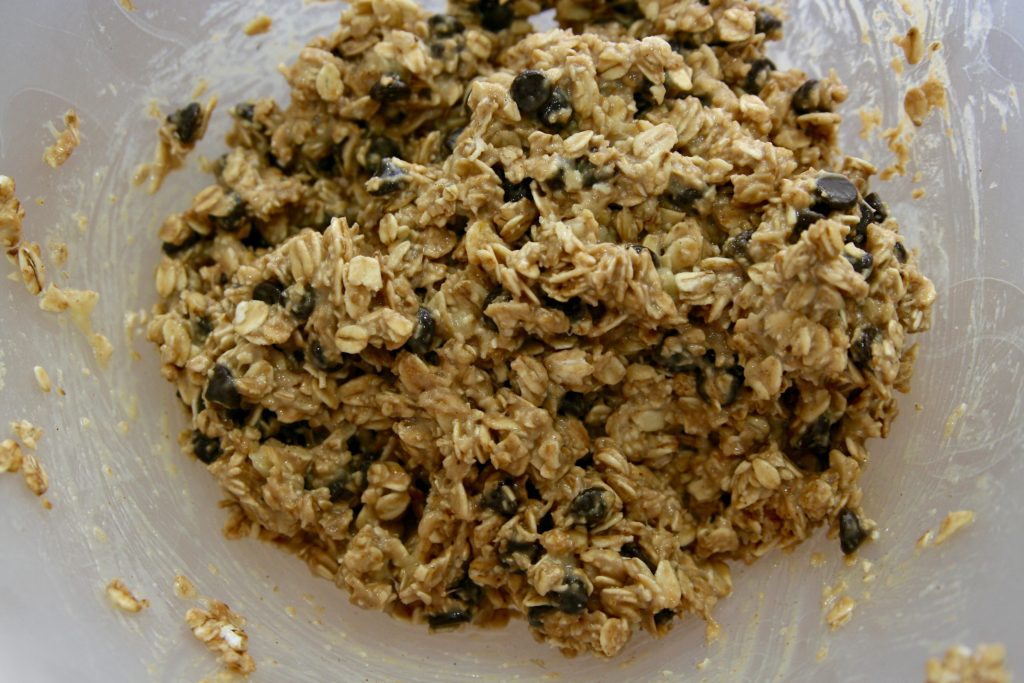 Pre-heat the oven to 350 degrees fahrenheit. Mix everything together in a bowl and make sure the banana is perfectly mashed and smooth. Scoop up the mixture with your hands and make little balls. Place the little cookie balls on a baking tray (covered with a baking sheet) and smash down a bit to make cookie-shaped pieces. Bake for about 20 minutes, remove, let cool and enjoy!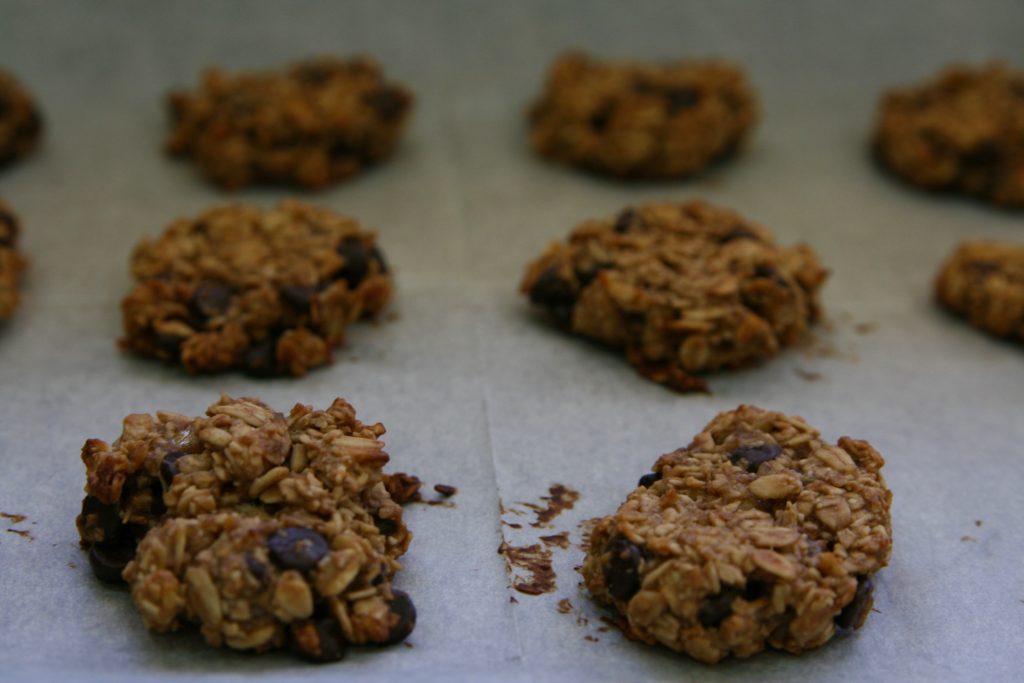 xx
Rachel