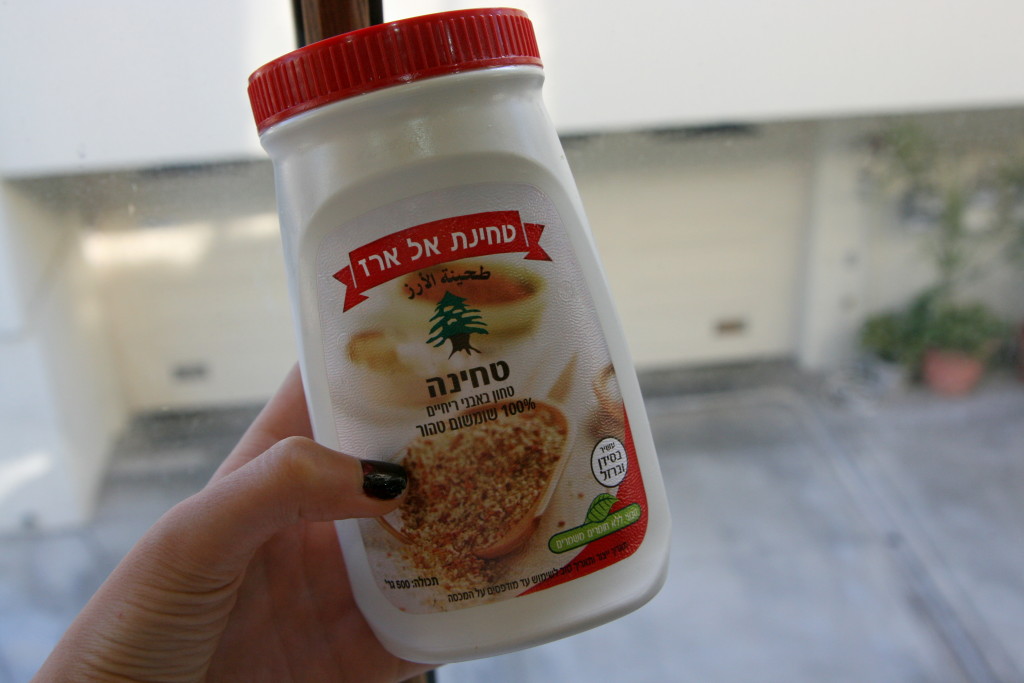 People always ask me what tahini is, since I use it in pretty much 50% of my meals/recipes, and I eat it almost every day,  so I thought I'd give you a little background info on this magical spread that I am so obsessed with and absolutely couldn't live without!
So what exactly is tahini? Simply put, all it is is sesame seed butter- but it isn't simple or boring at all! In my opinion, tahini should definitely be considered a super food. Not only is it filled with calcium, healthy fats, protein, copper, manganese, magnesium, phosphorus, fiber, iron, zinc, selenium, and vitamin B1, but it can be made either savory or sweet. Tahini is especially great for vegans, since it is a great plant source of protein, calcium, and iron.
Tahini is pretty much a staple in the Mediterranean diet, which is one of the healthiest diets in the world. Since my family is from Israel, I was fortunate enough to grow up eating tahini and have been eating it pretty much my whole life.
The simplest and most popular way to eat tahini is as a tangy, savory, creamy spread which can be eaten with pita bread, on toast, with chips/crackers, or as a dip for raw veggies. It can also be poured over salads, baked sweet potatoes/potatoes, fish, poultry, red meat, veggie burgers, brown rice, quinoa, grilled veggies- pretty much anything you can think of! All you do is mix the tahini with some water until it turns from brown to white, add some salt, lemon, and minced garlic, and you have yourself the perfect dip, sauce, or dressing!
Another popular way to eat tahini is to blend it with some garbanzo beans, salt, lemon, and minced garlic to make hummus. Hummus is a dip that is a bit heartier than the traditional tahini dip and includes the amazing health benefits of both garbanzo beans AND tahini. It is filled with even MORE protein and fiber than a traditional tahini dip, and along with some salad and good whole grain or gluten free bread, is the perfect post-workout meal.
Tahini is also a great alternative to dairy and can be used to make thick, creamy salad dressings without the heavy cream, mayonnaise, or other dairy-filled ingredients normally used in creamy salad dressings. I love using tahini to make homemade vegan ceaser dressing, tahini and maple dressing, or creamy garlic and cilantro dressing.
Since tahini has a pretty neutral flavor, it can also be used as a sweet spread in lieu of nut butters. For anyone who is sadly allergic to nuts, this is the perfect alternative to nut butters- you will never feel deprived or left out from eating peanut butter again! I love spreading some tahini on toast and topping it with pumpkin seeds, sliced banana, and some honey- delicious! I often pour some on top of my morning oats or blend some in a smoothie to add some protein and healthy fats. It can also be used in deserts, as a topping on frozen yogurt, or can be drizzled on top of some freshly sliced apples and bananas- honestly, the possibilities really are endless!
What are your favorite ways to eat tahini? Comment below!
xxx
Rachel