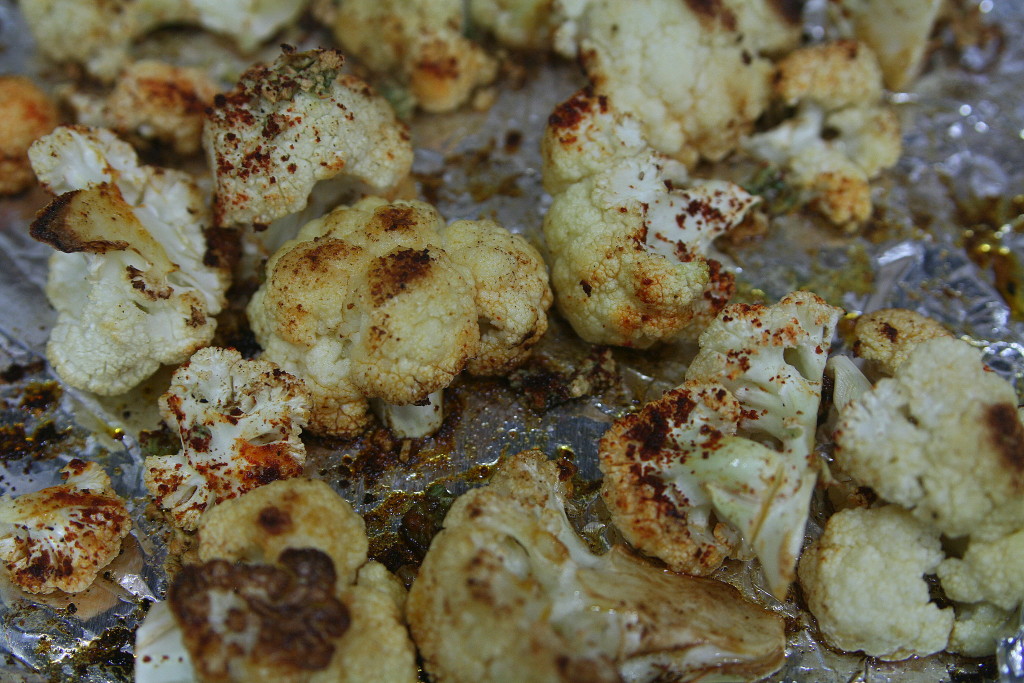 Cauliflower is definitely one of the most loved veggies in my household! Me and my mom love roasted cauliflower and can seriously eat a whole cauliflower in one sitting. We usually just roast it with some olive oil, garlic, salt & pepper, but I wanted to make something a little different, and that is how my Cumin Roasted Cauliflower was born!
This cauliflower is the perfect side dish and goes so well with some grilled fish or chicken. It's also awesome on top of salads or with some tofu and brown rice. It's so easy to make and is so easy to prep in advance, keep in the fridge all week, and add it to pretty much anything!
Recipe
1 whole cauliflower, separated into small pieces
2 tbsp's red pepper flavored olive oil (I got this from trader joes)
2 garlic cloves, minced
salt, pepper, paprika, & cumin to taste
First, heat up the oven to 375 degrees Fahrenheit. In the mean while, put cauliflower on a baking dish covered in foil paper, & top with olive oil, garlic, and spices. Put the dish in the oven for about 20-30 minutes, take out, let cool, and enjoy!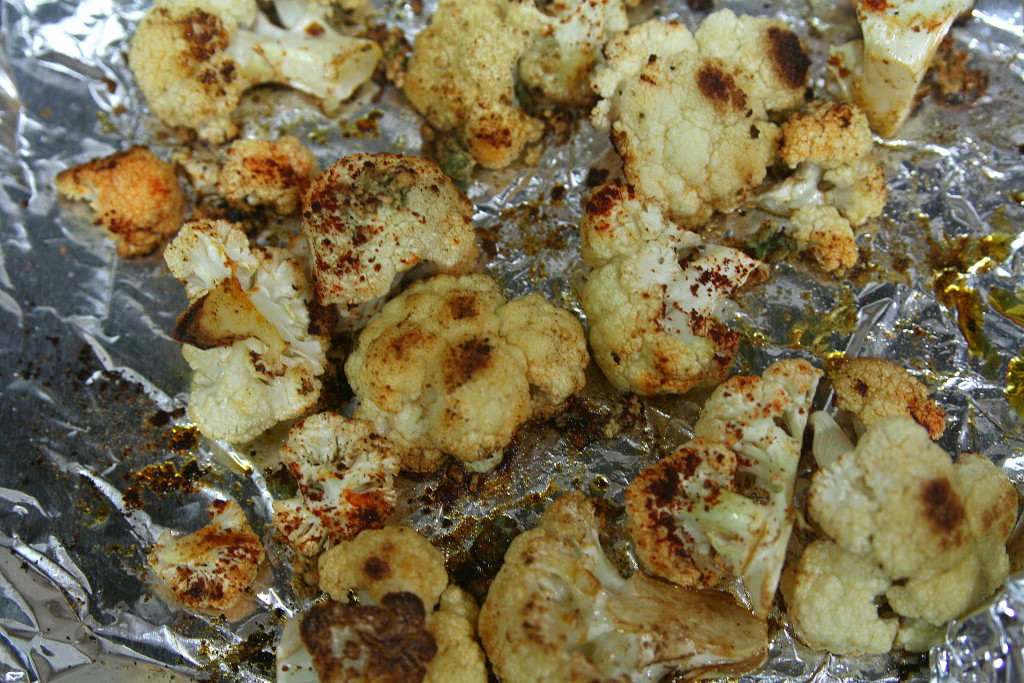 xxx
Rachel