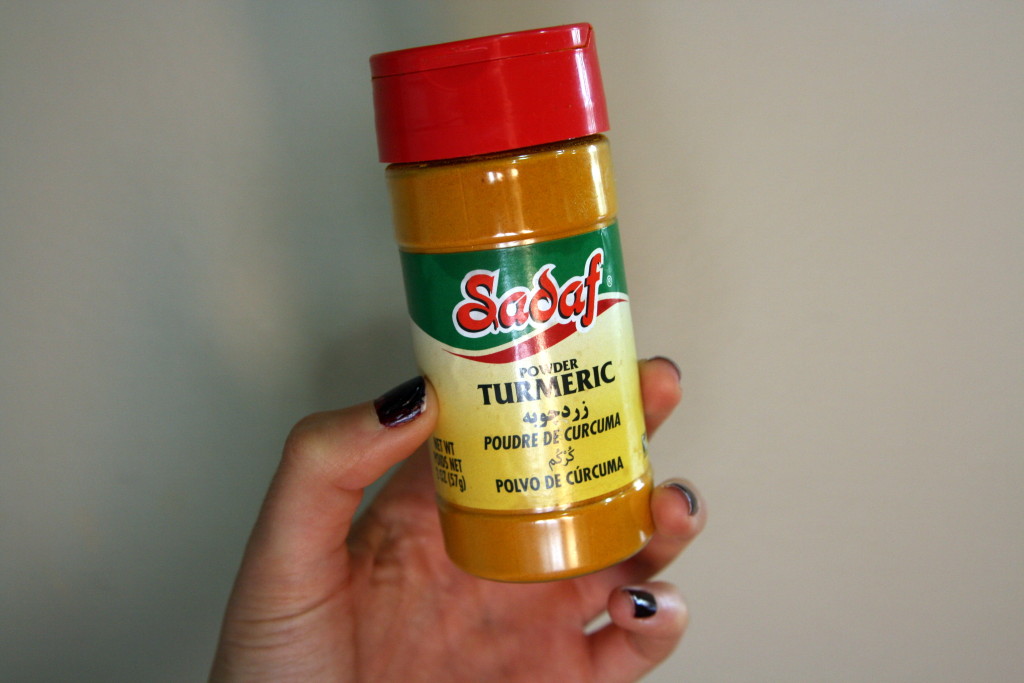 Turmeric is one of the top super foods in my eyes and I sprinkle it on literally almost everything. It's a powerful anti-inflammatory, meaning that it helps fight against any type of inflammation- from muscle aches and stomach pains to allergic reactions and sore throats. Turmeric is perfect for people who train and lift weights, since it helps reduce the inflammation of muscles after a workout. It also helps treat skin problems and can help you achieve that "natural glow". Not only that, but it's a powerful antioxidant which can help protect against several types of cancers.
Turmeric has a super mild flavor that can be used in both sweet or savory recipes and it is so versatile which is why I love it so much!
Here are some simple ways you can incorporate turmeric into your daily diet:
Sprinkle onto salads or mix into your salad dressing
Sprinkle on top of your roasted veggies along with salt, pepper, garlic and olive oil
Sprinkle it in your rice or quinoa to give it a pretty yellow color!
Sprinkle in your veggie soup or stews
Make a yummy veggie curry for dinner with rice
Sprinkle in your chicken/fish/tofu marinade
Make my Honey Turmeric Latte!
xxx
Rachel