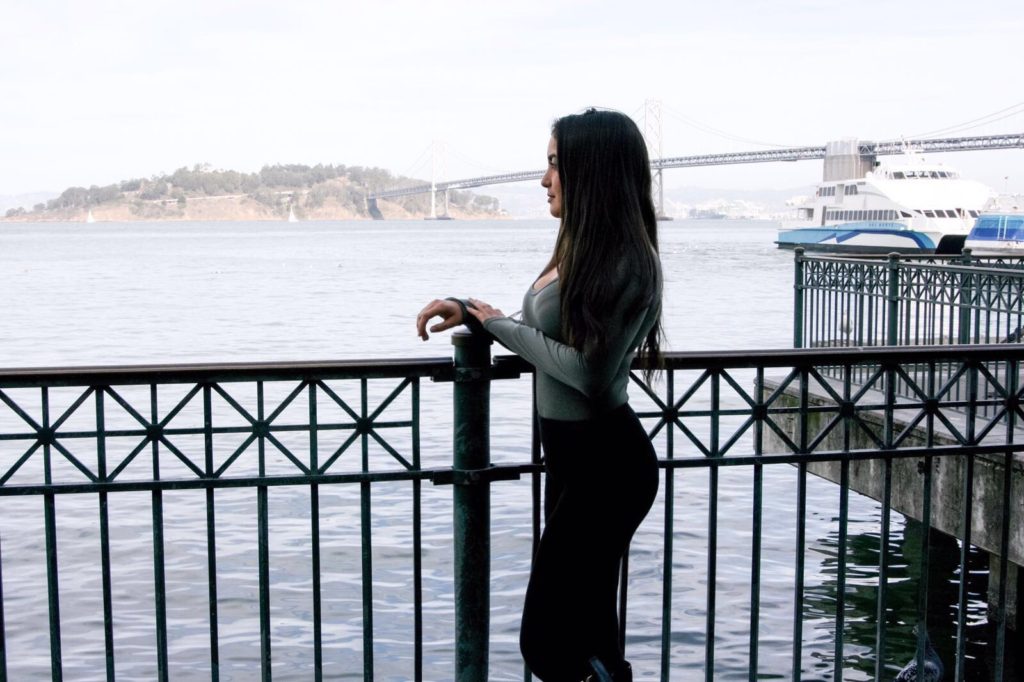 Life is full of constant ups and downs, that sometimes it's simply necessary to get away for a few days in order to simply breathe. This past weekend I went to San Francisco for this purpose, and I came back feeling refreshed and excited for the future ahead!
San Francisco has always been one of my favorite places on earth; one of the reasons being the huge health scene and endless amount of awesome restaurants. Every time I come here I find a new favorite restaurant and a bunch of great food items that we don't have here in Los Angeles. I only spent two days in San Fran this past weekend and already made so many new obsessions!
First of all, lets talk about The Ferry Building. Seriously by far my favorite place in all of San Francisco! The vibe there is like no other- think health food mixed with an upbeat crowd, the best coffee shop in town (Blue Bottle Coffee- my fav), a farmers market buzz, and the most refreshing views of the San Francisco waterfront. I could literally spend hours here eating, browsing through all of the healthy snacks at "Farm Fresh to You", sippin on some wine at The Ferry Plaza Wine Merchant, and reading through my favorite cook books at Sur La Table. Yes, I am a huge health food nerd so this is my idea of fun, but even for those of you who just want a quick bite to eat, you really can't go wrong here! From the thick, grilled cheese sandwiches at Cowgirl Creamery to the artisan ice cream at Humphry Slocombe, there really is something for everyone.
The farmers market held outside of the Ferry Building on Saturday's is my absolute favorite farmer's market ever (and I've been to a bunch!). I kid you not, all of the fruits and veggies here look absolutely perfect. I also found a bunch of other goodies there this weekend, including the most delicious organic teas by yerba buena tea company (I got the matcha and a blend of chamomile, lavender, rose and hibiscus) and the perfect walnut butter sweetened with a touch of honey.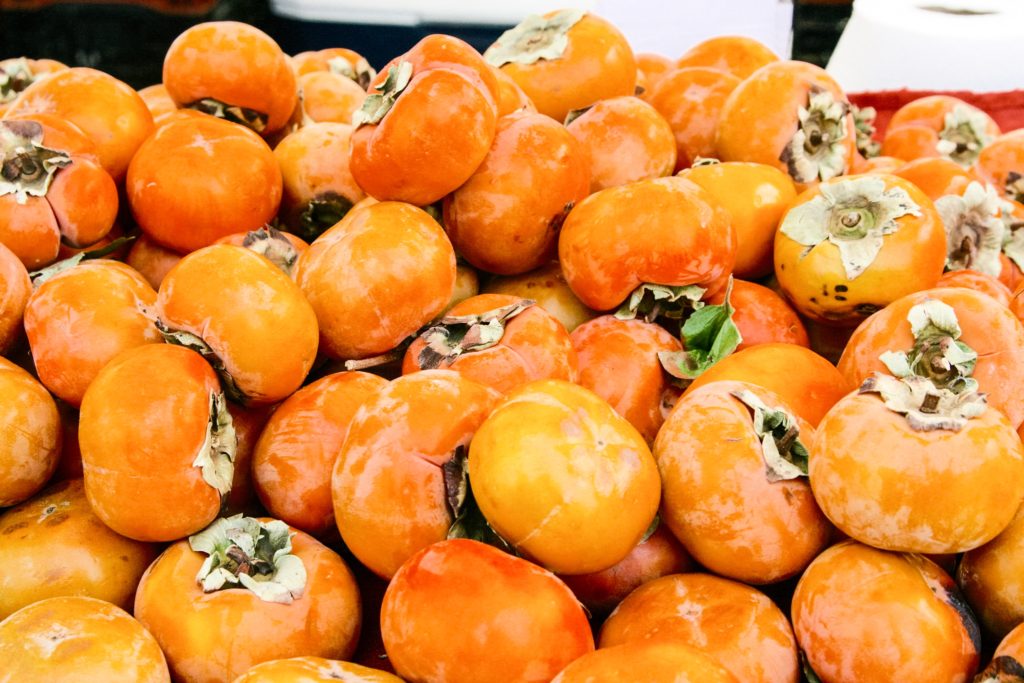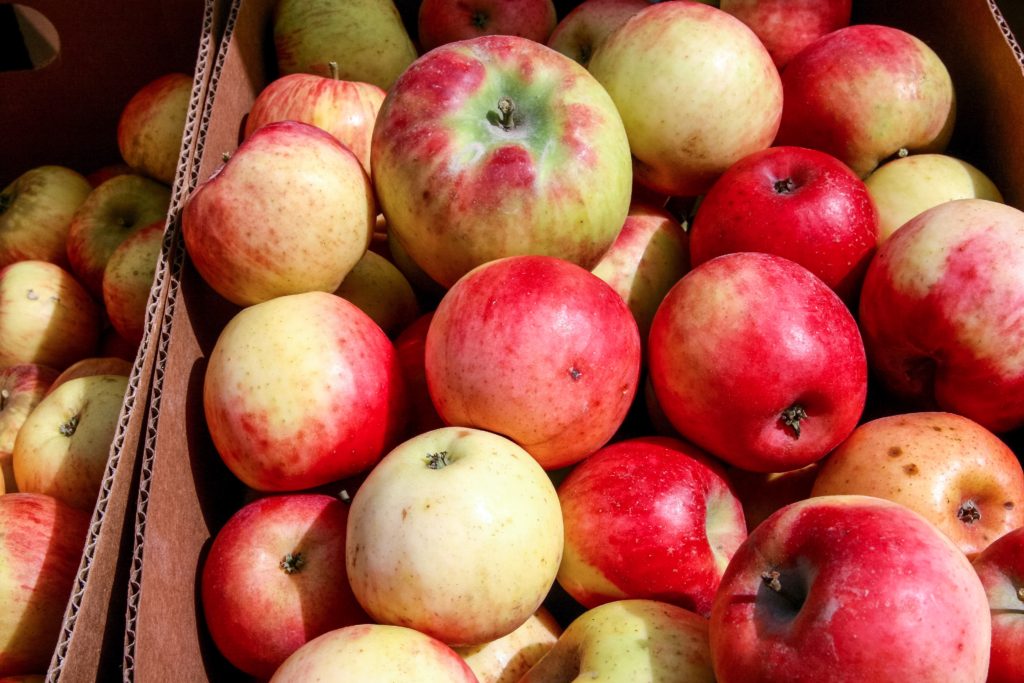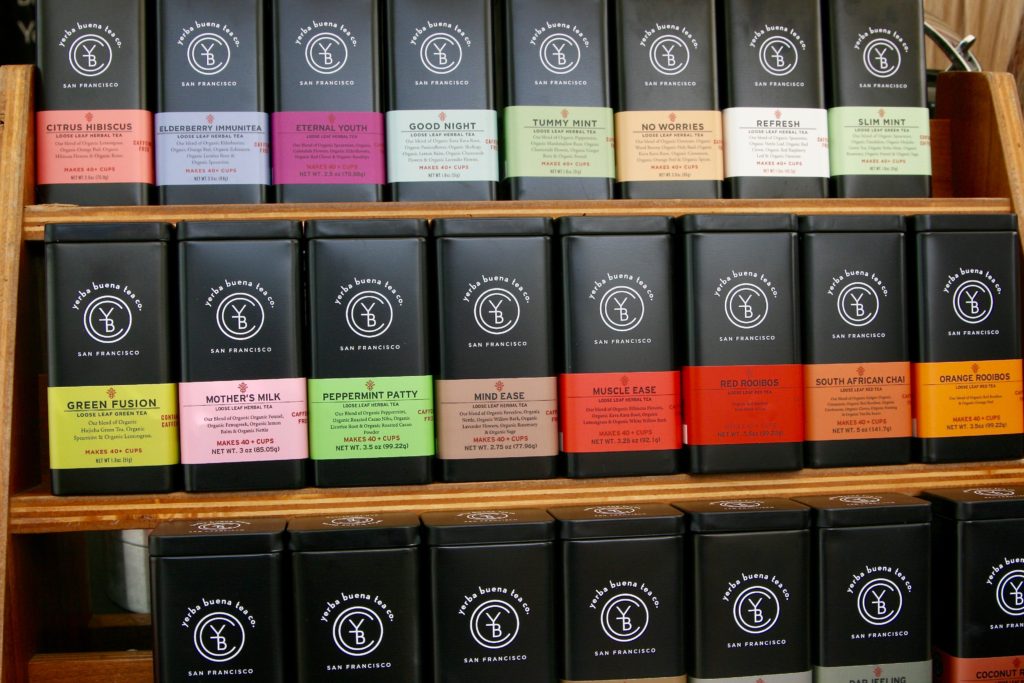 I also tried this yummy fruit for the first time- soso good!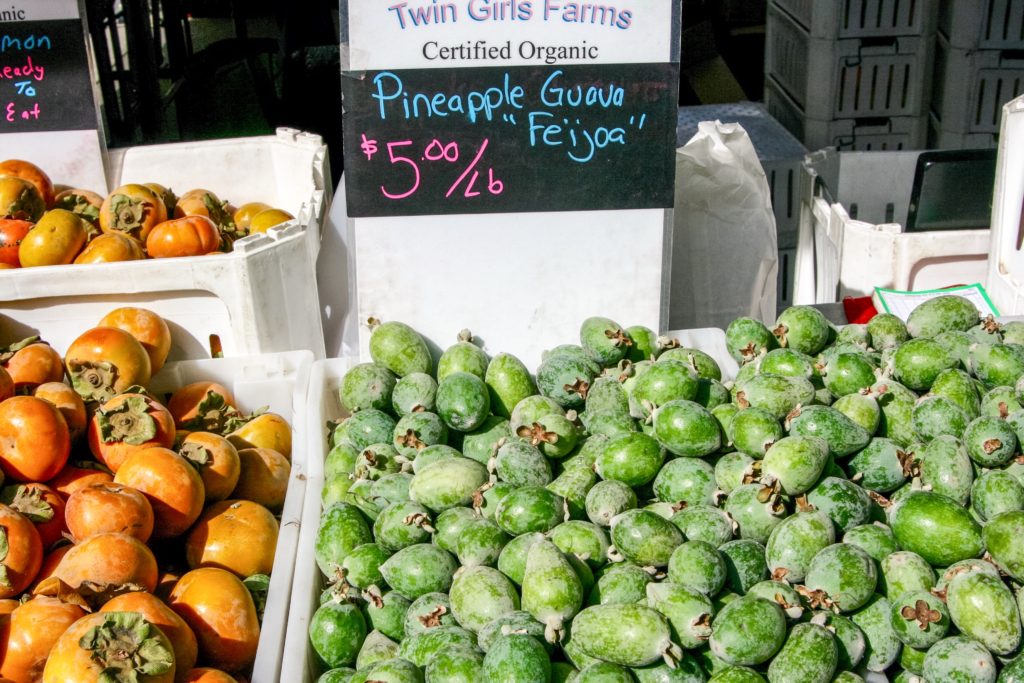 The Plant Cafe Organic is one of my favorite lunch/dinner spots and is right next to the Ferry Building. They have a bunch of smoothies, juices, and healthy dishes. They also have a ton of plant based options and a variety of food options for just about anyone! This time I ordered a yummy juice (beet, carrot, orange, lemon, and kale) and the dino kale salad.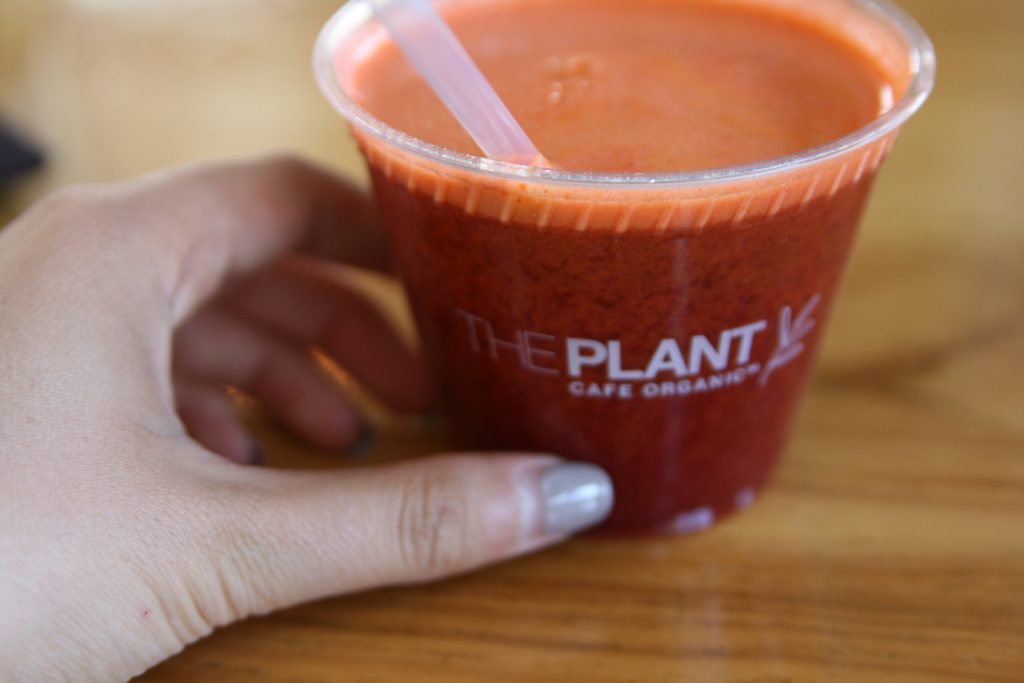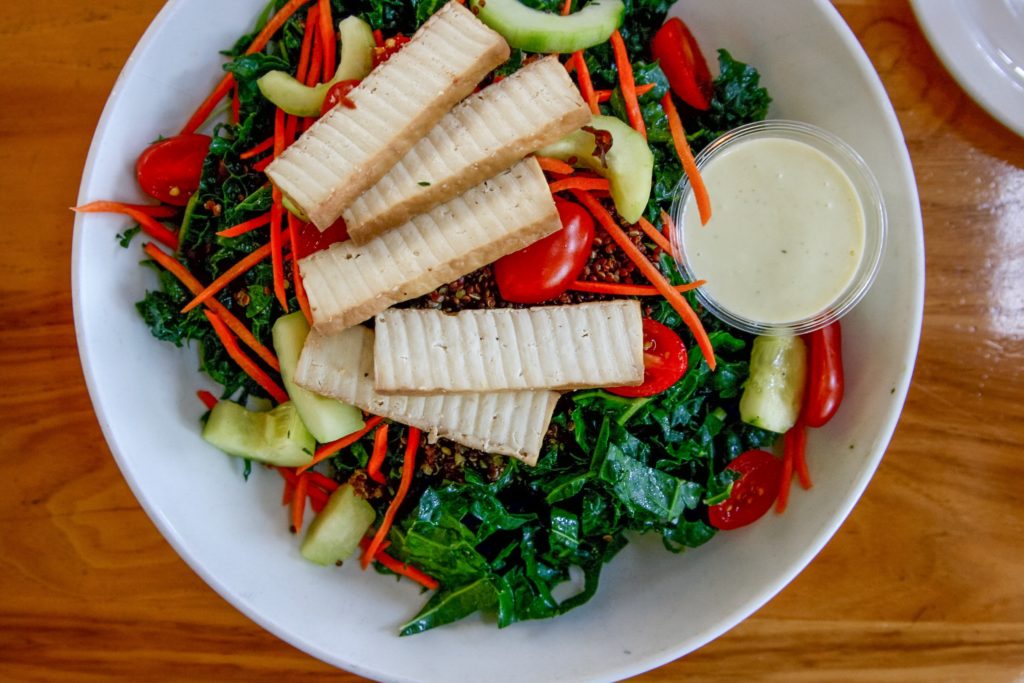 Little Italy is also a must in my opinion. There are a ton of restaurants that serve authentic Italian food (my favorite) and little cafes that serve the best cappuccinos, pastries, and gelato. I had the most amazing gnocchi with a light sage and butter sauce and a beet salad with walnuts, arugula, and goat cheese at Vicoletto ; everything was light and delicious and really authentic, unlike many of the "Italian" restaurants in L.A. After dinner I went to the cutest little coffee shop called Caffe Greco & had the most amazing ricotto cheesecake EVER. It was so light and fluffy and perfectly sweet- not insanely heavy and creamy like most American cheesecakes. The cappuccino there was perfect as well; unfortunately I couldn't take a picture of any of this since it was super dark but both of these restaurants are highly recommended!
I love that I never have any problems finding healthy snacks in San Francisco and never have to carry around anything with me. Some snacks I tried on this particular trip were this heavenly lavendar lemonade kombucha, probiotic chocolate & an organic apple from the farmers market
One of the things that really stands out to me is the San Francisco airport, since there are so many healthy options compared to other airports (like LAX for example). My favorite thing ever is this little supermarket they have called Napa Farms Market that sells everything from Kombucha and coconut yogurt to all-natural chocolate and gluten free pizza. They even have a full wine bar and this cute little sign next it that I wish I could just hang in my bedroom!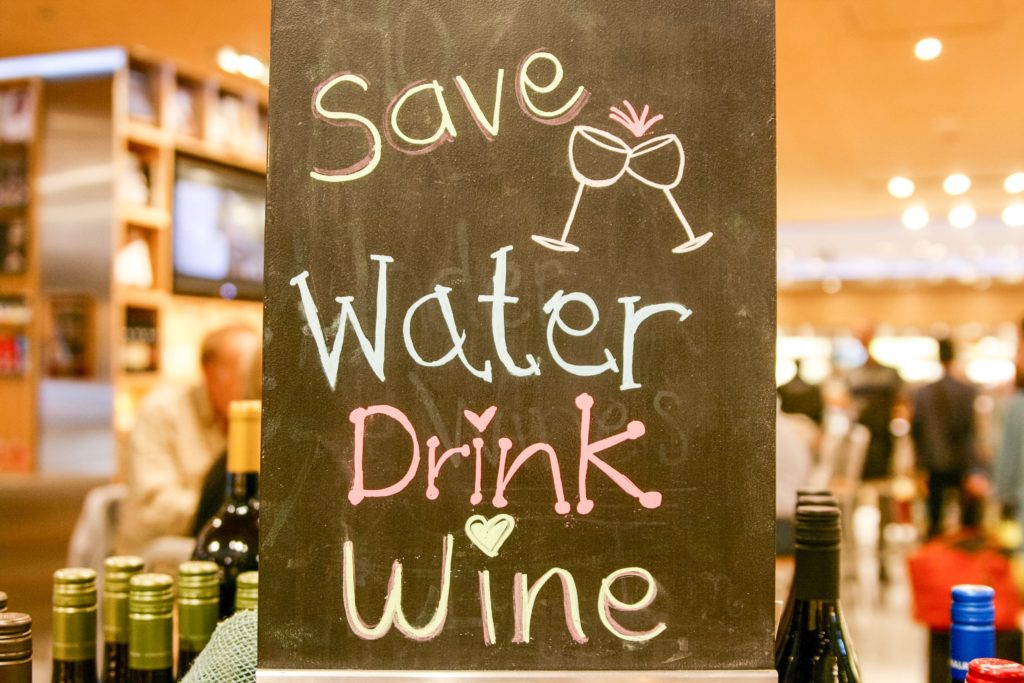 Other than all of the yummy food I got to eat this past weekend, I really had the chance to reflect on myself and the things I need to work on. I learned how important it is to be patient- with life, with friends, with our loved ones, and with ourselves. I tend to always think about the future, and hate when I don't know what's coming next or when exactly it is coming. I hate when life isn't going exactly as planned or knowing that I'm not exactly where I'd like to be, but I've learned that always being impatient can lead to a lot of unhappiness. Learning how to be happy in the present moment, whatever that may be, is the true key to happiness and is something I'll be working on every single day; I hope you all can join me too on this journey and add "being patient" to your list of goals!
Have a fabulous rest of your weekend
xx
Rachel