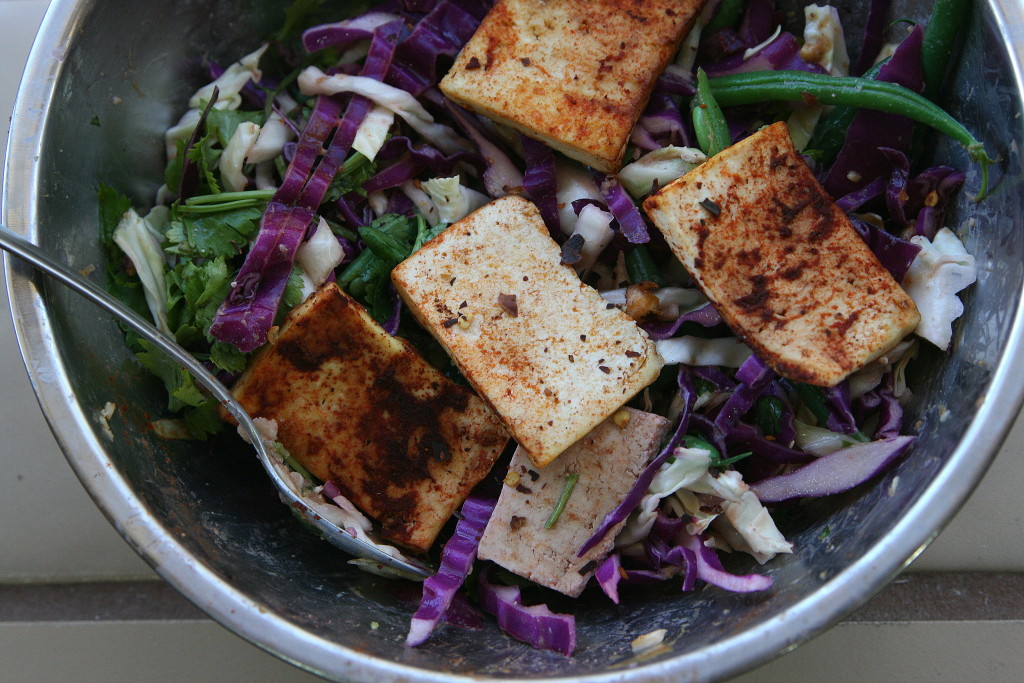 I usually always have some sort of salad for lunch, but lately I've been getting sick of my usual salad choices. Yesterday, I had some time to get creative in the kitchen and came up with this awesome salad that I know you will all enjoy. If you are running out of lunch ideas, please make this plant-based, gluten free, incredibly tasty and satisfying salad- you won't be disappointed!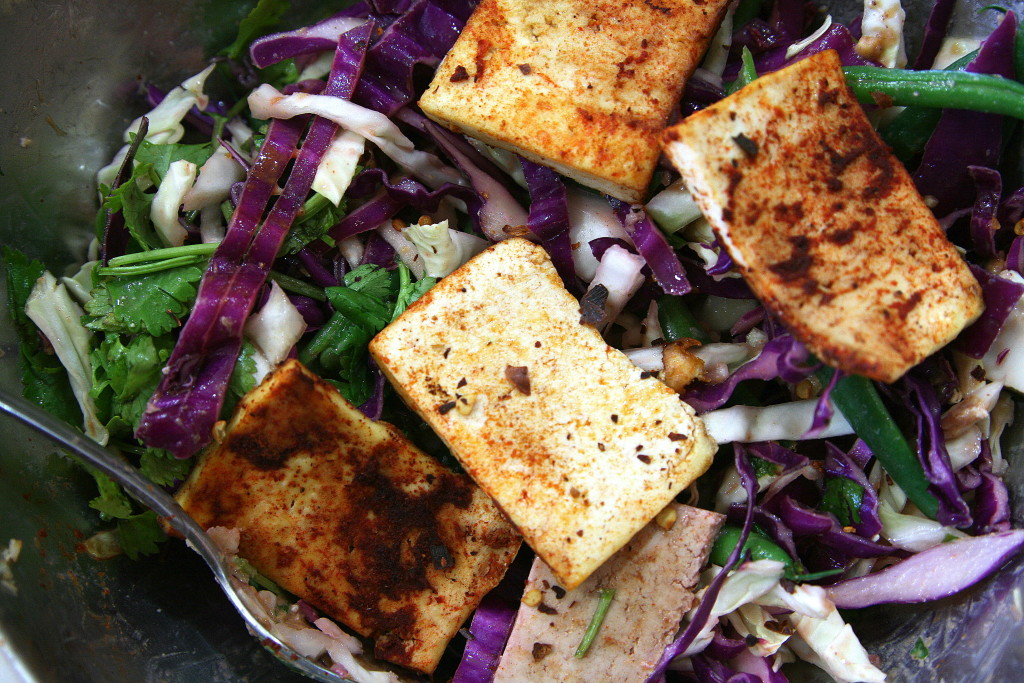 Asian Slaw
1/4 thinly sliced purple cabbage
1/4 thinly sliced white cabbage
1/2 cup green beans, trimmed, cut in half, and slightly steamed
1 handful chopped cilantro
3 tbsp's apple cider vinegar
1 heaping tbsp all natural peanut butter
a sprinkle of agave
1 minced garlic clove
juice from 1/2 lime
salt to taste
1/4 tsp chili flakes for garnish (optional)
Grilled Tofu
1 tbsp sesame oil
1 tbsp soy sauce
1/2 package extra firm, organic tofu (thinly sliced into cubes)
salt, pepper, and paprika to taste
First grill tofu in a pan. Then mix in all of the salad ingredients and top with grill tofu. Enjoy!
xxx
Rachel