The River Cafe ( http://www.rivercafe.com.mx/?lang=en )
This restaurant has the most beautiful scenery- it really is right by the river and has a super romantic vibe. When I went for dinner, they also had two live musicians who were AMAZING- like i'd actually pay to see them in concert. Not only that, but the food was actually great as well. They have a ton of healthy options- I got the mushroom soup with white wine and truffle esscence and the adobo chicken breast atop vegetable quinoa and a mango-mint marmalade. My dad and cousin both got a fish dish- one was salmon and the other was mahi mahi and were both served with vegetables. My mom ordered this delicious salad with grilled eggplants, goat cheese and tomatoes. Basically, they have a ton of healthy options with an interesting fusion of upscale ingredients.
2. Vitea ( http://viteapv.com )
This restaurant is right by the Malecon, which is a fun area to walk around in and explore the Mexican culture. There are a ton of exotic dancers performing, little kiosks with mexican foods, and a bunch of little shops where you can purchase souvenirs. I love the environment here but the food is even better-we ended up coming here twice in one week! The first time, I ordered a roasted cauliflower appetizer with goat cheese, pepitas, lemon, parsley and capers. For the main meal, I ordered breaded chicken breast with a tomato sauce, served with a bunch of veggies and a little bit of pasta. The chicken breast was baked rather than fried, so it didn't feel heavy or super oily at all. The sauce was also really light and healthy. The second time I came I ordered an asparagus salad with tomatoes, arugula, and a yummy balsamic and aioli sauce. For dinner I got BBQ sea bass with sautéed veggies and the most amazing sauce ever. I don't even know what it was but it was SO amazing and unlike anything I've ever tried. The desert here is also great- I tried four different deserts and recommend the apple pie and the hot fudge brownie. I would also recommend the greek salad, which my mom ordered as an appetizer. The bread served here is also heavenly, and served with this creamy jalepeno dip and a salsa dip- both SO good.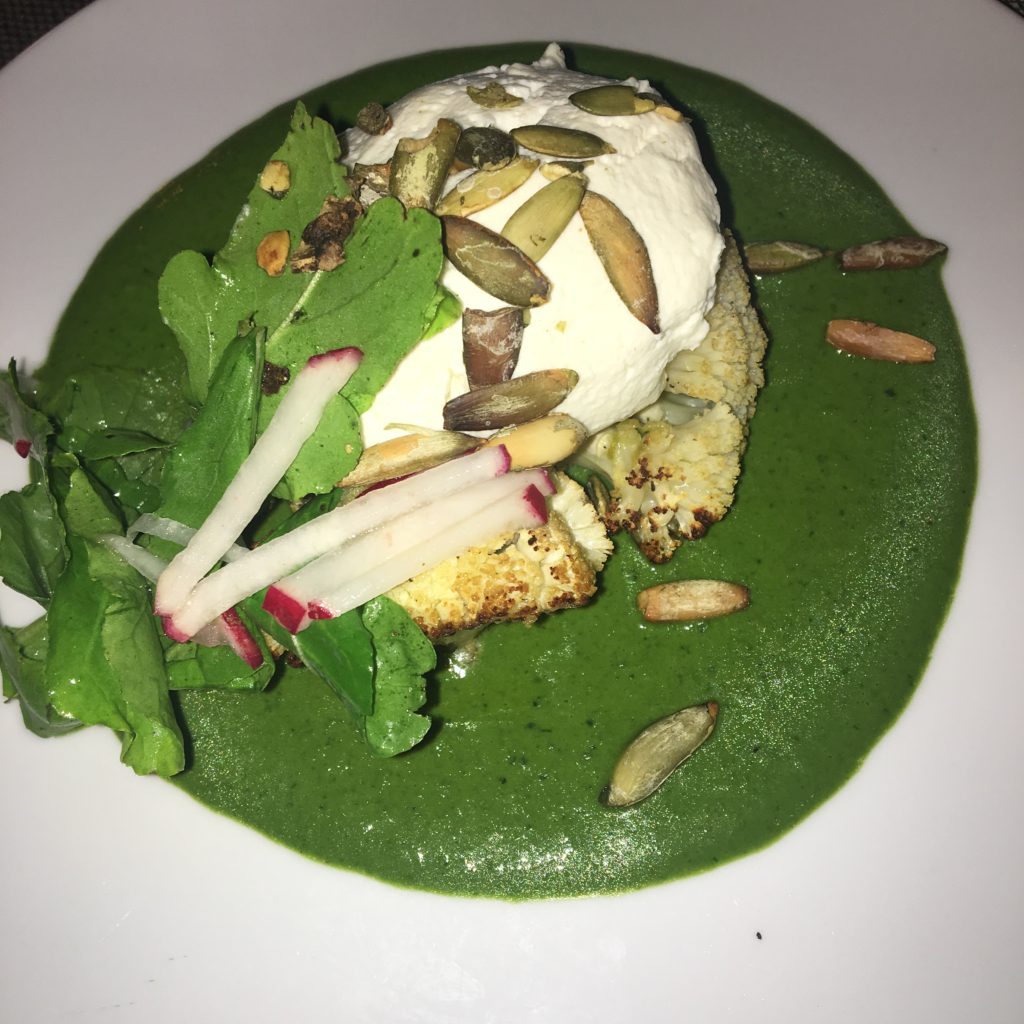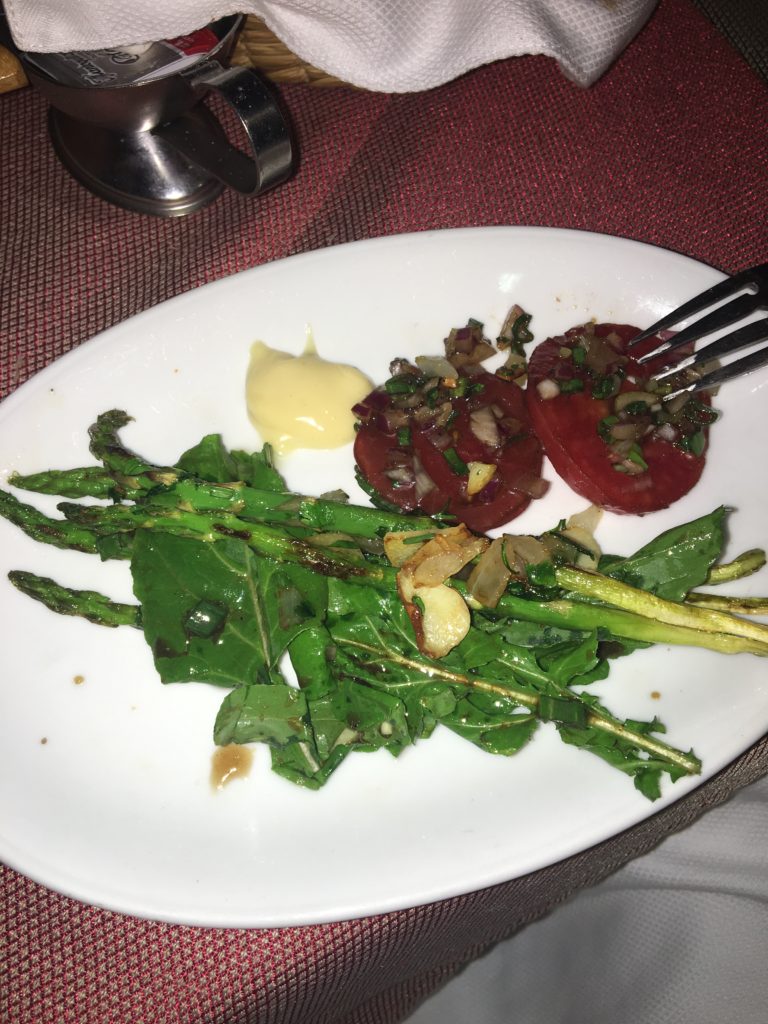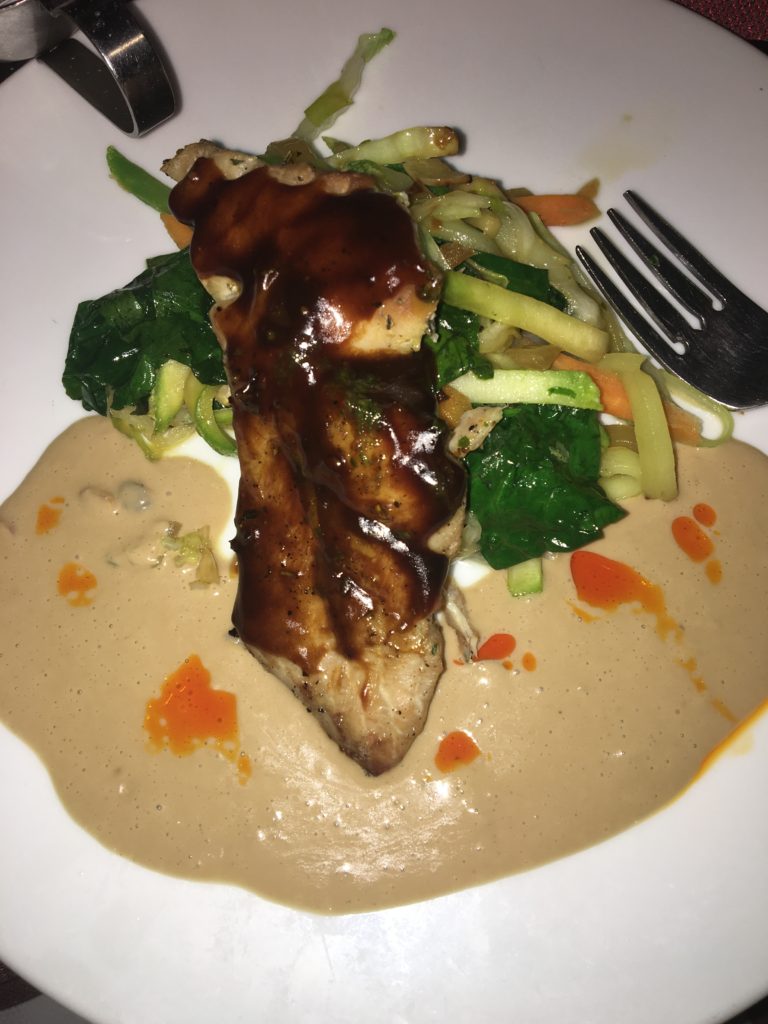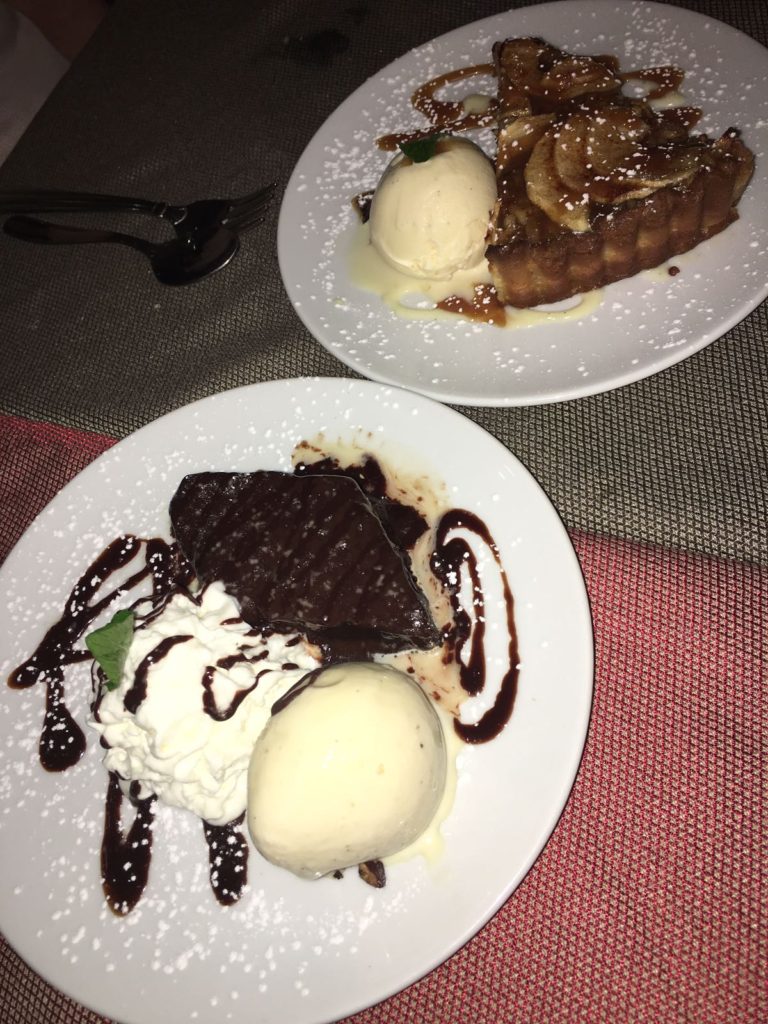 3. Porto Bello (http://portobellovallarta.com/ing )
This restaurant was super busy on a Monday night, which is always a good sign. There were so many healthy things to choose from on the menu, even though it's an Italian restaurant. I decided to order something light and healthy that wasn't on the menu- I just asked for grilled chicken breast with a side of sautéed veggies and a simple tomato sauce, which they made for me with no problem at all! That's what most people need to learn while on vacation- never be afraid to ask for something special that isn't on the menu!! Most of the time, especially in Mexico (filled with some of the nicest people I've ever met for sure) , they will make it happen. I also got a yummy salad, with strawberries, tomatoes, mandarin, pecans, and goat cheese drizzled with balsamic vinegar. I left the meal feeling super light, satisfied and not guilty at all!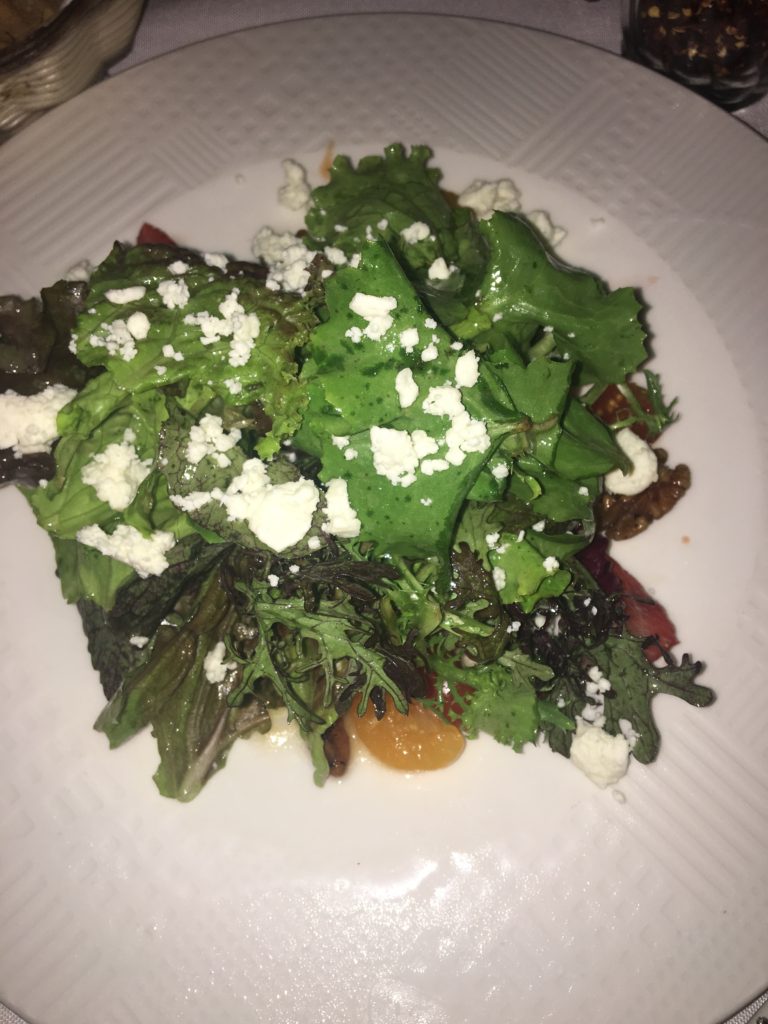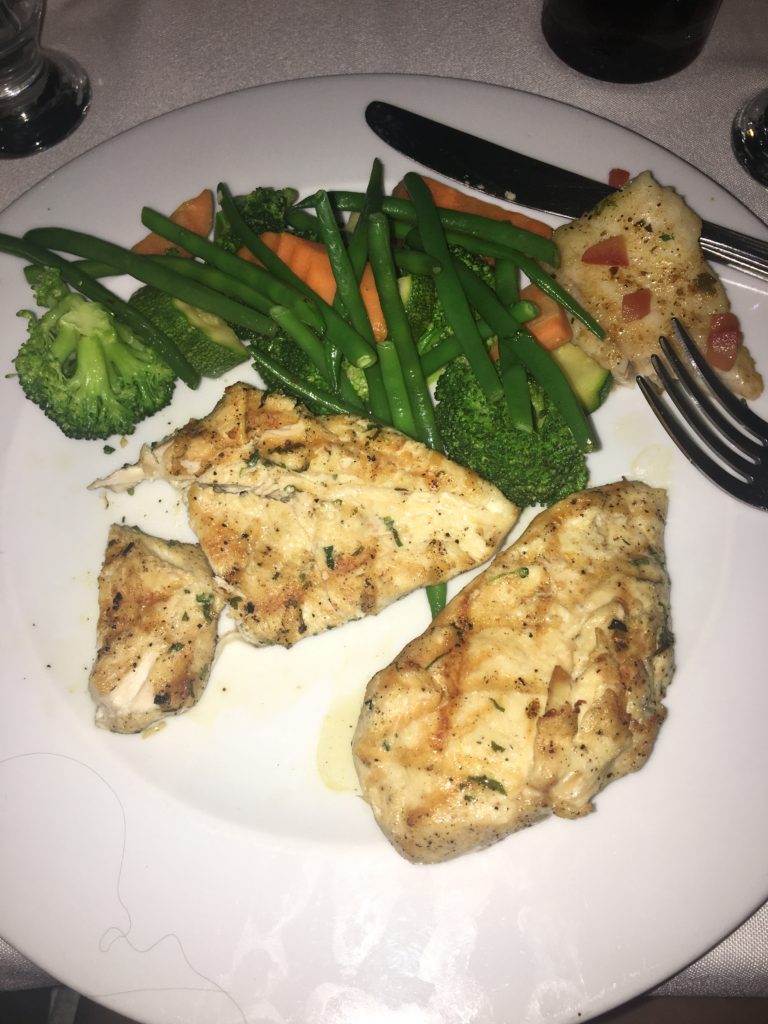 The other three nights we had dinner at our hotel (Sheraton Buganvillas), where I ordered grilled Salmon and ate it with salads and veggies from the dinner buffet. Once again, never be afraid to ask for something to be specially made-to-order for you- most of the time, it can be done.
I hope this guide helps you if you ever have a chance to visit Puerto Vallarta- please let me know if you check out any of these places!
xx
Rachel