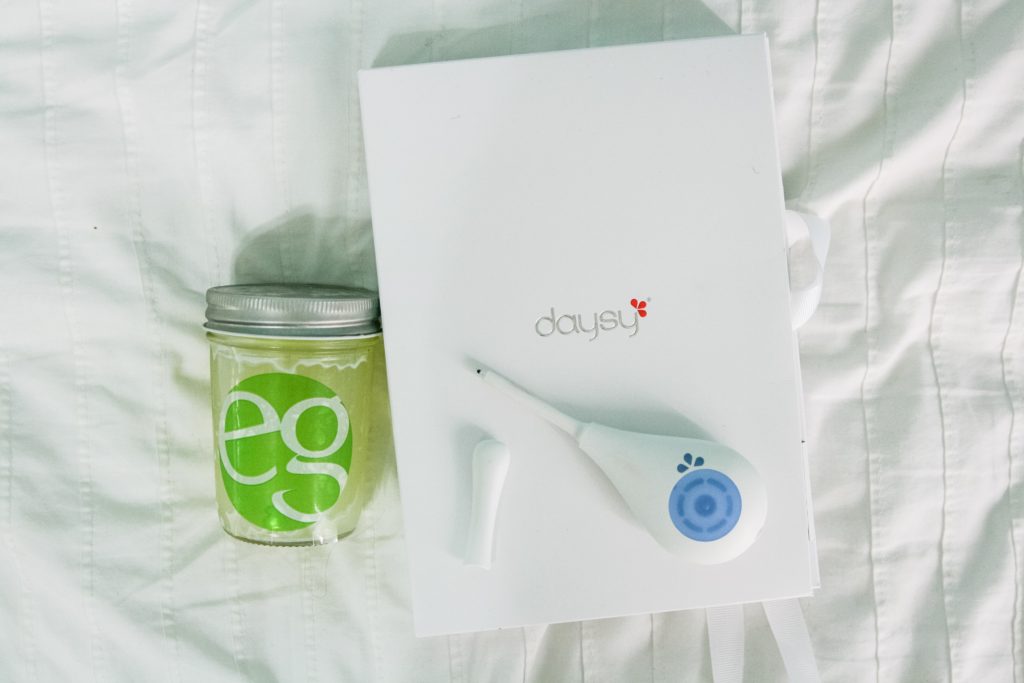 As most of you already know, I quit taking hormonal birth control pills a little over 8 months ago. (You can read more about why here ). I have finally been able to regulate my menstrual cycle naturally (yay!), and I have had to find other natural ways to protect myself from getting pregnant. Stumbling across Daysy has definitely been one of the best things that has happened to me throughout this journey and it has seriously changed my life for the better- now I definitely will never be going back to hormonal birth control pills ever again!
Daysy  is a fertility monitor that tracks and learns your menstrual cycle, therefore letting you know each day whether you are fertile or not. It is 99.3% accurate, is completely natural, and is super easy to use- all you have to do is put it under your tongue each morning for 30 seconds, press down on a button on the days you are menstruating, and based on your temperature Daysy will let you know your fertility status for the rest of the day! There's even a Daysy app which you can connect to your mobile phone in order to track your results each month, share your results with your partner, record any sexual intercourse, ask for help from one of Daysy's experts, make notes about your cycles, and get a free cycle analysis. So amazing, right?!
Not only does Daysy help you prevent pregnancy naturally, but it can help you conceive naturally. It allows you to be in tune with your body, fix any hormonal problems you may have if your cycle isn't normal, and find out if you are ovulating or not so you can figure out exactly the best time for you to try and conceive. It really is the most natural , effective option out there for anyone wanting to prevent or plan pregnancy.
I have been using Daysy personally for a few months now, and I truly love it! Every time I've had a problem, the team at Daysy was extremely quick to help and found an answer to my problems. I would recommend Daysy to anyone trying to conceive, trying to prevent pregnancy, trying to regulate their hormones naturally, or trying to get off of the awful cycle of hormonal birth control pills. I promise you-it won't disappoint!
You can shop Daysy and learn more about it here
xx
Rachel
This post was sponsored by Daysy. Rachel Katz only promotes products she truly loves and would use herself, and all statements above are true to her own personal opinion.