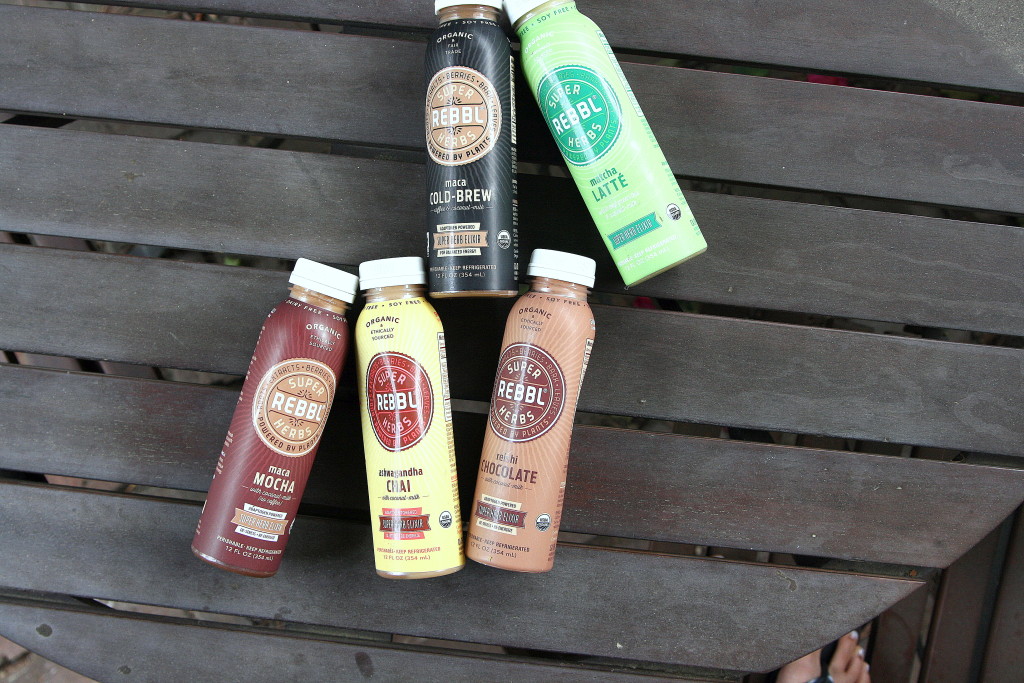 I am a sucker for chocolate milk or any latte drink, but it's almost impossible to find a healthy version of any of these drinks! I usually make my own matcha lattes, chai lattes, coffee drinks and chocolate milk drinks at home, but sometimes it's hard to get it to taste exactly the way I want it to, or sometimes there just isn't enough time and I end up ordering a sugary, fatty drink at my school's Starbucks!
When I found out about these Rebbl drinks, I was seriously ecstatic! First of all, they are all made with stevia and coconut sugar, which are my favorite sweeteners to use. Second of all, they are all made with coconut milk, which is also my favorite milk to drink. Most dairy free milk-based drinks in the market are made with almond milk, which I am allergic to, so these drinks are just perfect for me!
Not only are all of these drinks made with coconut sugar, stevia, and coconut milk, but they all contain an amazing array of super foods that are energizing, detoxifying, calming, low in caffeine, and de-stressing. They are also all organic, ethically sourced, dairy free, soy free, low in sugar, and contain no artificial ingredients or hidden nasties!
I love every single one of these flavors, but my favorite has to be the reishi chocolate; it reminds me of when I was younger and used to drink chocolate milk every single day! It is super rich and sweet, just like those unhealthy chocolate milk drinks we all used to drink as kids, but it is 100% healthy and also contains an extra super food herb called reishi. Reishi is an herbal mushroom that is known to be an adaptogen, which helps the body adapt to stress. It is known to enhance our body's immune system, improve blood circulation, and help treat anxiety, insomnia, high blood pressure, asthma, bronchitis, and hepatitis. It has a very mild flavor and is the perfect addition to this insanely delicious chocolate milk! I actually drank half of it cold and then warmed up the other half and it was even MORE delicious warmed up!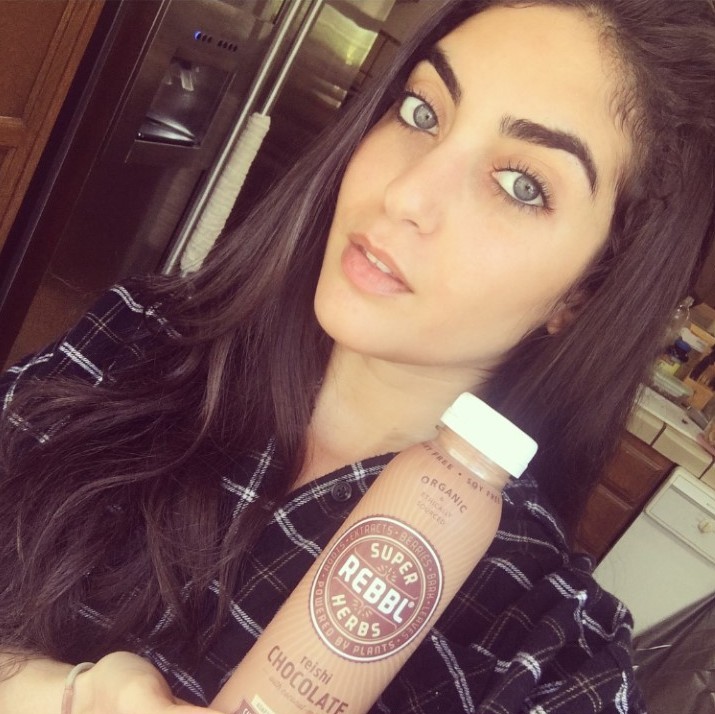 Rebbl donates 2.5% of their revenue to Not For Sale to support regions of the world that are vulnerable to exploitation and human trafficking, and they try to prevent exploitation in the Peruvian Amazon; how amazing is that?! Not only are you supporting your health by purchasing a Rebbl drink, but you are supporting a great cause to end exploitation and human trafficking.
So the next time you are craving a deliciously healthy latte or chocolatey drink that is filled with super herbs and an extra boost of energy, I urge you to try these Rebbl drinks! Check out www.rebbl.co to find out where you can get your hands on one of them!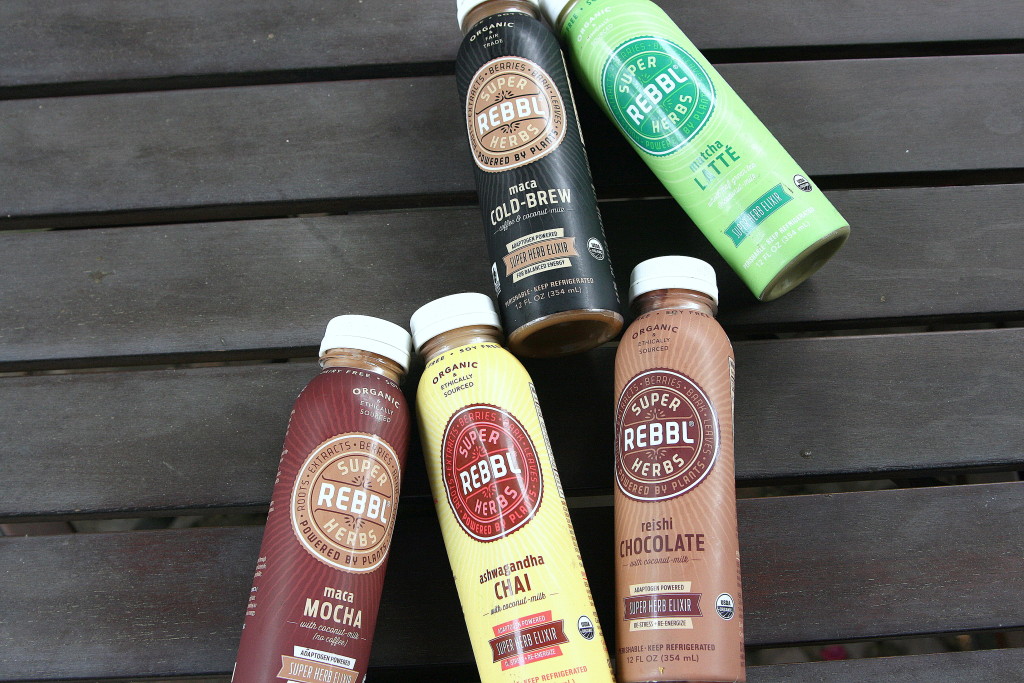 xx Rachel
References:
"Guide to Reishi Mushrooms." What Is Reishi? N.p., n.d. Web. 10 Apr. 2016. Retrieved from: http://www.reishi.com/what-is-reishi.htm
This post was sponsored by Rebbl. Rachel Katz only promotes products she truly loves and would use herself, and all statements above are true to her own personal opinion.