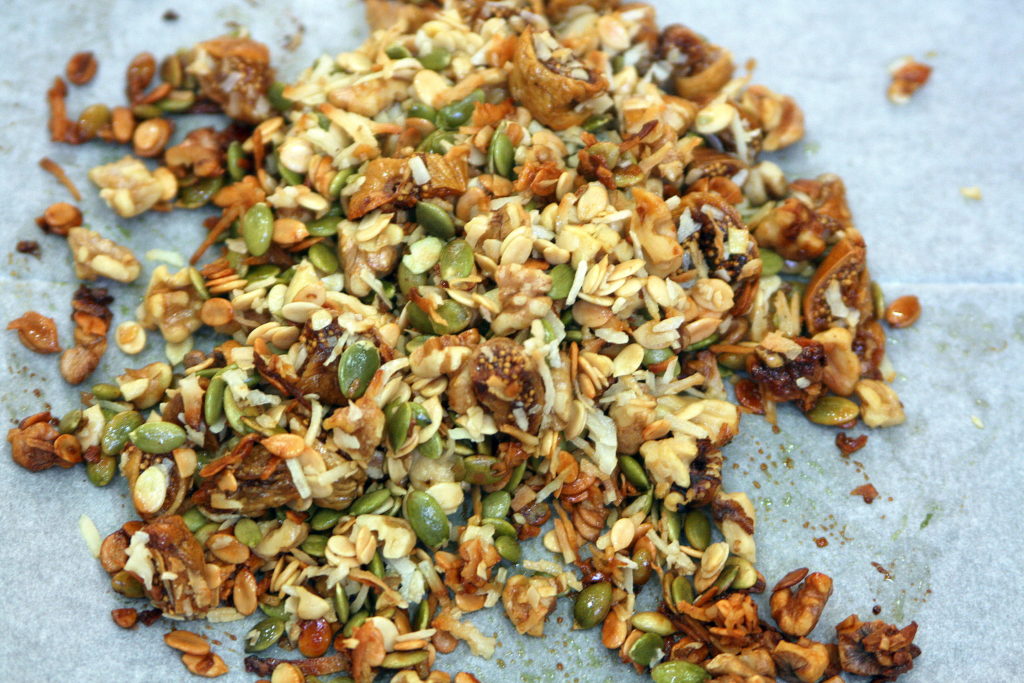 I make a LOT of granola, but this is seriously the best granola I have ever made! It is perfect for those who need to stay away from grains but still want to enjoy some nice crunchy granola on top of their yogurt or smoothie bowl. This granola is super easy to make and super filling- it's filled with a bunch of healthy fats and protein! It won't last you long though… it is super addicting!!
Paleo Granola (makes 4-5 servings)
3 tbsp watermelon seeds
3 tbsp pumpkin seeds
1 heaping handful crushed walnuts
4-5 chopped dried figs
5 tbsp shredded coconut
tsp vanilla
2-3 tbsp coconut oil
tbsp honey (not melted- this helps everything stick together!)
touch of sea salt
Mix everything together in a big bowl and lay out on a baking tray with parchment paper. Bake on 375 degrees Fahrenheit for 15-20 minutes.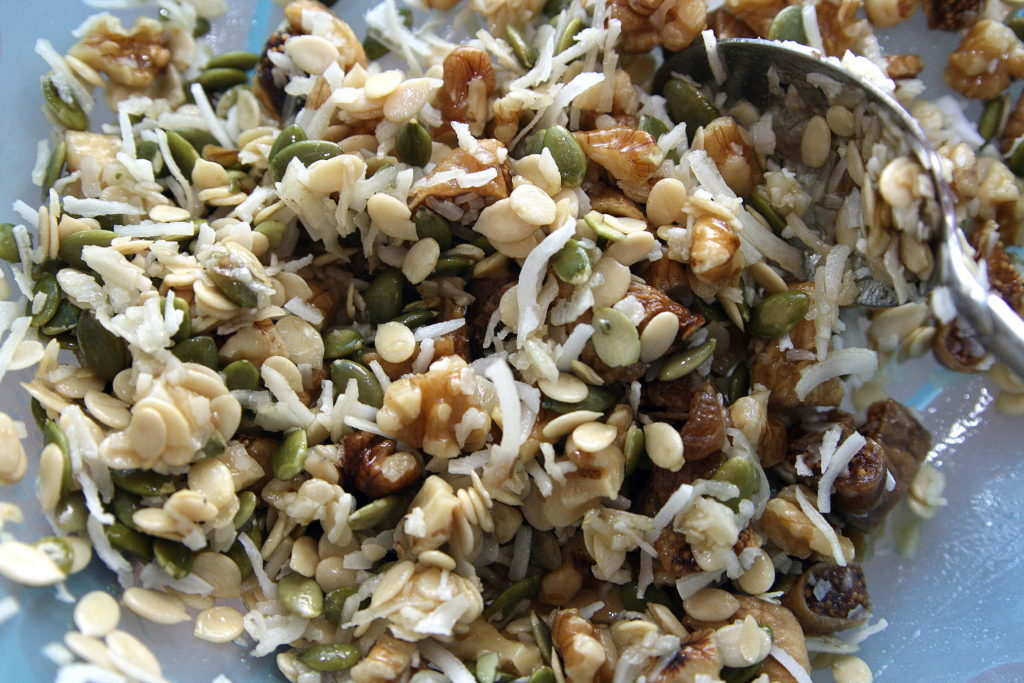 Before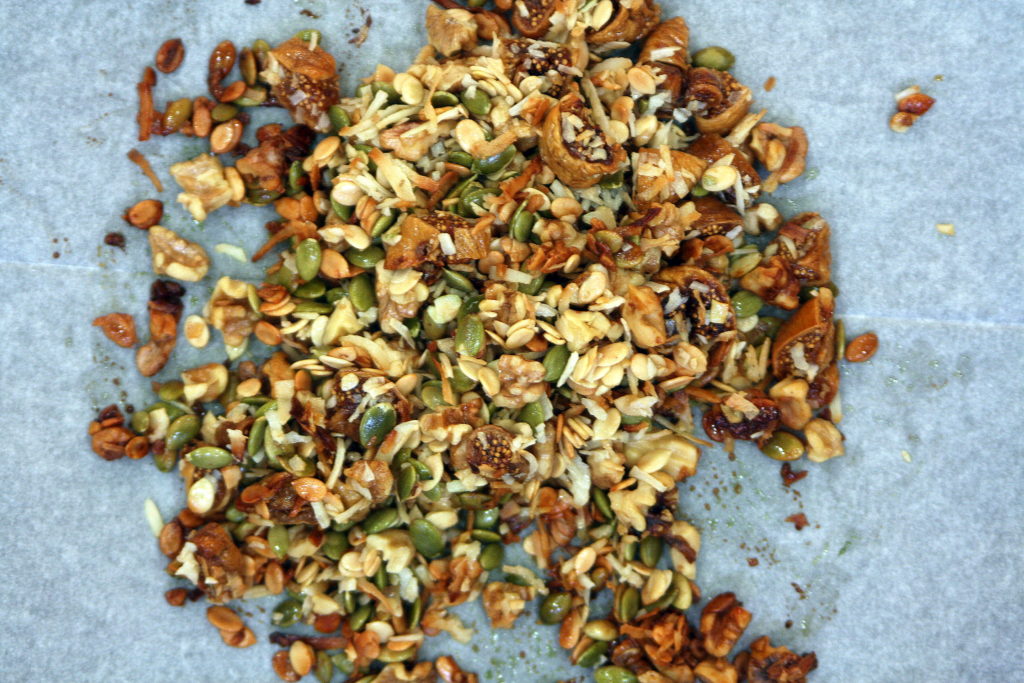 After
xxx
Rachel