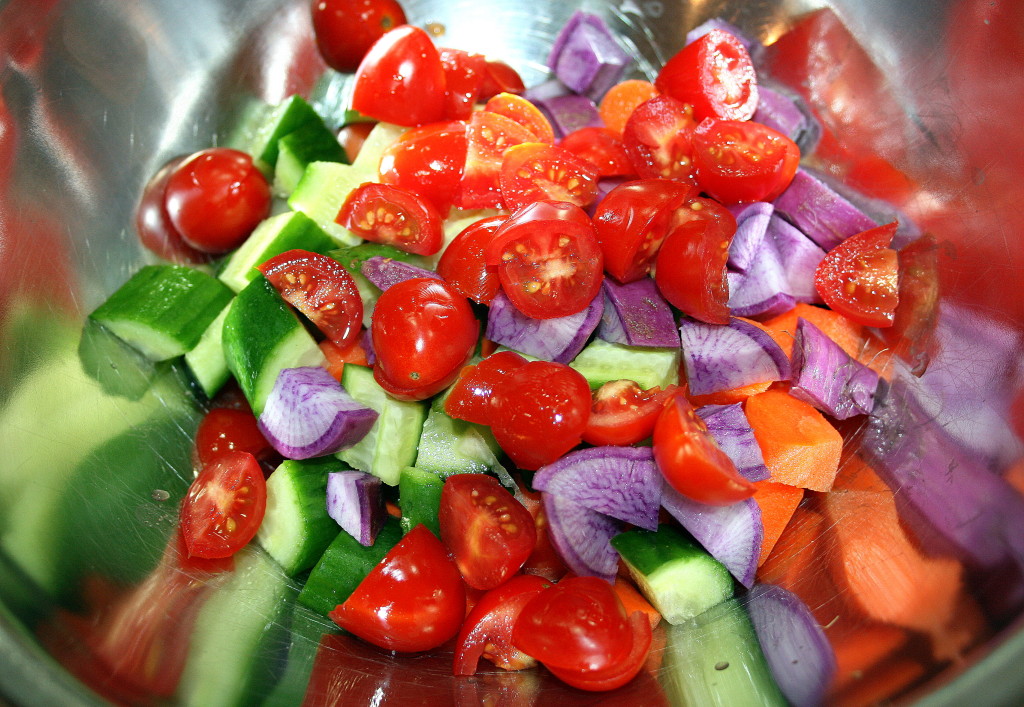 Simple, Israeli chopped salads are a staple in my diet since, as a matter of fact, I am Israeli! I grew up eating Israeli chopped salads at least three times a week and still do so. They are the perfect addition to Mediterranean style dinners, such as grilled salmon, falafel, hummus, or grilled chicken. You can also add in some garbanzo beans and corn or quinoa  to make an easy, filling lunch!
My Israeli chopped salad is super easy to make an packs in an awesome dose of fresh, raw veggies. As well, I don't use any oil like the traditional versions do because I simply think it is so flavorful without it. I usually sprinkle some tahini on mine, which is almost like a dressing anyways and gives it that extra kick.  Try this salad and I know it will become a staple in your diet as well!
Recipe
1 Persian cucumber
handful baby tomatoes or heirloom tomatoes
1 or 2 medium sized carrots (peeled)
3 celery stalks
1/2 avocado
1/2 red bell pepper
4 radishes (optional)
1/4 purple onion (optional)
1 lime
1/4 tsp Himalayan or sea salt
few sprinkles of turmeric powder and black pepper
Chop up all the veggies, sprinkle with lime and spices and serve!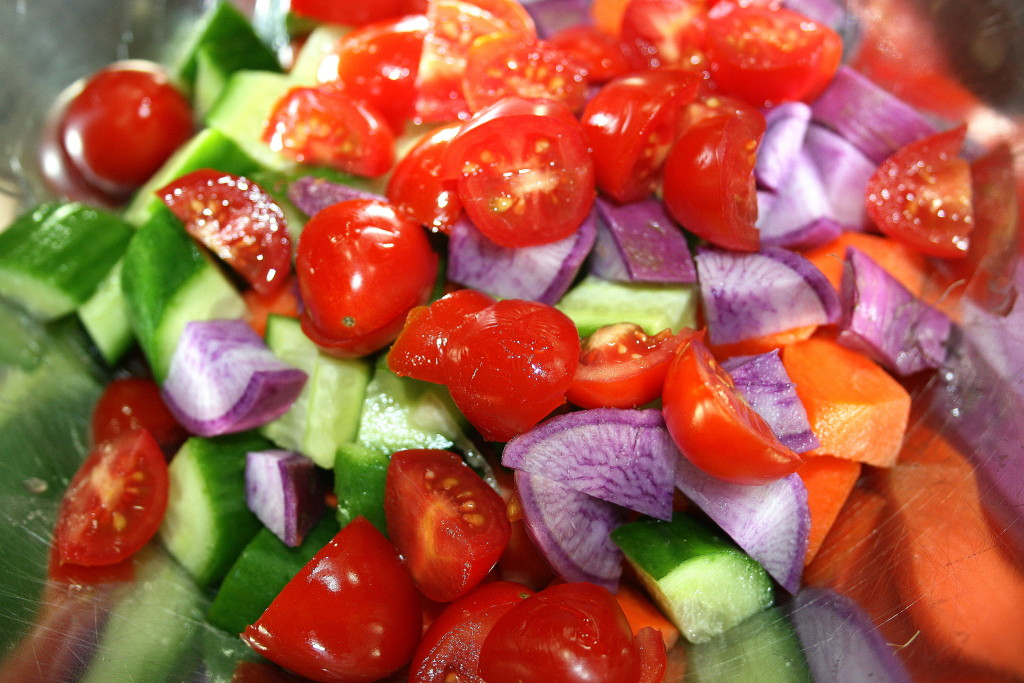 xxx
Rachel