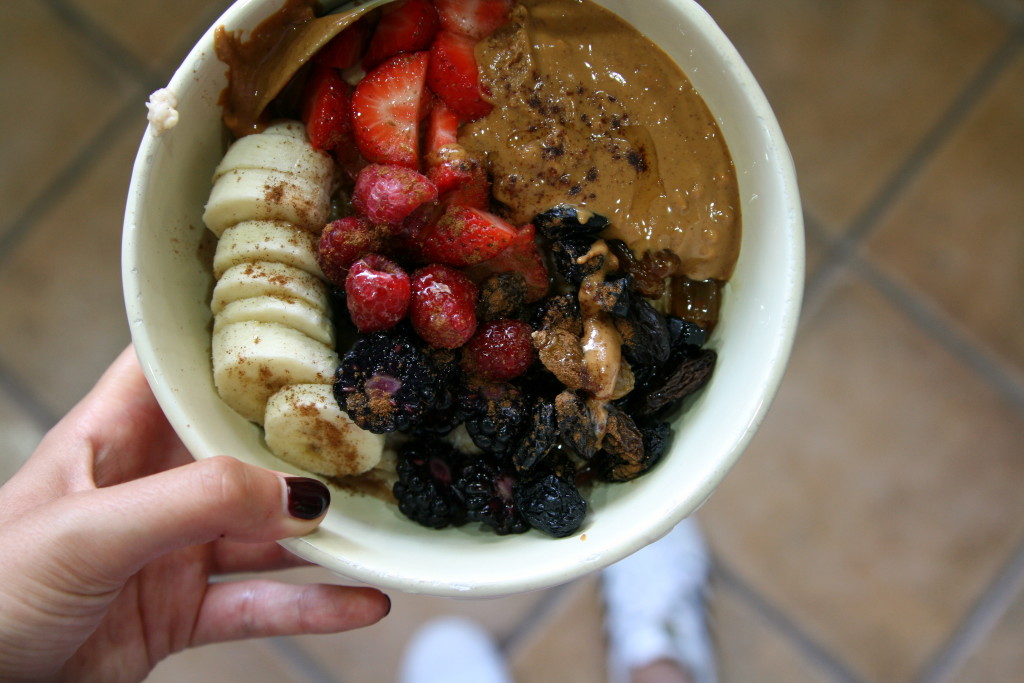 Who doesn't love a big bowl of warm, nourishing oats on a cool morning? As a matter of fact, I even love having oatmeal when it's 100 degrees outside! It's the perfect breakfast option almost always- it's filling, hearty, healthy, warming, nourishing, delicious, and can be made in oh so many ways.
Since I do eat oats so often, I decided to experiment one morning and make my usual bowl of oatmeal a little bit more interesting; I came up with this delicious caramel flavored oatmeal with an added health bonus- maca powder.
Maca powder is said to improve hormonal imbalance, which is something all us women could benefit from! I literally use maca powder in almost every breakfast item, from granola and bliss balls to smoothies and yogurt and now oatmeal. It has a pretty strong taste, which is why I usually just use a teaspoon of it. If you're new to maca powder, you can start with 1/2 a teaspoon to see how you like it and keep adding on more as you go.
Recipe
1/2 cup cooked gluten free oats
about 1/2 cup water
1 tsp maca powder
1 tsp mesquite powder
1 stevia packet
a few sprinkles of cinnamon
Cook the oats in about 1/2 cup water (I just keep adding as I go- depends on what consistency you like it!) and add in the rest of the ingredients. Top with nut butter of your choice (cashew or peanut butter go best with this one), chopped dates or raisins, and fresh fruit.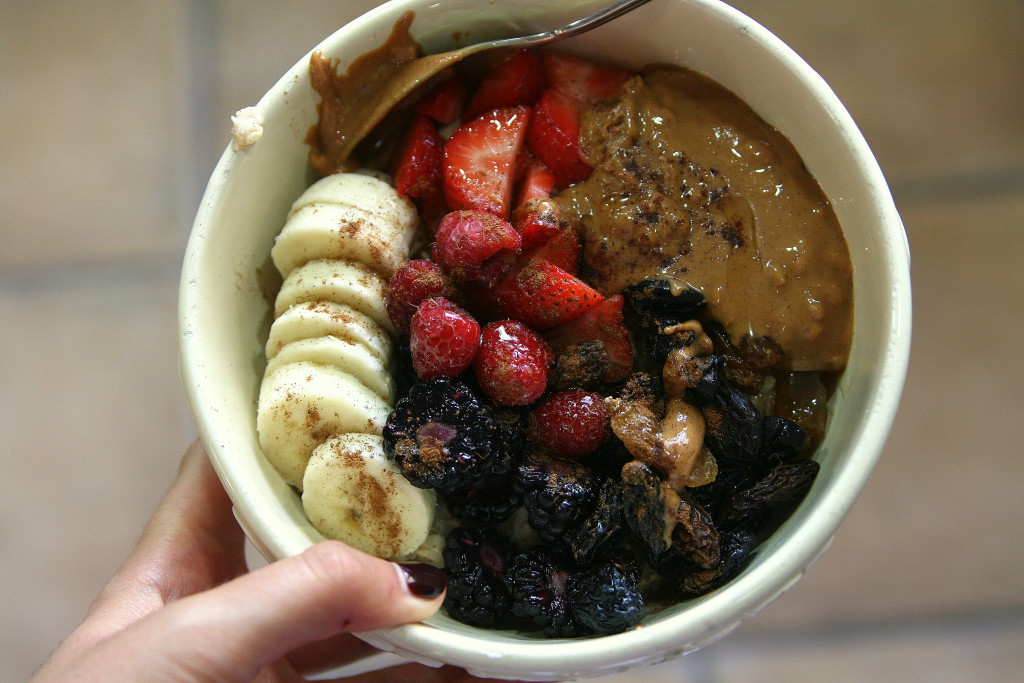 xxx
Rachel