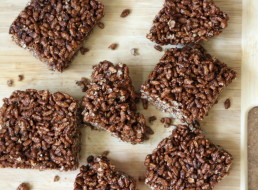 Posted on February 24, 2016 by RachelKatz in Blog, Dessert/Bakery, Recipes, Snacks

I grew up loving Rice Krispie treats, especially the chocolate peanut butter ones, but I never eat them now since they are filled with so much sugar and contain no nutritional value whatsoever! I decided to make a healthier version of them that I could still enjoy and share with my family and friends. This […]

No Comments. Continue Reading...