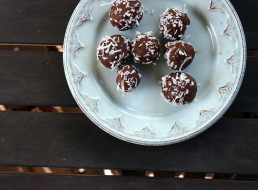 Posted on April 9, 2016 by RachelKatz in Blog, Snacks

I love bliss balls, but most of them contain dates or other sweeteners such as maple syrup or agave. I'm not against using any of these ingredients, but if I can, I try to stay away from sweets as much as possible. I also always have an afternoon snack between lunch and dinner to keep […]

No Comments. Continue Reading...