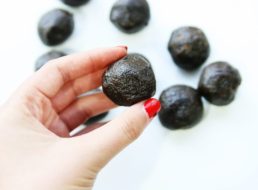 Posted on December 5, 2017 by RachelKatz in Blog, Recipes, Snacks

This week is finals week for me (ugh) so I knew that I needed to take some time this past weekend to make myself a yummy snack that would keep me energized all week long! I decided to create these Green Chocolate Energy Bites using Detox Organics Chocolate Superfoods Powder (because who doesn't love veggies […]

No Comments. Continue Reading...