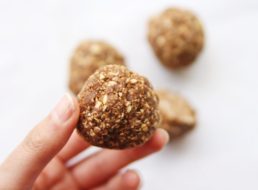 Posted on January 31, 2018 by RachelKatz in Blog, Recipes, Snacks

If you follow along my posts on Instagram, you should know by now that I have a hardcore obsession with CBD oil! I will do a full-on blog post explaining exactly why within the next few weeks, but some of my favorite effects of taking CBD oil on a daily basis include relief from anxiety […]

No Comments. Continue Reading...