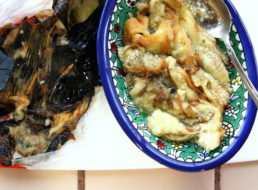 Posted on July 28, 2016 by RachelKatz in Blog, Recipes, Salads/Sides

The thing I love most about coming from an Israeli family is the fact that I grew up eating and learning how to make so much amazing, delicious, and healthy food! Most Israeli's are big on salads, and have at least three salads on the table with every main meal. One of the most popular […]

No Comments. Continue Reading...