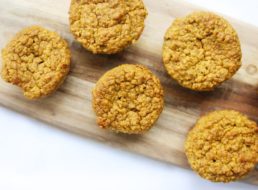 Posted on November 12, 2017 by RachelKatz in Blog, Breakfast, Dessert/Bakery, Recipes, Snacks

I love this time of the year because I am a basic white girl and love everything pumpkin flavored! Give me any excuse to sit in bed all day, cuddle up with a pumpkin latte, pumpkin muffin, and a good Netflix show and I'll take it;) I was so excited to have this past Friday […]

No Comments. Continue Reading...