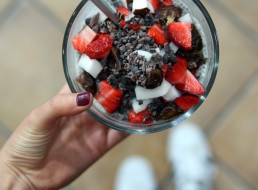 Posted on March 13, 2016 by RachelKatz in Blog, Breakfast, Recipes

Chia Seed Pudding is one of my go-to breakfasts during the week, since it's easy to prepare the night before and is easy to take on-the-go, especially on the days that I need to be at school at 7:30 AM! I love coming up with new toppings and variations for my chia puddings as to […]

No Comments. Continue Reading...