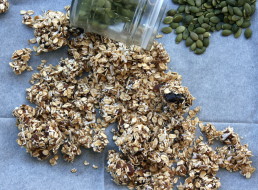 Posted on February 18, 2016 by RachelKatz in Blog, Breakfast, Recipes, Snacks

I was first introduced to raw granola by the amazing Loni Jane, and ever since then, I can't live without it! I am always experimenting with different types of raw granola, since I eat it with almost everything and don't want to ever get bored of it. This is one of my favorite raw granola […]

No Comments. Continue Reading...