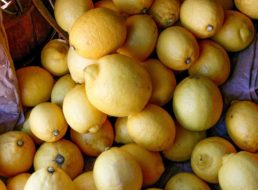 Posted on February 16, 2017 by RachelKatz in Blog, Nutrition&Wellness

Lemons are an absolute staple in my diet. I use them in everything- I have warm lemon & apple cider vinegar water in the morning, I put some lemon in my water throughout the day, and I use lemon in almost all of my salads (which I eat once or twice a day). Lemon juice […]

No Comments. Continue Reading...