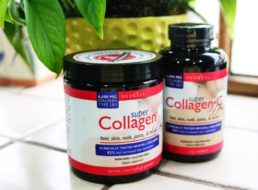 Posted on May 11, 2018 by RachelKatz in Blog, Nutrition&Wellness

Collagen, collagen, collagen- it seems to be EVERYWHERE nowadays- but what is it exactly and what does it do?! So collagen is a naturally occurring protein found in our bodies, and is found in our muscles, bones, skin, blood vessels, digestive system, and tendons.   It actually accounts for 1/3 of our overall protein! Collagen […]

No Comments. Continue Reading...