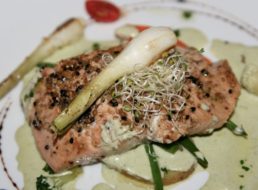 Posted on December 26, 2016 by RachelKatz in Blog, Lifestyle

The River Cafe ( http://www.rivercafe.com.mx/?lang=en ) This restaurant has the most beautiful scenery- it really is right by the river and has a super romantic vibe. When I went for dinner, they also had two live musicians who were AMAZING- like i'd actually pay to see them in concert. Not only that, but the food was […]

No Comments. Continue Reading...