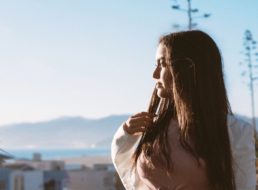 Posted on February 3, 2017 by RachelKatz in Blog, Lifestyle, Nutrition&Wellness

For many years of my life, I saw food as my enemy. I constantly obsessed over what I was eating, how much I was eating, and when I was eating to the point where food controlled my life. I saw food as "good" or "bad", and thus, my relationship with food was very unhealthy. When I […]

2 Comments. Continue Reading...