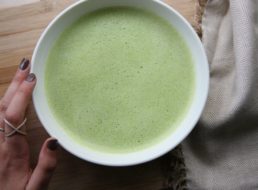 Posted on February 25, 2018 by RachelKatz in Blog, Lifestyle

Since I spend every day in my kitchen coming up with new recipes, I'm always looking for the perfect blender to help me create new smoothies, soups, bliss balls, and raw treats. When I saw that NutriBullet came out with the new NutriBullet Balance, I knew I just had to try it out! This blender […]

No Comments. Continue Reading...