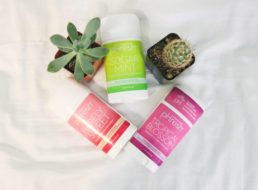 Posted on November 15, 2017 by RachelKatz in Blog

I've been wanting to switch over to natural deodorant for over a year now, but every time I try to, something seems to go wrong and I end up going back to a generic brand (like Dove- horrible, I know!). It seemed like I experimented with almost every brand possible, but I couldn't find one […]

No Comments. Continue Reading...