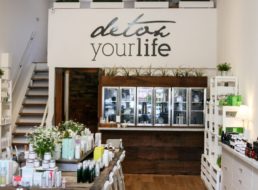 Posted on June 16, 2017 by RachelKatz in Blog, Lifestyle, Nutrition&Wellness

As I'm sure you all know, health isn't just about what you put in your body, but what you put directly on it. I have officially switched all of my skincare products to only all natural products, which did take some time but is SO incredibly worth it. Every time I wash my face or […]

No Comments. Continue Reading...