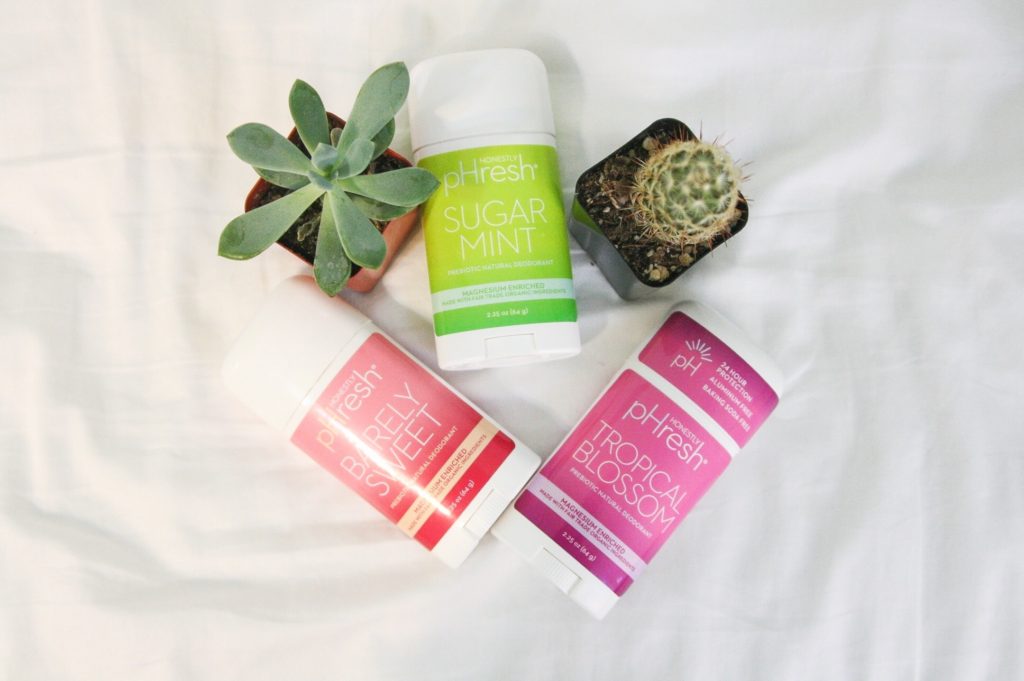 I've been wanting to switch over to natural deodorant for over a year now, but every time I try to, something seems to go wrong and I end up going back to a generic brand (like Dove- horrible, I know!). It seemed like I experimented with almost every brand possible, but I couldn't find one to work for longer than a month. This past month, I came across Honestly pHresh deodorant and guys- my whole life has changed for the better! I FINALLY found a natural deodorant that really, really works (just as good and if not, even better than the unnatural kind!). I wish someone would have told me about them the first time I decided to try natural deodorant, which is why I knew I had to share this with all of you!
First of all, you might be thinking, why should I switch to natural deodorant? What's so bad about the normal kind? Antiperspirants, which are present in most conventional deodorant brands, contain aluminum, a chemical that helps clog your eccrine sweat glands. While it stops you from sweating as much, it also traps this chemical inside of your body, which can lead to cancer, alzheimer's disease, and many other terrifying diseases.
Not only is aluminum a scary thing to have absorbed by your body every day, but trapping in your toxins instead of sweating them out is just unhealthy! Sweating is a normal part of being human, and it helps us get rid of unnecessary toxins. As well, you can easily become immune to your antiperspirant if you wear it every day, which means that eventually, it will stop working as well and you will still end up sweating!
I knew all of this information when I tried switching to natural deodorant, but it still didn't scare me enough to switch completely because, let's be real, I'd rather smell good than rid myself of toxins and possibly prevent a health scare! When I finally found Honestly pHresh, a natural deodorant brand that actually WORKS, I couldn't believe that I could finally have it all- good smelling armpits/BO AND an aluminum/toxin free body (well, mostly, because toxins are surrounding us every day and are pretty much impossible to avoid completely)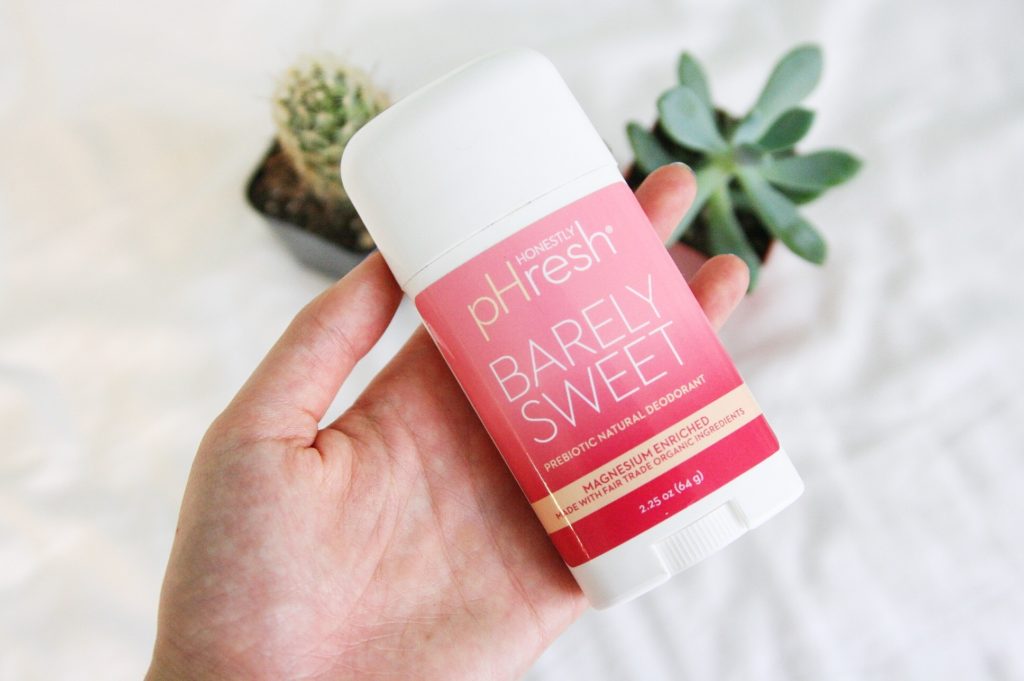 So what is so amazing about Honestly pHresh? First of all, their unique formula contains powerful minerals and a prebiotic that eliminates odor-causing bacteria, which is the main cause of bad-smelling armpits. They also use natural moisture-absorbers to keep us dry and not sweat as much. In other words, their deodorant is 100% all natural and free of aluminum, parabens, phthalates, petroleum, glycol, gluten, GMOS, or synthetic fragrances, and it still works just as good! As well, most natural deodorants rely on baking soda as an active ingredient though this can strip the natural pH of your skin by causing rash, redness or discoloration. Instead, HP uses prebiotics, minerals, and essential oils to eliminate odor causing bacteria while keeping your natural pH in balance. From my own experience, I can tell you that it works all day long without the need to reapply or shower throughout the day. It also glides on smoothly and doesn't leave any white marks on t-shirts (ugh, the worst!). My favorite fragrance is the barely sweet one- soo gorgeous and fresh! AND it is made using passion fruit extract from a 40 acre farm in Hawaii and the proceeds benefit a local children's club- how cool is that?!
If this hasn't convinced you to switch over to natural deodorant, and more specifically, Honestly pHresh, I don't know what will!
To learn more about Honestly pHresh, check out their website at www.honestlyphresh.com
Xx
Rachel
This post was sponsored by Honestly pHresh. Rachel only promotes products she truly loves and would use herself, and all statements above are true to her own personal opinion.