Pumpkin Spice Energy Bites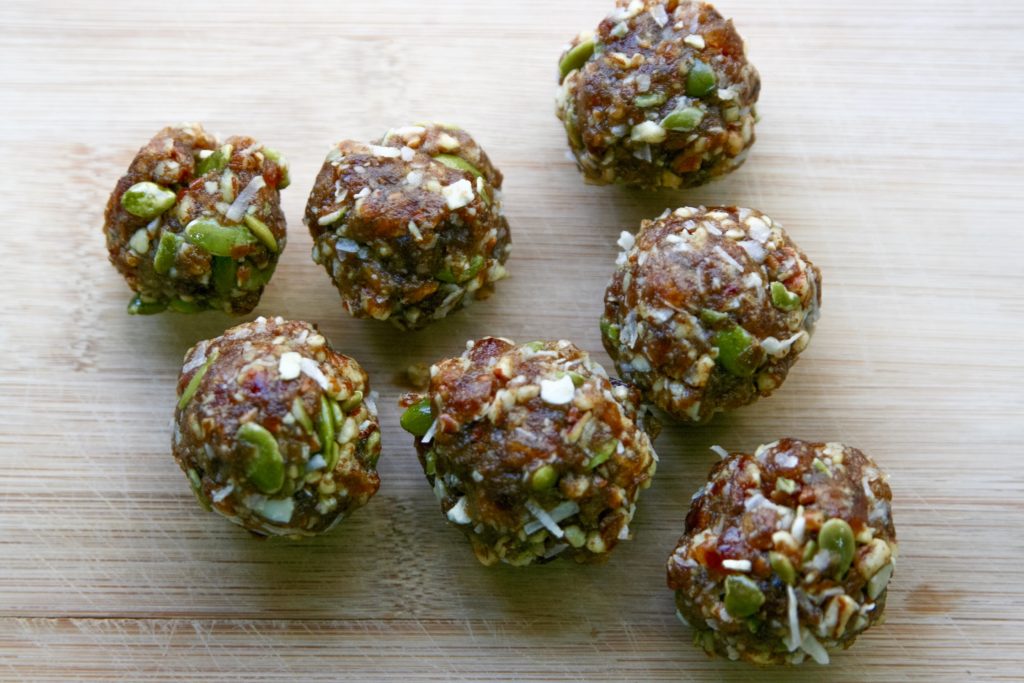 I am always craving sweets during the fall- there's just something about the weather that makes me want to cuddle up in bed all day with a movie and a sweet treat! I also can never get enough pumpkin in the fall months and I'm a total sucker for anything pumpkin spice flavored. These little energy bites always do the trick for me- they are the perfect mix of sweet, soft, crunchy and (pumpkin) spicy. They are also high in healthy fats, protein, fiber, potassium, magnesium, zinc, phosphorus, manganese and selenium; in other words, they are perfect for fighting cancer, protecting your gut health, keeping your bones healthy and strong, aiding in constipation, and SO much more! Even better, the natural sugars found in these will you an instant boost of energy without the crash.
So next time you find yourself wanting a sweet and satisfying treat, instead of reaching for a slice of sugar-filled pumpkin pie or a piece of your favorite candy bar, reach for these Pumpkin Spice Energy Bites; they will not only satisfy your cravings, but fill your body with nutrients that will keep you energized for hours!
Pumpkin Spice Energy Bites
7-8  medjool dates
1/2 cup pecans
3 Tbsp's pumpkin seeds
1/4 cup shredded coconut
1 tbsp vanilla
4 Tbsp's melted coconut oil
1 tsp pumpkin spice
Blend medjool dates, pecans, and pumpkin seeds in a food processor. Pour mixture into a bowl and top with shredded coconut, vanilla, coconut oil, pumpkin spice, and more pumpkin seeds (optional). Mix together with your hands and roll into balls. Refrigerate for 1-2 hours, remove and enjoy! Store in fridge for about 2-3 weeks. (if they last that long!)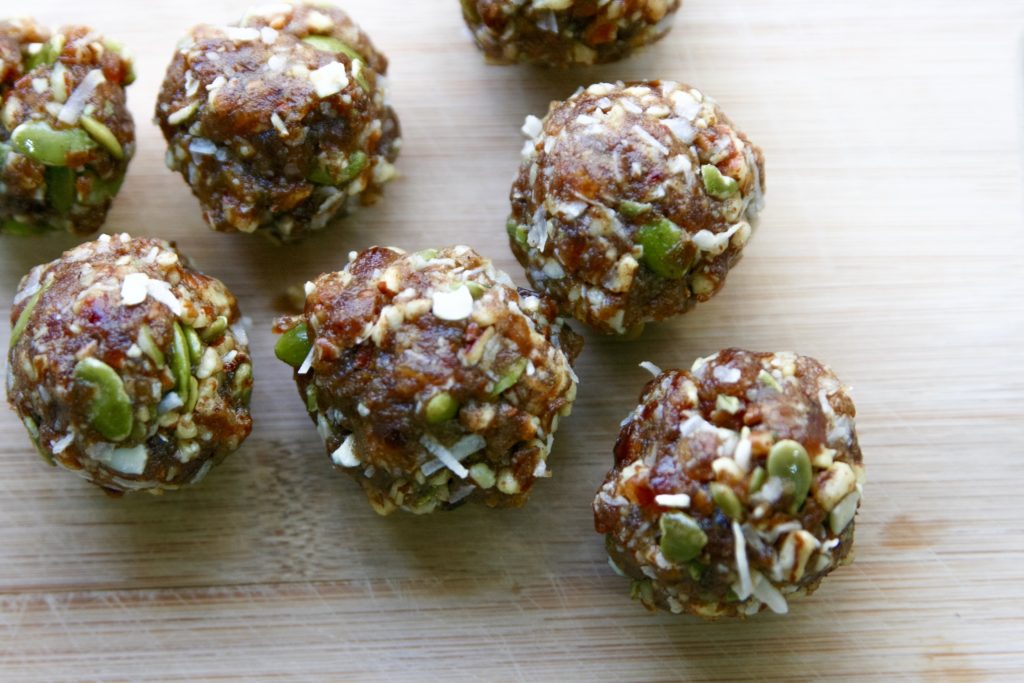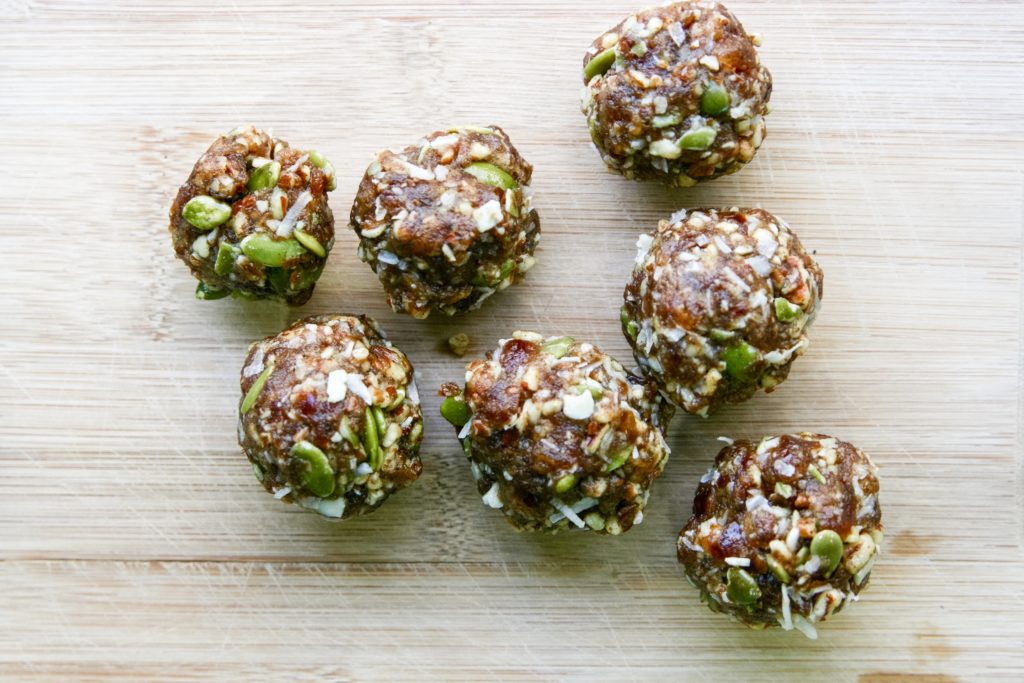 xx
Rachel