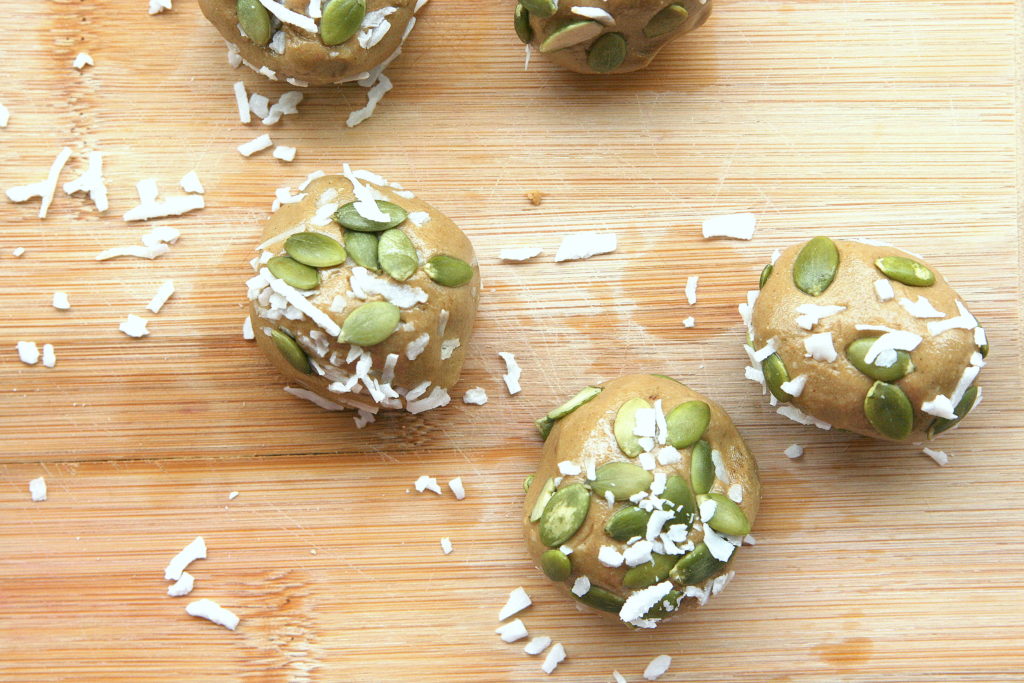 I am absolutely obsessed with creating Bliss Balls- they are so easy and fun to make and they are the perfect on-the-go snack! Like I said in a previous post (here ), I have been trying to stick to Bliss Balls that are lower in sugar and higher in protein. I used to solely make Bliss Balls that were filled with dates, but I have been trying not to go overboard with the sugar- even though natural sugars are amazing, too much of anything isn't too good for you.
This flavor was inspired by a Sunflower Butter Protein bar I am obsessed with lately by the brand "Rise". I was eating it so much that I figured why not make my own? And guess what? Surprisingly, these came out even better than the original! They are low in sugar and high in healthy fats and protein, and are also super filling.
Let me know what you think in the comments below! xx
Recipe
3 tbsp's sunflower butter
3 tbsp's plain protein powder (I used Sprout Living's)
1 tsp vanilla extract
2-3 tbsp's Stevia
dash of cinnamon
1 tsp maca powder
a touch of coconut oil
handful of pepitas and handful of shredded coconut
Blend all first 7 ingredients together in a food processor until nice and smooth. You can also add a touch of water to blend if needed. Once you have a nice, smooth mixture and all ingredients are perfectly mixed together (no clumps!), make into little balls with your hands. Then, pour the pepitas and shredded coconut on your counter top or cutting board and roll the balls over them (the pepitas and coconut will stick to the balls immediately!). Refrigerate for about an hour, remove, and enjoy!
Tip: these balls will start to melt and get softer almost instantly, so keep them in the fridge until the moment you are going to eat them!