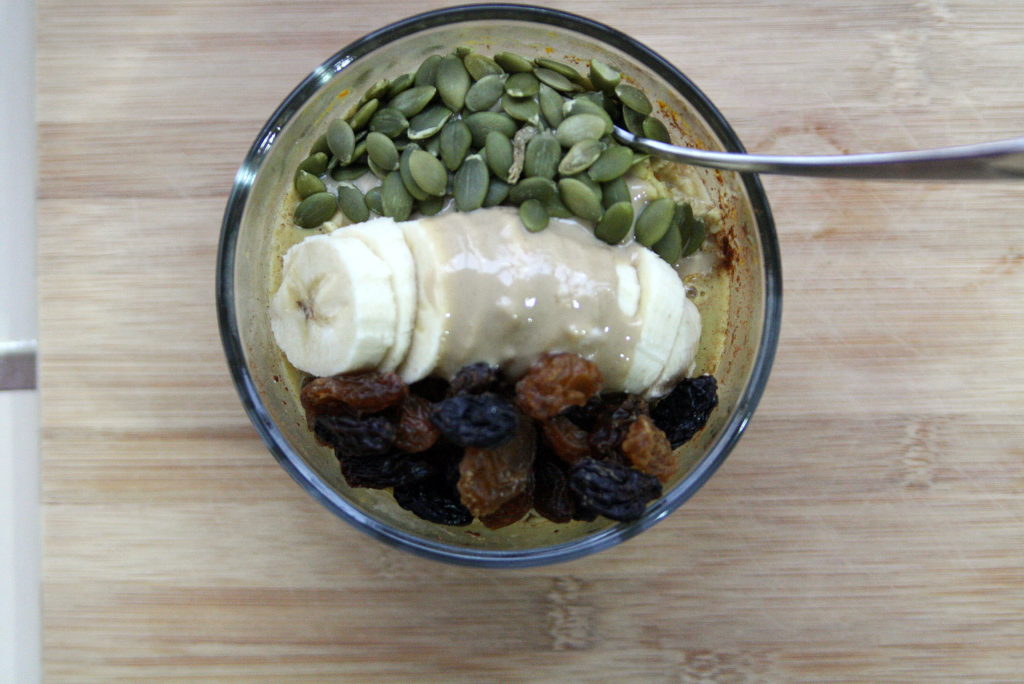 I am obsessed with overnight oats for so many reasons! First of all, I am a student and am usually always out of the door super early in the mornings to get to class; I am always looking for easy breakfasts that I can prepare the night before, and overnight oats and chia seed pudding are my go-to's. Second of all, they are SUPER versatile and can be made in so many different ways and with so many different toppings! Third of all, and most importantly, they are just so delicious, warming, and filling!
Turmeric is also one of my absolute favorite spices (read why here ) and I am always trying to find new ways to incorporate it into my diet. I usually eat turmeric with savory dishes, so I decided to experiment with these sweet turmeric cinnamon oats, and I was super happy with the results; I have to say, this will probably now be one of my staples.
This Cinnamon Turmeric Overnight Oat recipe is to die for and it is so so easy to make! Try it out and let me know what you think:)
Recipe
1/2 cup gluten free oats
3/4-1 cup coconut milk
2-3 tsp's stevia or 1 tsp honey
a dash of cinnamon
a few dashes of turmeric
Just pour everything into a serving bowl and let it sit in the fridge overnight. Remove in the morning and top with your favorite toppings! I love topping this dish with sliced bananas, tahini, some raisins and pepitas.
xx
Rachel