Raw Lemon Raspberry Tarts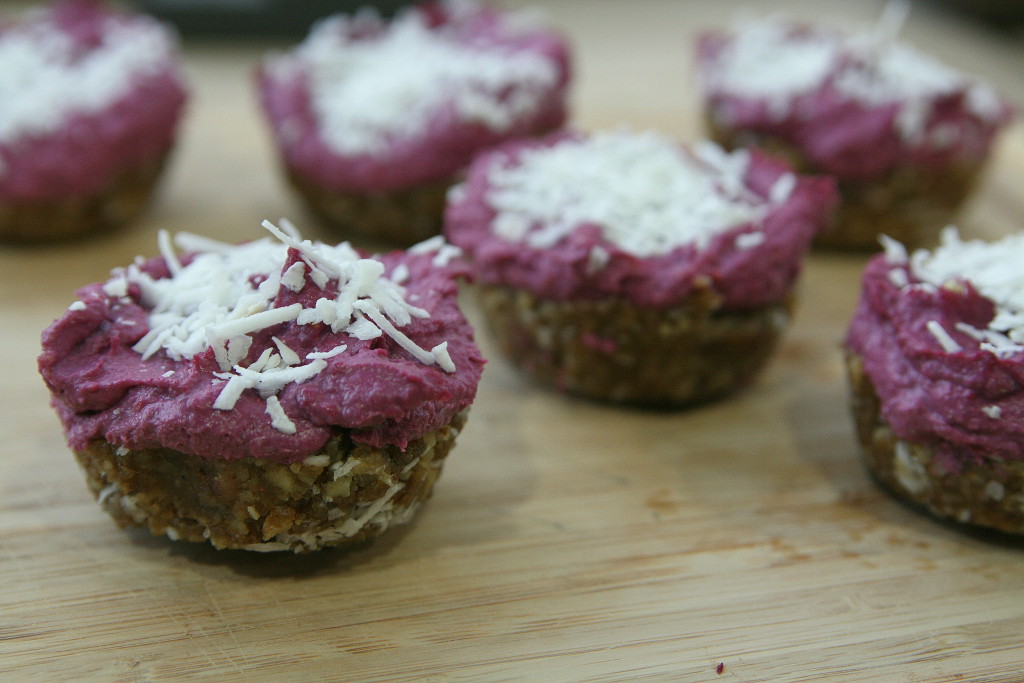 I created this recipe spontaneously when we were celebrating my boyfriend's birthday in Israel this past summer, and he was crazy about it! I haven't had the time to make it since, which is why I decided to show my honey how much he is loved this valentines day and make it for him again.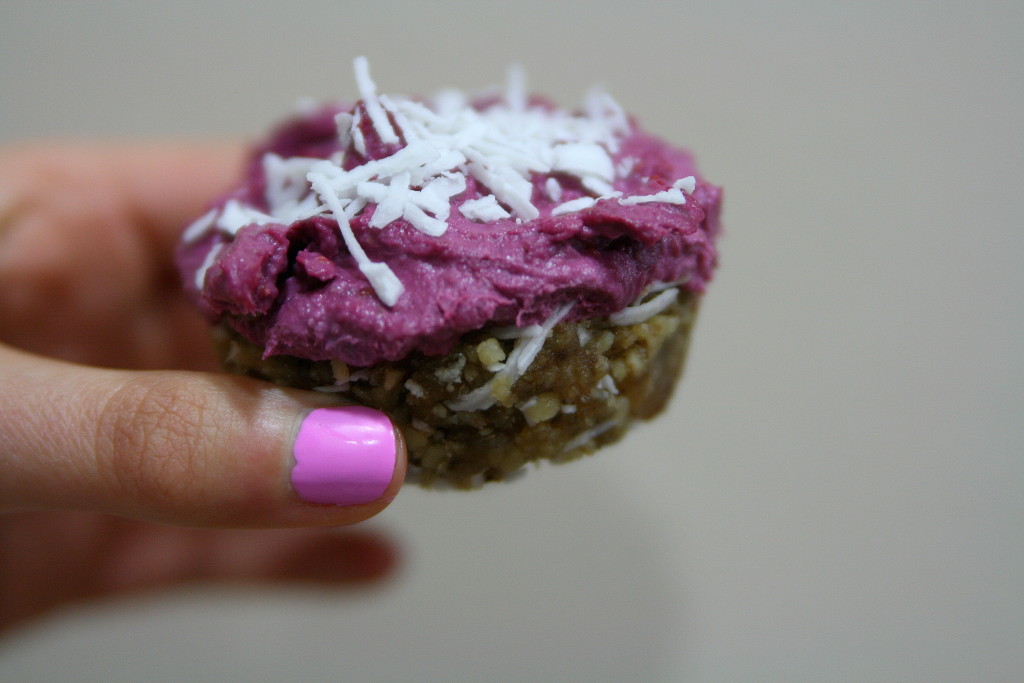 I have always preferred homemade gifts over the typical ones, which is why I think this is the perfect way to show your loved ones how much you care about them this Valentines Day! These mini raspberry lemon tarts take less than 20 minutes to make, and also take less than 20 minutes to devour since they are so delicious 🙂 So if you are still thinking of last minute gift ideas for your loved ones or just want to show that special someone in your life how much you care about them, make them these lemon raspberry tarts and I assure you they won't be disappointed. And hey, I never said that special someone can't be you! 😉
Recipe
Makes 6 mini tarts
Base
3/4 cup raw walnuts
8 medjool dates
1 tsp vanilla
1 heaping handful shredded coconut
Lemon Raspberry Mousse
1/2 cup raw cashews
3/4 cup frozen raspberries
2-3 tbsp fresh lemon juice
2 tbsp maple syrup
1 tbsp coconut oil
1 tsp vanilla
First blend walnuts and dates together in a food processor until the walnuts are finally chopped and the mixture binds together like a sticky dough. Then pour into a bowl, add vanilla and coconut, mix well, and press mixture into muffin tins to be used as the base.
For the Mousse, first blend cashews with coconut oil, vanilla, and lemon juice. Then add in raspberries and maple syrup and blend until smooth and all ingredients evenly blended. Top the base with mousse and add more shredded coconut on top (optional). Refrigerate for 20-30 minutes, remove from muffin tins, and enjoy!
xxx
Rachel